Well, it was fun while it lasted. Thanks to the beginning of a new month — and the introduction of a new bug — tarantula farming is no longer as lucrative as it once was in Animal Crossing: New Horizons. Although tarantulas are still as valuable as ever, it's become more difficult to farm them when traveling to mystery islands.
Farming tarantulas is a pretty simple process — fly to a mystery island and pick every flower, chop every tree, and break every rock in sight. Once that's done, take it all out of your inventory and place in on the beach. This creates an environment where other bugs wont' spawn. Most butterflies, dragonflies, and beetles require the above objects as a requirement prior to spawning. Tarantulas, however, don't require anything besides open space. This essentially turns the island into a massive tarantula wasteland.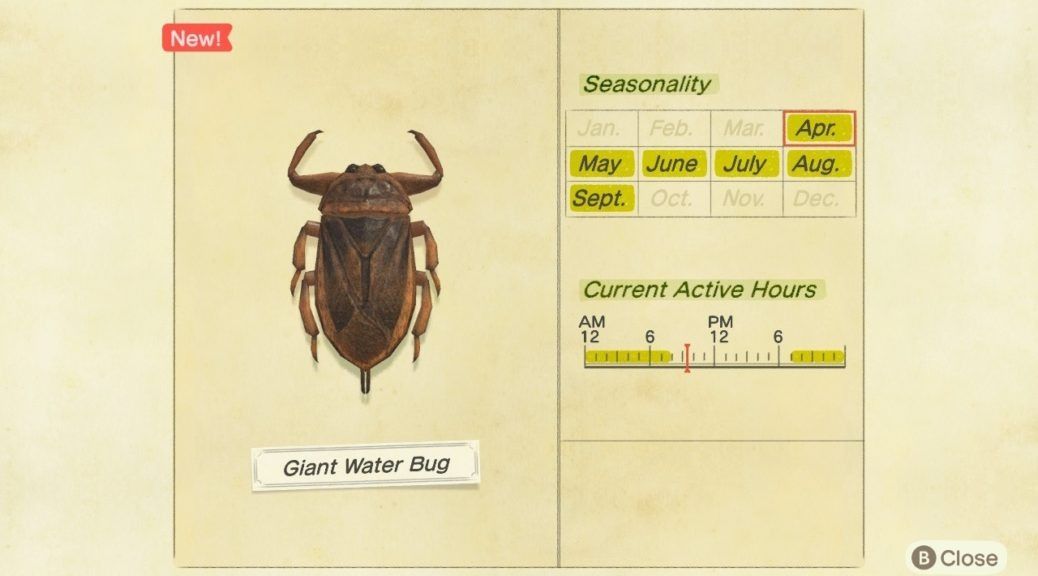 Giant water bugs don't fly away when you sprint by, meaning you'll have to scoop them up with your net and release them in order to create room for a new bug. It's still possible to farm tarantulas, but it's no where near as lucrative as before. Your best bet is to get lucky and fly to a bamboo island with no rivers or ponds and try farming there. Still, bamboo islands are rare, so your options are bleak no matter how you cut it.
Tarantulas leave Northern Hemisphere islands at the end of April and won't come back until November. Sadly, giant water bugs are sticking around until September, but at least they will be gone when tarantulas make their triumphant return. Until then, we'll have to figure out another way to get rich quick — maybe we can all just hunt scorpions while we bide our time?
Source: Read Full Article