TheGamer Editor's Choices Of 2020 – Jon Bitner
We did it, friends. We made it through 2020. And while the year itself was filled with some pretty miserable stuff, the world of gaming powered on without a hitch. Next-gen consoles hit the proverbial store shelves, several highly-anticipated sequels were released, and more people than ever before joined in on the wonderful world of gaming.
Having dozens of great games to play is almost always a good thing, but there's one drawback – putting together a top 10 list means some of the best titles will inevitably be left out. Still, a few games spoke to me more than others, taking up the majority of my free time through the year.
So, without further ado, here are my favorite games of 2020.
10. Guardian Tales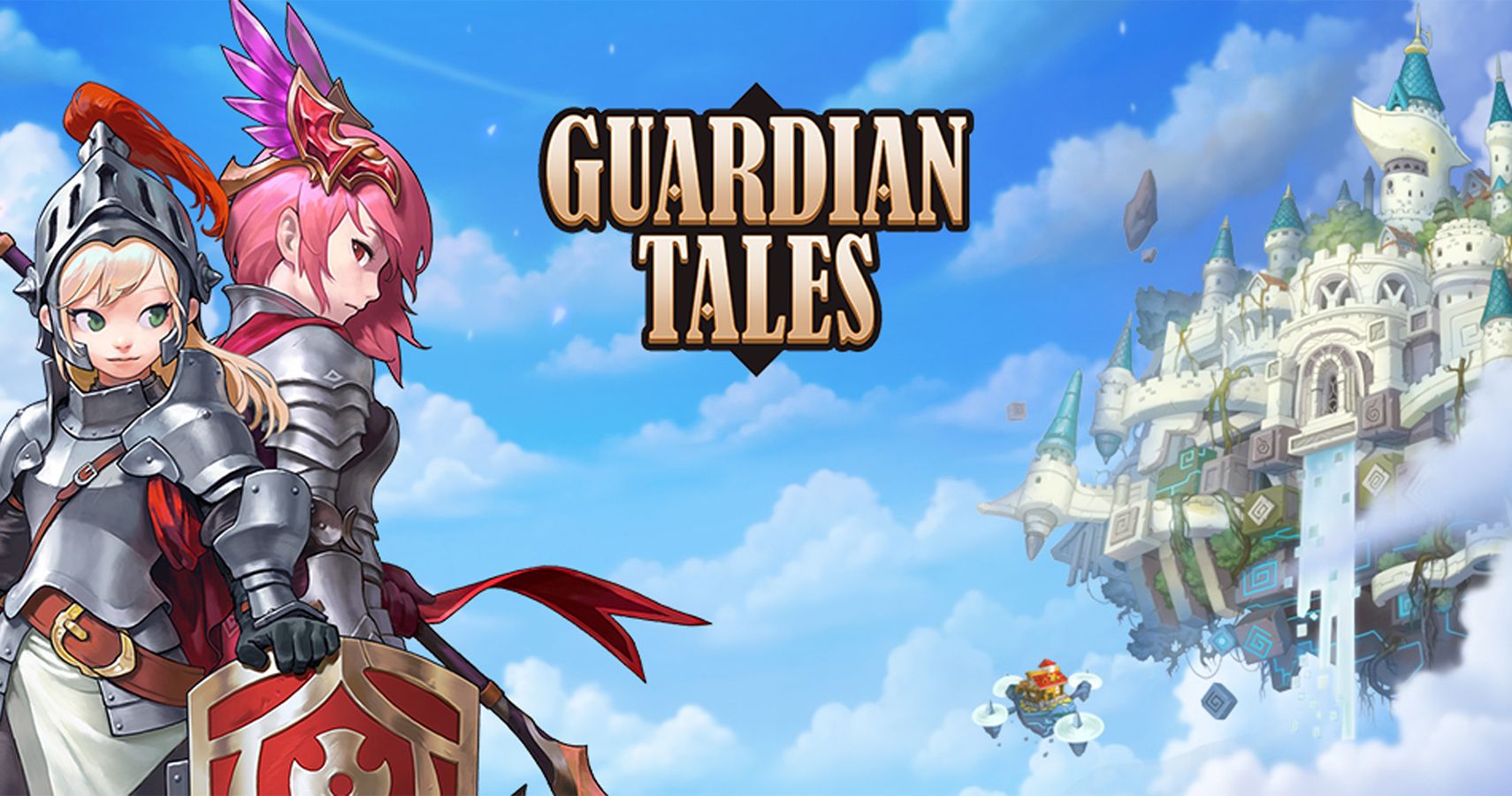 You know times are changing when a mobile game earns a spot on a top ten list. And – as a strong believer in mobile gaming – I'm glad to see 2020 was an incredible year for both iOS and Android. Guardian Tales is an excellent example of a casual game that can also cater to dedicated players, and one that all mobile developers can stand to learn from. The Zelda-esque ARPG is well-suited for quick play sessions, letting you clear most of its levels in just a few minutes. But behind that casual veneer and cutesy art style is a shockingly complex game – one that will have you coming back for more every single day. Best of all, the free-to-play title isn't gacha greedy, letting you work through the entirety of the narrative without dropping a dime.
9. Doom Eternal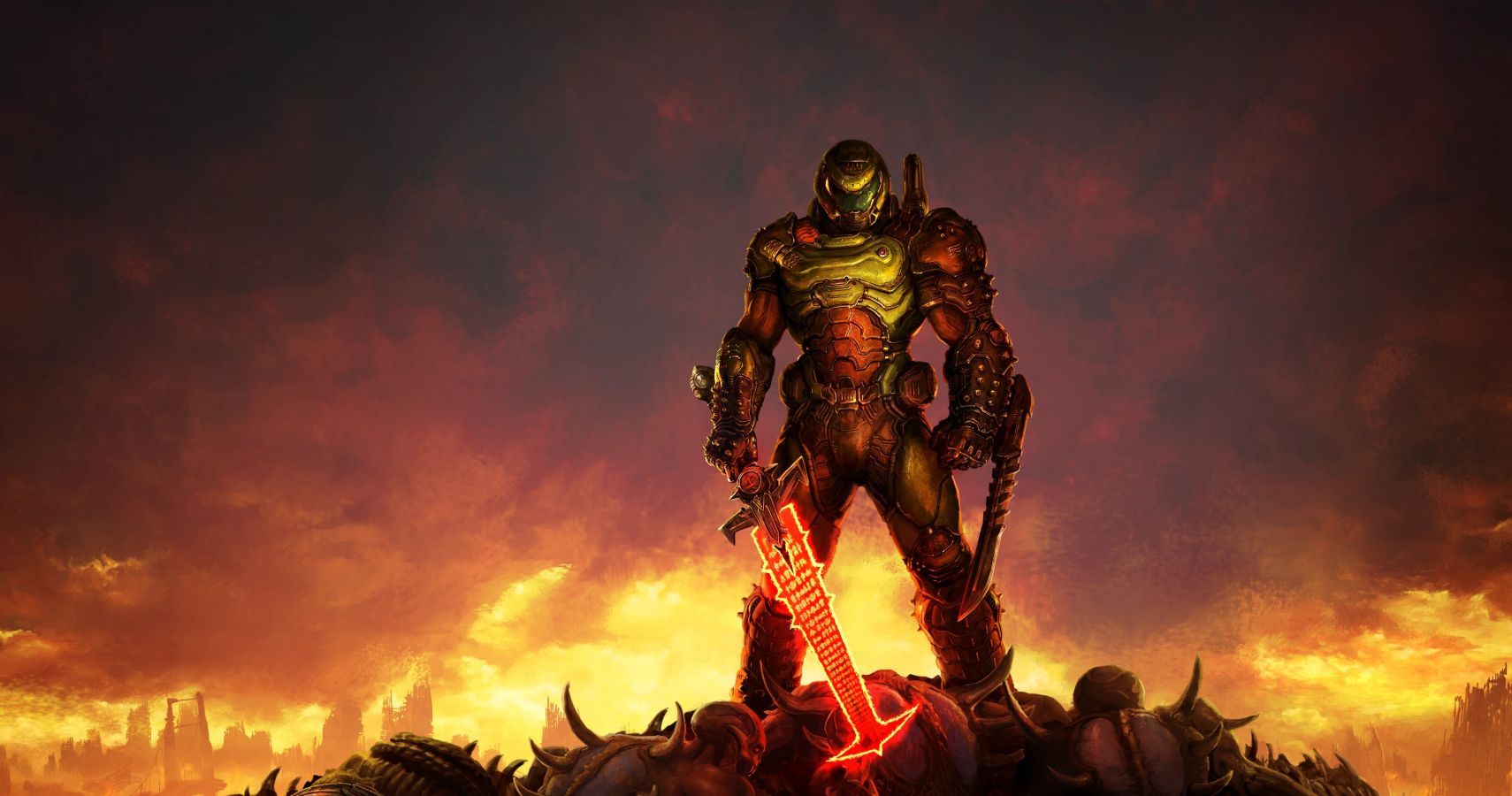 Fast-paced, intense, and violent – a perfect cathartic release for 2020. Although I wasn't a huge fan of its multiplayer, enough can't be said of its stellar single-player campaign. Unlockable and hidden content at every turn, new weapons just when you start to get sick of your old one, and a brutality not seen in other games made it my go-to title when I was simply fed up with the world and needed to blow off some steam. There's not another FPS that's this challenging, yet somehow makes you feel like the most powerful person in the room.
8. 9th Dawn III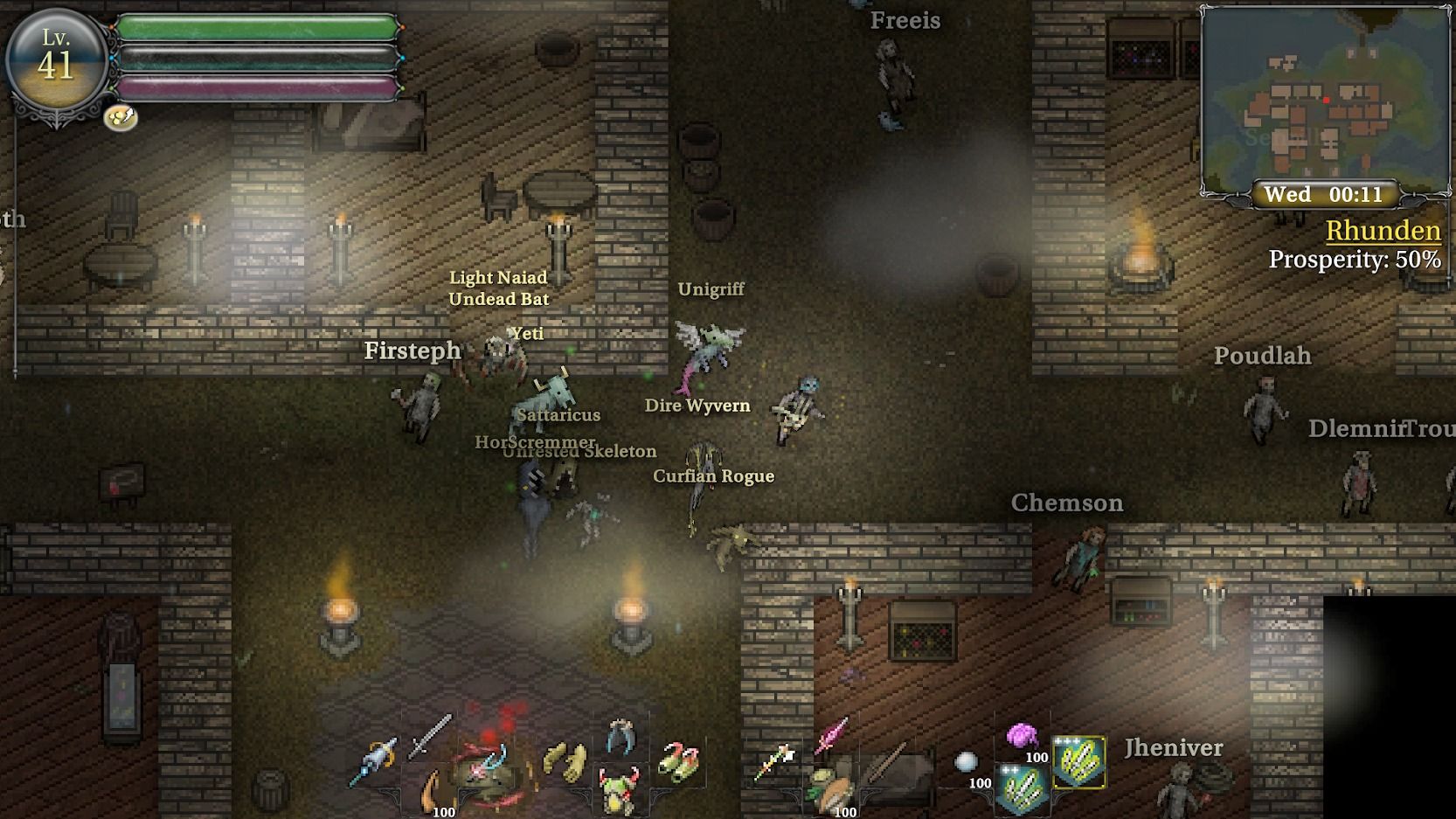 Like another popular mobile game, 9th Dawn III is also available on consoles. However, I picked up the Android version and never looked back. Its grind-heavy gameplay is perfect for short play sessions but can easily be stretched out into hour-long excursions. It features a sprawling top-down world, hundreds of unique items and weapons, and a free-form story that can almost be completely ignored. I like to think of it as the mobile version of Skyrim. Skills level up as you use them, there is plenty of side content to keep you busy for weeks on end, and the combat system is a bit clunky – but always enjoyable. As one of my most played games of 2020, 9th Dawn III without a doubt deserves a spot on this list.
7. Fall Guys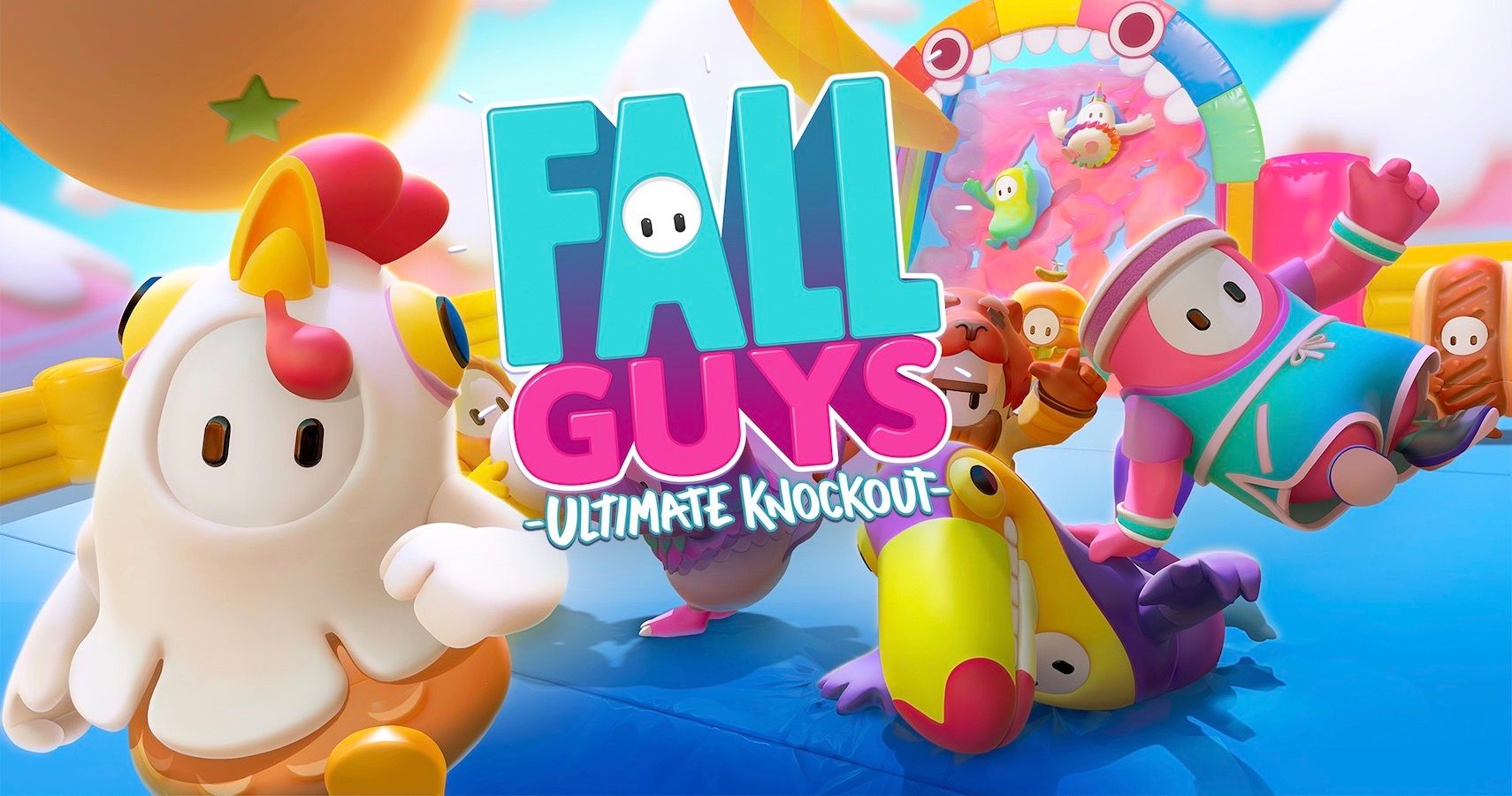 Fall Guys took over the world for about two weeks. No one could get enough of the loveable beans, and for good reason. The lighthearted, casual – yet undeniably competitive – world put together by Mediatonic was a welcome reprieve from your typical battle royale. It was already a stellar game at launch, but subsequent patches and content updates have turned it into something truly special. New stages, new costumes, and new challenges to tackle give players a reason to return to the quirky world of Fall Guys, and I'm excited to see what's in store for 2021.
6. Assassin's Creed Valhalla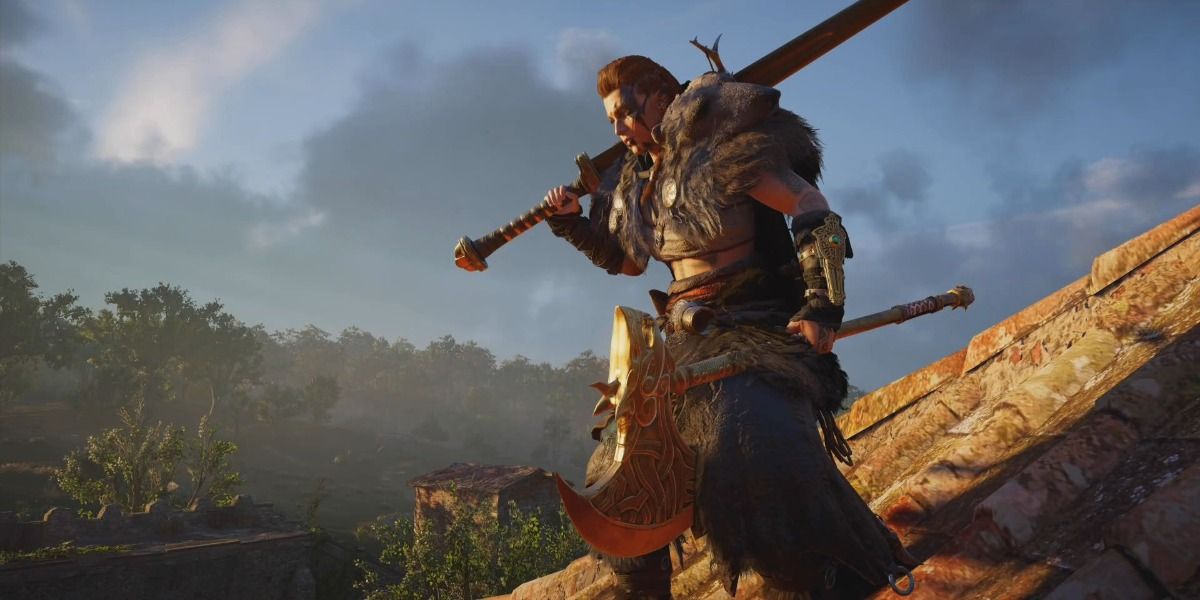 I'll be honest – I haven't truly enjoyed an Assassin's Creed game since Black Flag. And, despite repeating many of the issues seen in past titles, it's restored my faith in the franchise. Ubisoft finally seems to have struck a good balance between engaging combat, fun stealth segments, RPG mechanics, and the usual laundry list of side quests common in all its games. Assassin's Creed titles live or die by their setting, and stepping into the shoes of a Viking warrior definitely helped breathe new life into the aging franchise. Running through the swampy foothills of England was my first true next-gen experience, and Valhalla sets a high bar for subsequent entries in the series.
5. Streets of Rage 4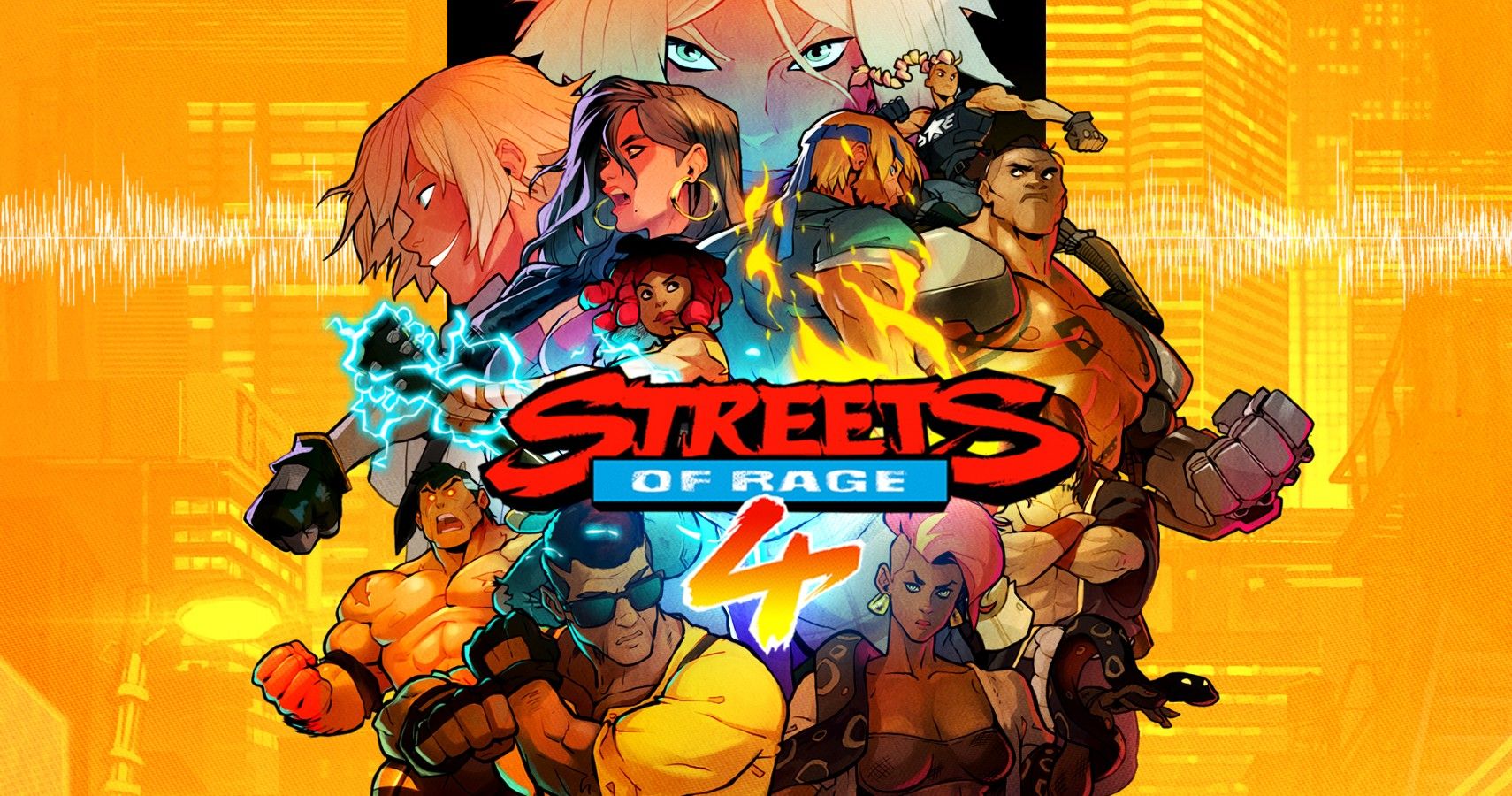 Streets of Rage 4 was the game I never thought would happen. After playing the original three as a kid – and having several decades go by without any word on another entry – I figured the iconic beat-em-up had finally met its end. Thankfully, that wasn't the case, and Streets of Rage 4 delivered on all fronts. It brought back classic characters from the originals, boasted an incredible new art style, and featured a combat system that was modernized without losing touch of its roots. Good games in this genre are rare, so maybe that's why SoR4 felt so good to play. Regardless, I'm sure I'll be cleaning up the streets well into 2021.
4. Ori and the Will of the Wisps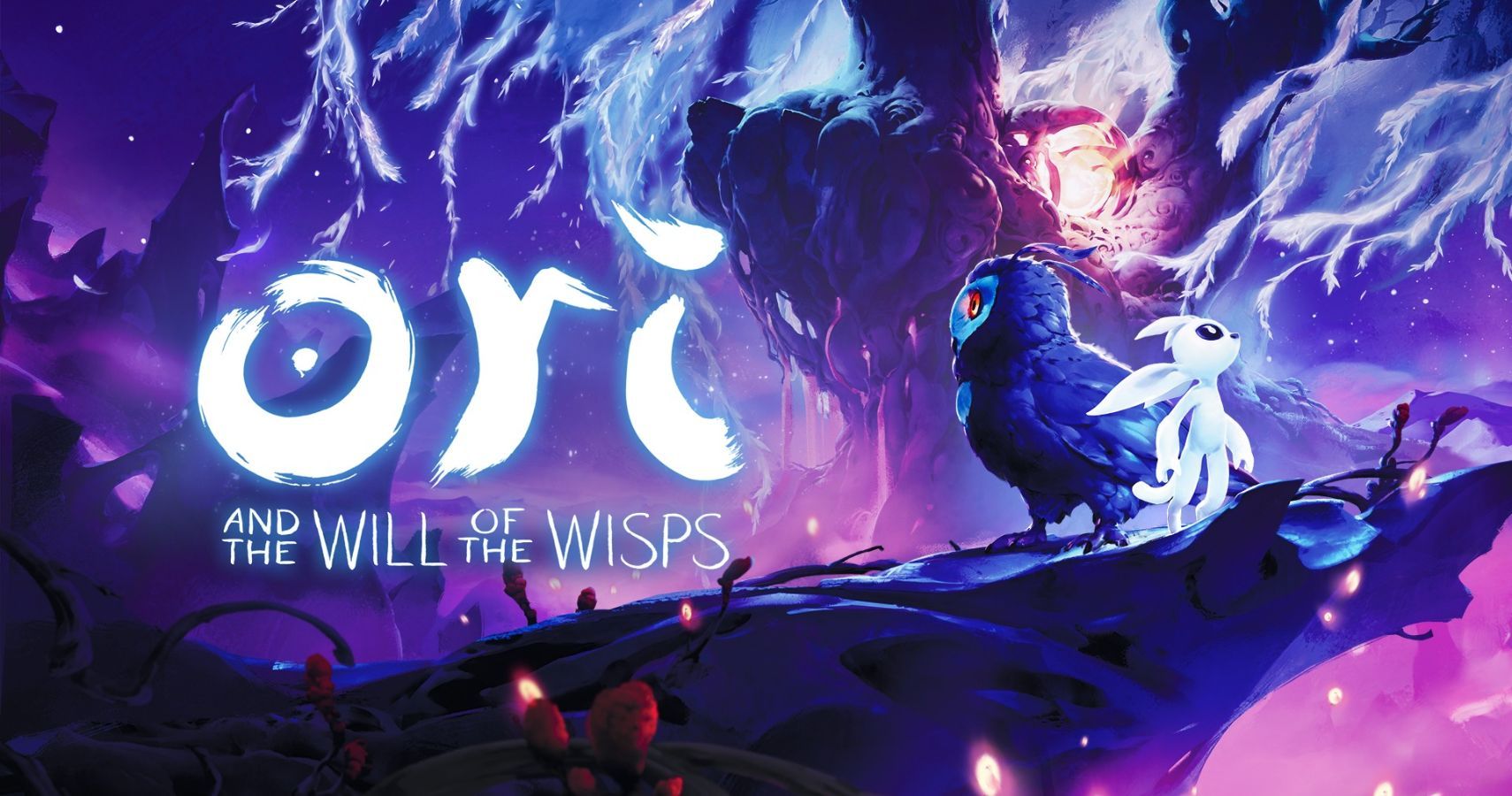 Video games don't make me cry. And if you would have told me a platformer about some weird animals would be the one to do it this year, I'd probably dismiss you with a laugh. Yet, that's exactly what happened with Ori and the Will of the Wisps. Rarely has a game pulled on my heartstrings like this, urging me forward not because of incredible gameplay or the next discovery (which are both here in spades), but because I had to know what happened to Ku – Ori's immediately lovable companion. You'd be hard-pressed to find another platformer that is paced as well as this one, let alone weaves a compelling narrative with tight, challenging, and evolving gameplay. Without a doubt, Will of the Wisps is one I'll remember for years to come.
3. Spider-Man: Miles Morales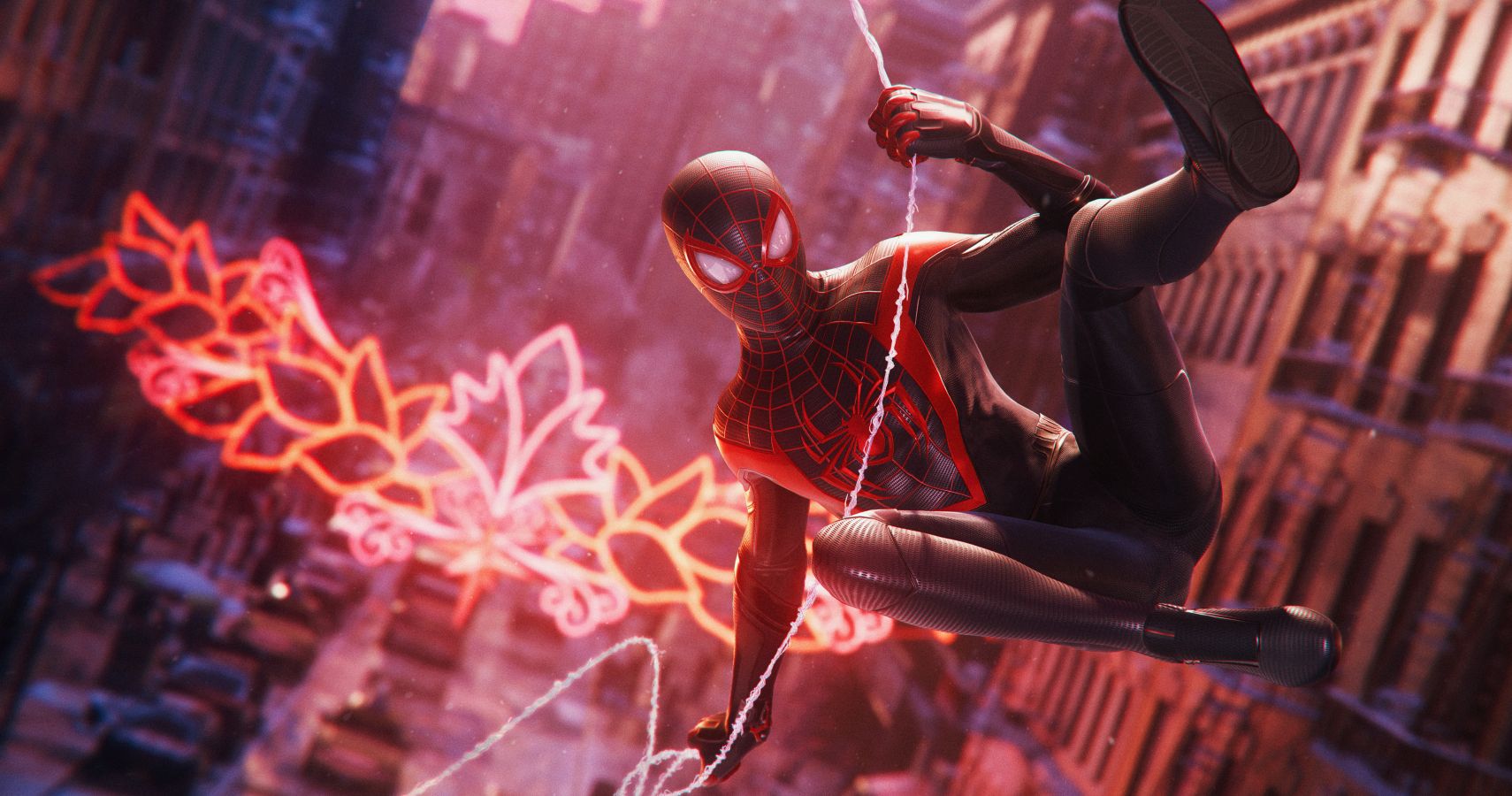 Aimlessly swinging around New York will never get old. Sure, the rest of the game is fantastic – fast, acrobatic combat; an engaging, original story; a litany of fun side quests – but all I want to do is fly from rooftop to rooftop as Miles Morales. One second you'll be careening around the twentieth floor of a skyscraper, the next you'll be plummeting to the streets – only to cast out a web at the last second, propelling you forward at lightning speed. Insomniac did great things with the IP, but it absolutely nailed the feeling of being Spider-Man. That alone would find it a spot on this list. But hitting all the other notes lands it a place in my personal Top 3 Games of 2020.
2. Hades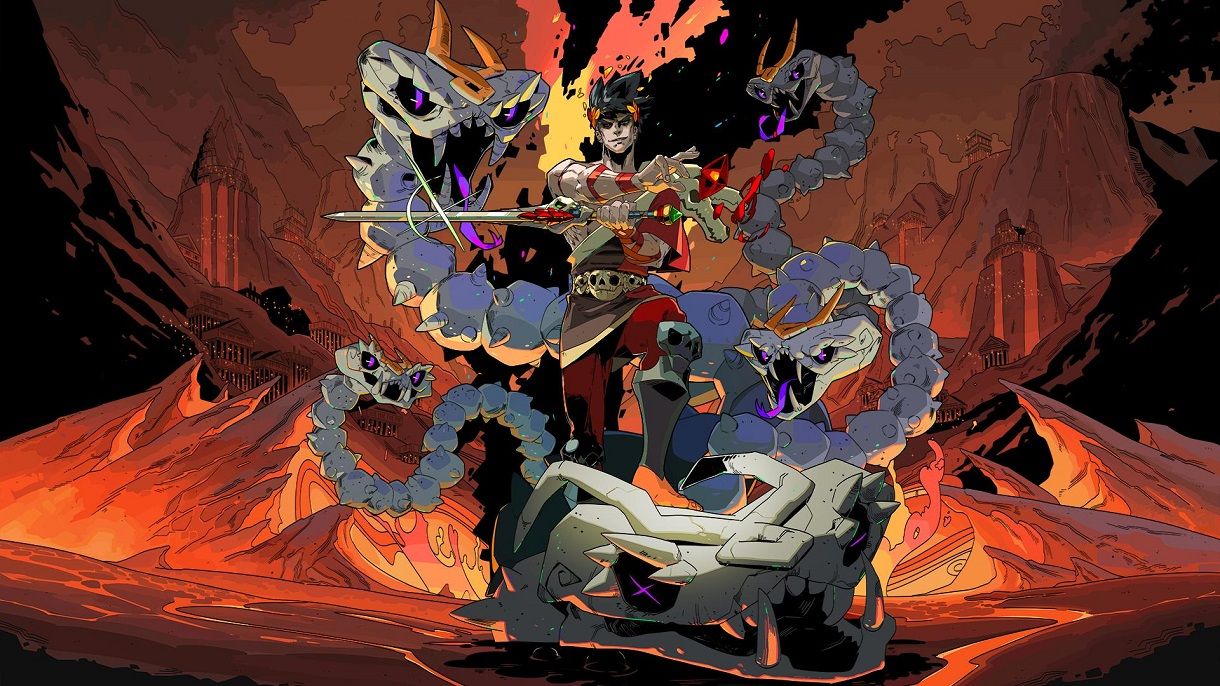 I didn't know much about Hades before picking it up, other than it came from a studio that does nothing but pump out high-quality titles. Supergiant Games is responsible for Pyre, Transistor, and Bastion – but Hades is far and away its crowning achievement. Despite being forced to restart at square one every time you die, the game-changing upgrades, heart-wrenching narrative, and incredible cast of characters meant each death was the start of something new. Maybe you'll unlock a unique weapon to mess around with. Maybe you'll advance the story in a new way. Or maybe you'll stumble upon an overpowered upgrade that lets you obliterate the citizens of Hell at a blistering pace. Regardless, every time I set foot in Tartartus I was just excited as the last. Hades stands as one of the best roguelikes ever created – and one of the best games of 2020.
1. Animal Crossing: New Horizons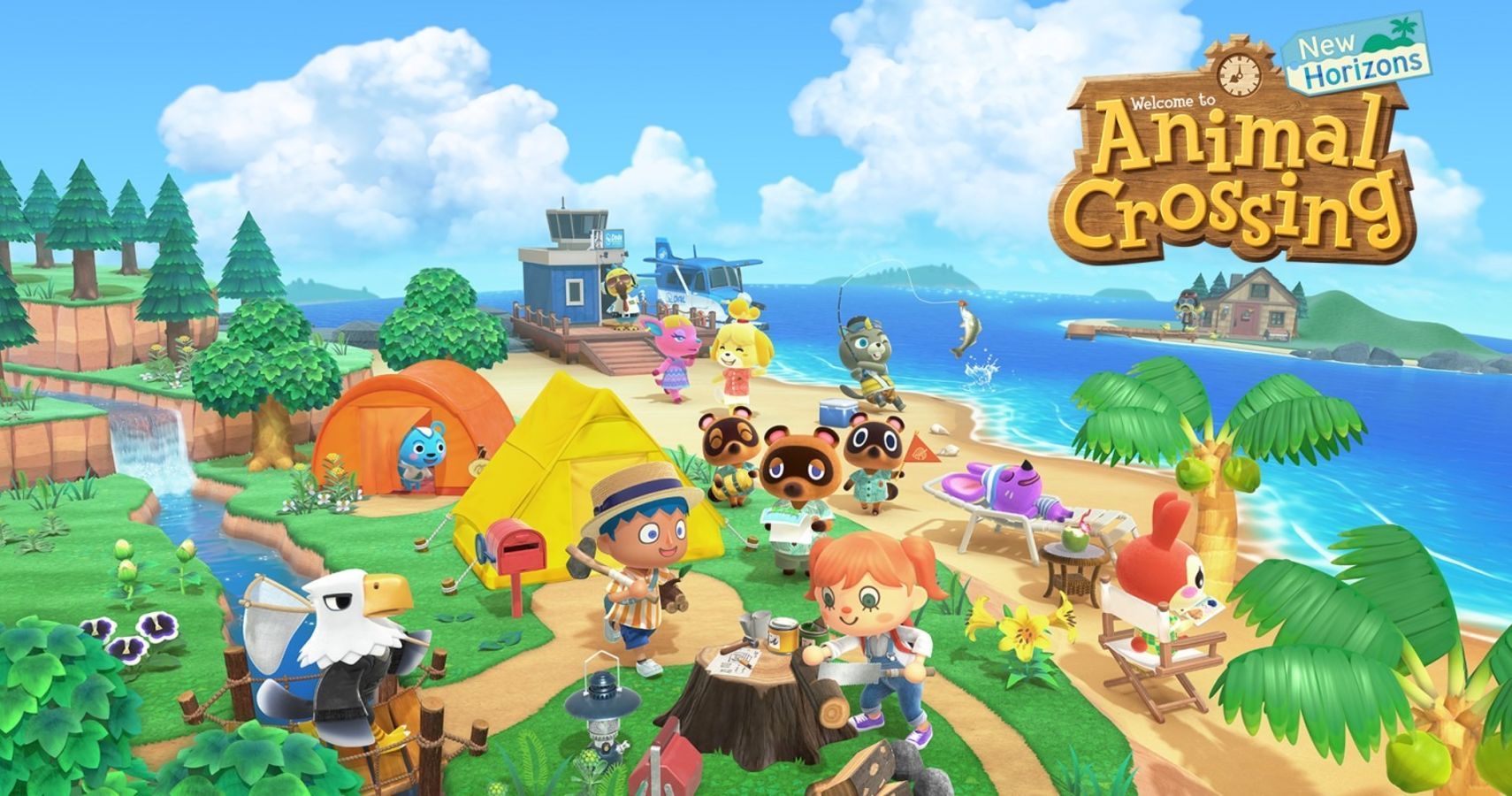 The latest Animal Crossing game couldn't have come at a better time. New Horizons was the game that helped me through the early months of this year, giving me a relaxing way to pretend the dumpster fire of 2020 was just a fever dream. My little island of Longbend quickly became my new home, every inch lovingly handcrafted by my Villager – and completely free of the stressors of modern life. Fishing, catching bugs, building up a Museum, and paying off a ridiculously affordable mortgage brought a ray of light to each dreary day. But New Horizons was more than a simple rehash of Animal Crossing concepts. New crafting mechanics and terraforming took the lovable sim to new heights, letting you truly build a world all your own.
A constant sense of progression and adventure pervade every second of New Horizons, pushing you on to see what you'll find around the next bend – the only limitation is your imagination. Animal Crossing: New Horizons is my personal Game of the Year because, not only is it a gaming masterpiece, but for the impact it had on me as a person during a tumultuous 2020.
NEXT: The Biggest Nintendo Switch Games To Look Forward To In 2021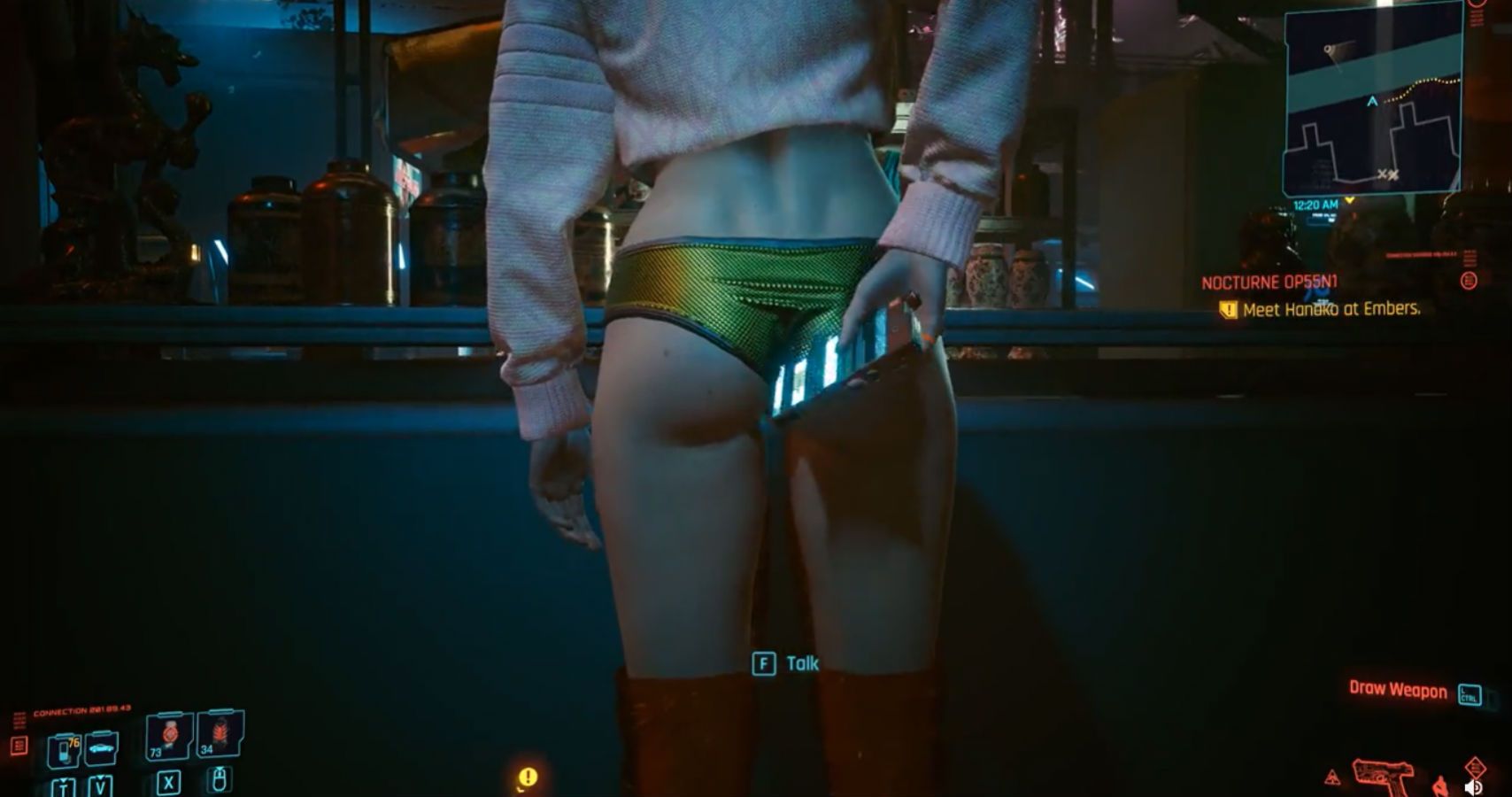 TheGamer Originals
Animal Crossing
Animal Crossing: New Horizons
Spider-Man: Miles Morales
Hades
Jon Bitner is an Associate Editor for TheGamer. His passion for gaming started with his first console (Sega Genesis) and he hasn't stopped playing since. His favorite titles include The Legend of Zelda: Ocarina of Time, Team Fortress 2, Rainbow Six Siege, Pokémon Sword & Shield, Old School Runescape, Skyrim, and Breath of the Wild. He can usually be found playing the latest RPG, FPS, or some obscure mobile game. Before working as Associate News Editor, Jon earned a Biology degree and worked in the Biotechnology sector — experiences that taught him how to put words together and make sentences. When not playing or writing about the gaming industry, he enjoys sleeping, eating, and staring at birds.
Source: Read Full Article