How A Team Of Developers Are Bringing Back The PS3 Era Metaverse PlayStation Home
As more games like Roblox and GTA 5 try their hand at virtual spaces and the word 'metaverse' lingers in the air like a bad smell, it's hard to imagine any developer doing the concept right. Once upon a time though, before all of the hype, Sony knocked it out of the park with its first attempt – PlayStation Home.
PlayStation Home was a free-to-play game on the PS3 that allowed users to run around virtual spaces with other players, customise their own apartment with rubber ducks and footstools, earn items and outfits based on games, and just generally mill about enjoying the homely vibe.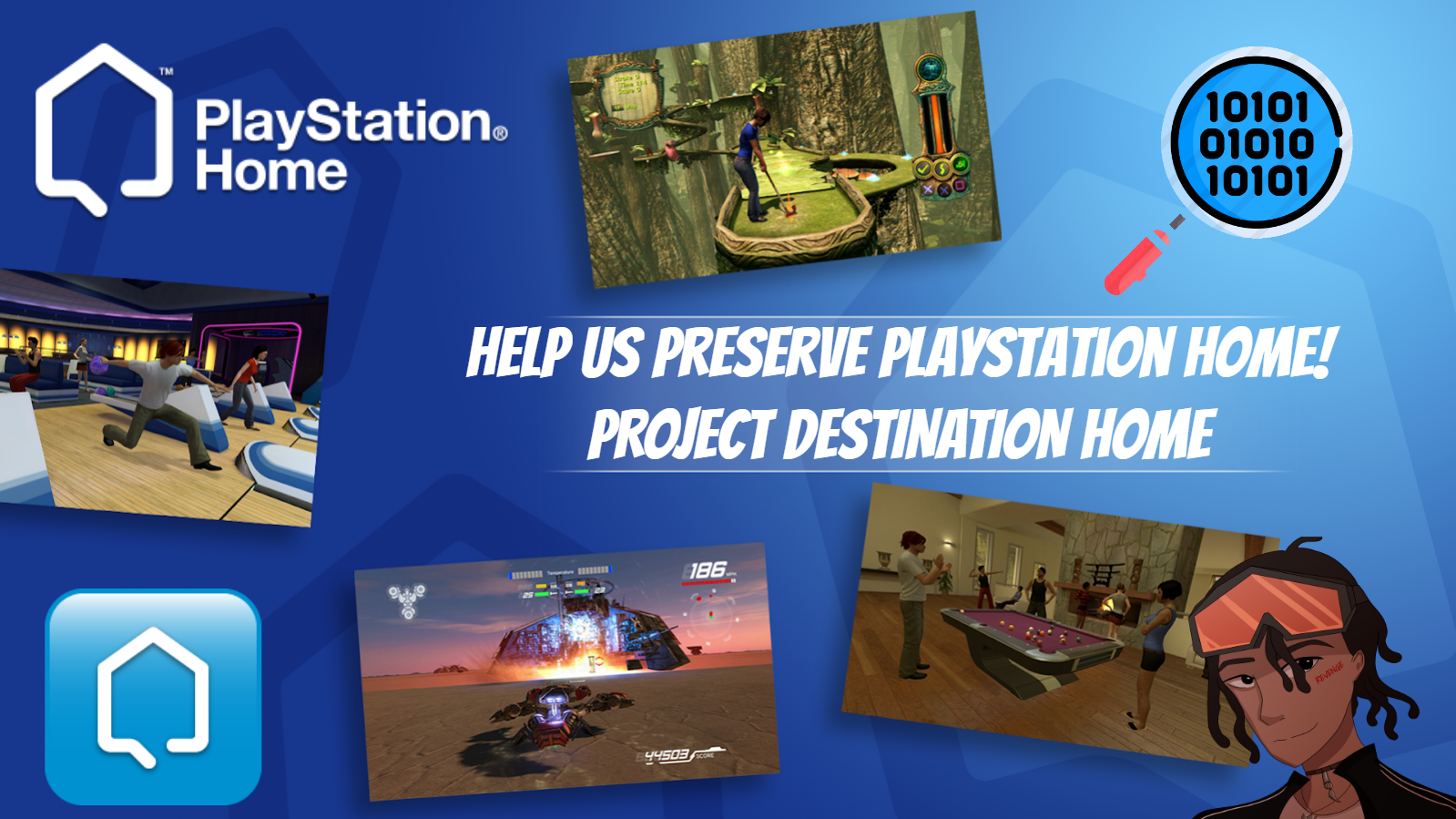 Although it eventually met a sudden end when the PS4 was introduced, it was beloved by its community. Sure, it was janky and filled with sponsored content, but it was a free way to meet people in a time when virtual social spaces were merely a twinkle in developers' eyes – and not an NFT was in sight.
You could even argue it hasn't been done right since. A certain group of dedicated modders would be inclined to agree with you. PSOne is a group of developers that look to bring back the online functions of PS3 games with similar infrastructures. Following its recent success in bringing back Motorstorm's online functionality, more of its projects have come to light including Destination Home, a PlayStation Home recreation project.
"The PS3 was light-years ahead in terms of its initial vision. For me, Home has been the only social world that excelled", says Nagato, a content developer for Destination Home who mainly works on restoring Home's online spaces, creating videos to show off the project, and documenting the process of preserving data in the archive. The goal? "To keep PlayStation Home alive for generations to come."
But why Home? As proven by PSOne's other successes, there are plenty of games out there to work on restoring, even in the PS3's library. As Nagato puts it, Home has an important place in the project leader's hearts.
"PlayStation Home was a very special game to me back on the PS3," Nagato says. "I remember I wanted a PS3 so bad during the seventh generation – my mom bought me one and the only game I could play at the time was Home since I was waiting for Gran Turismo 5 to drop. At first, I thought it was a single-player title, not realizing I was playing with actual people! Almost 95 percent of our player base want the same thing – getting Home back online. Home was not just a social world, but a safe haven for individuals who might have had social anxiety or were shy, like me at one point. It allowed gamers to really extend their ideas, languages, and hobbies to a worldwide scale."
The potential of a social world is one that the wider industry is only now just realising, as big companies trip over themselves to show off concepts that have been proven long ago, arguably to a better degree. Despite the 'metaverse' becoming more popular as an idea, Nagato doesn't seem shaken by the possibility of other studios trying their hand at it, calling it "quite funny" that Facebook has started pushing the idea just as the team manages to get PlayStation Home online for the first time.
Nagato has been documenting the slow process by sharing videos from the project on YouTube, showing some of the restored areas in action. The restoration is an impressive feat considering how long Home has been offline, and one that will bring a smile to anyone who even briefly messed around with the game. Despite the success, Nagato admits it's not a simple process.
"As you might imagine, reverse engineering Home is no easy feat," Nagato says. "Trying to restore it takes a lot of time and knowledge. One big issue for the team is getting cache data, which is crucial in restoring Home's online client. Cache data allows us to datamine old spaces, objects, original movie content, and other core functions of Home. Having to document a game that had various infrastructure changes from 2008 to 2015 was quite a task as well since Home's versions are all unique in some form. Currently, I have archived over 207GBs of Home data just from cache dumps, which I'm really thankful for!"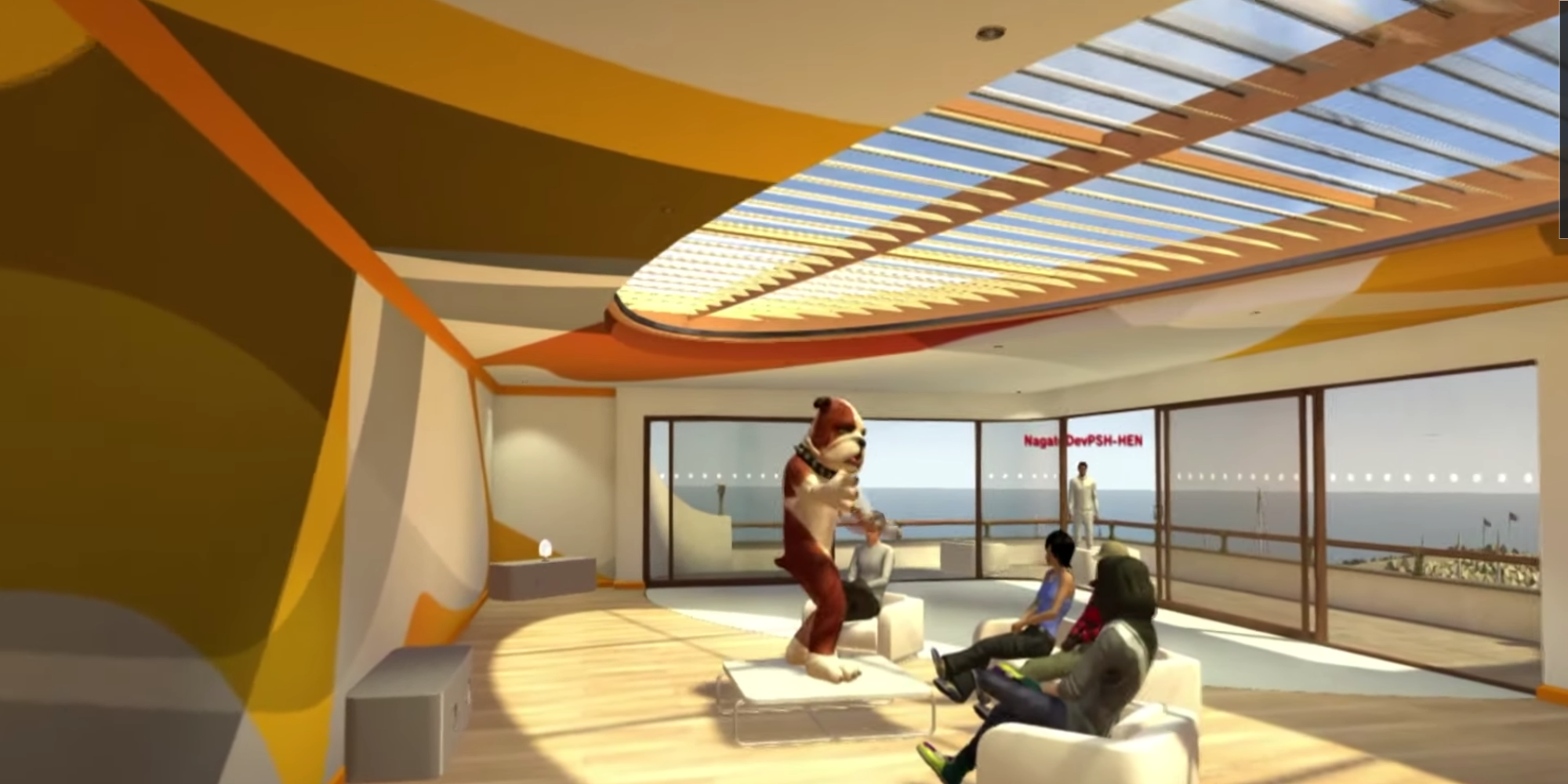 As Nagato points out, the project is reliant on cached data from the original home to help it be as authentic as possible. According to them, donating data allows the team to find whatever spaces were downloaded by that user, what objects they were rewarded whilst they played, and more. This essentially allows them to download the original Home content through private servers, although Nagato says they've also used old YouTube videos, Wayback, and previous blog posts.
Although Destination Home has been going for a while, the recent and heavily publicised success of the Motorstorm multiplayer restoration has brought the project back into the spotlight. Considering how other publishers, like Take-Two, have responded to mods and fan-made content, it's a legitimate concern that Sony might try and take the project down. Nagato says that it hasn't been in contact yet.
"Sony has not contacted any of the team members here at Destination Home," they explain. "It is always a lingering question in the back of my mind that this project might be hit with a cease and desist. However, Home is abandonware and Sony hasn't made a profit since its closure – our project has a strong belief in not accepting any funds or donations, as we're doing this from the bottom of our hearts and just for the sheer love of Home. Home was a free-to-play game when it launched, so we want to restore Home back to how users remember it."
Although Sony has left PlayStation Home as little more than a memory for fans, rumours have started popping up over the past year that it might be planning on revisiting the idea. Nagato says they would be "shocked and happy" to see Home return, "To see Home shut down on the PS3 and to not have a true successor from Sony on the PS4 really left the genre in limbo. If Sony was to revisit Home, I hope they could expand on their original idea. I can see Home trying for the VR route."
Source: Read Full Article