Half Past Fate: Romantic Distancing Review: Love From Afar
Finding that special someone is difficult. Finding that special someone during a global lockdown? Even more difficult. Alas, given the events of the past year, those looking for love have had to adapt to the new normal and use digital tools such as FaceTime and Zoom to navigate their dating life – for better or worse.
Just in time for Valentine's Day, Half Past Fate: Romantic Distancing – the follow-up mini-sode to the original romantic journey released nearly one year ago – is available now on Steam and Nintendo Switch. The tale offers up a modern-day love story that centers around the theme of digital dating during a pandemic. Half Past Fate: Romantic Distancing's plot doesn't really do anything that other games and media platforms haven't already done at this point, but it's a short story with a pixelated art design that kept me invested until the end.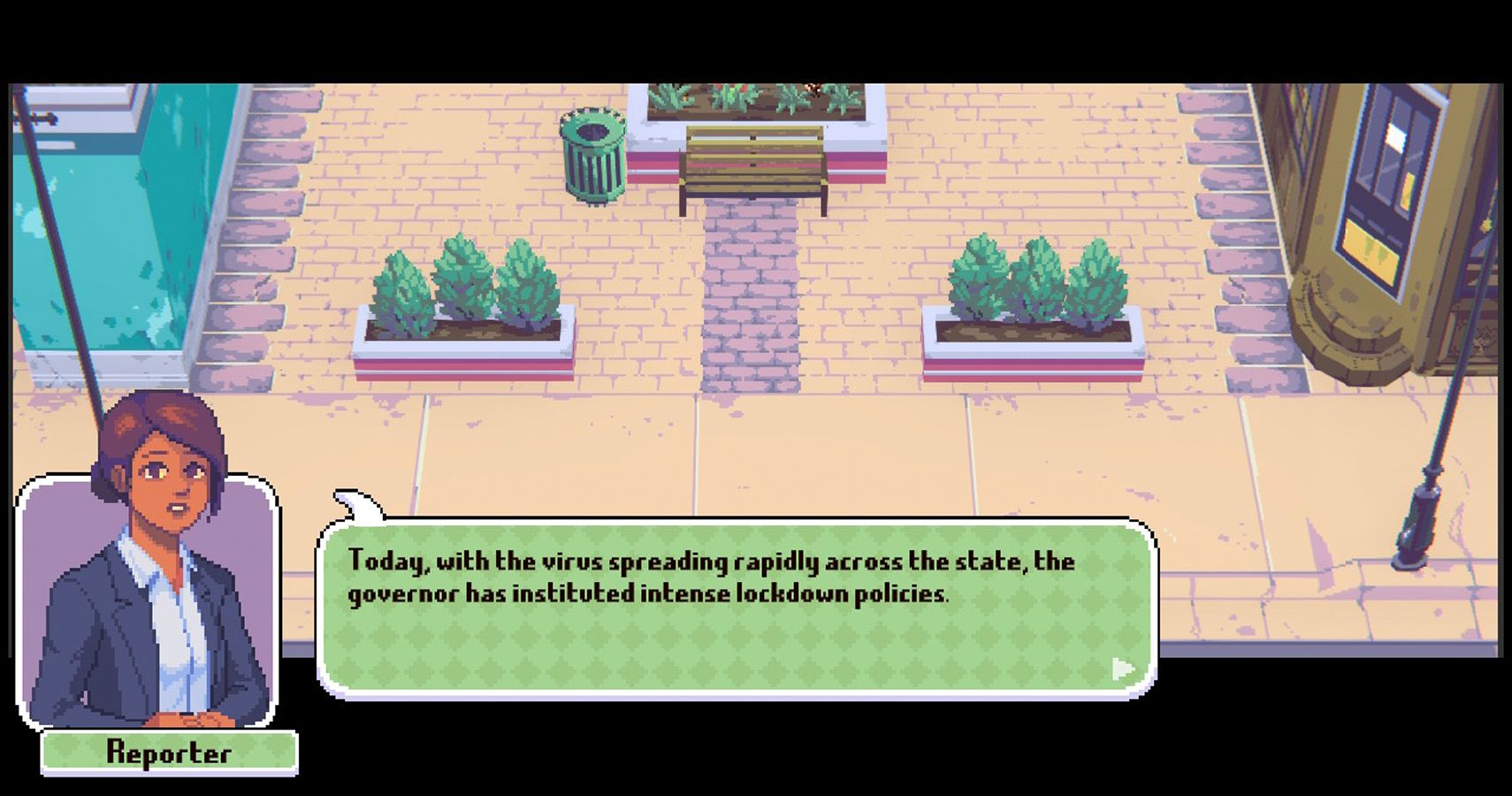 I've never played the original Half Past Fate – which currently happens to be 70%-off on Steam – but that doesn't really matter, as the two characters in Romantic Distancing are new to the series. You'll take on the roles of Stephen – a him-bo who lives with his elderly uncle – and Robin – an employee at a retail electronics store – and navigate their blossoming relationship just as the pandemic strikes, forcing them (and the rest of the world) to shelter in place. The two maintain a digital, long-distance relationship, dealing with everything that comes with that sort of dynamic.
While playing Romantic Distancing, I couldn't help but compare the experience to the FMV title, Five Dates, since the subject matter was, basically, exactly the same. Five Dates' story progresses based on player decisions, branching off into different storylines and multiple endings. Romantic Distancing does the same sort of thing, but I never really feel like the decisions I'm making play a major role in determining the outcome. Funny enough, my initial playthrough ended up with a very similar result to what I considered to be the best ending in Five Dates. Chalk it up to my love and appreciation of romantic comedies, I guess. At any rate, in Romantic Distancing, I feel as though I can probably guess where each text-based choice will lead in the grand scheme of things (there aren't a ton of choices to be made, really). I think that this mostly comes as a result of playing as both Stephen and Robin at different points in the story, which makes it easier to get the ending that you want when compared to only having control over one character's actions and decisions.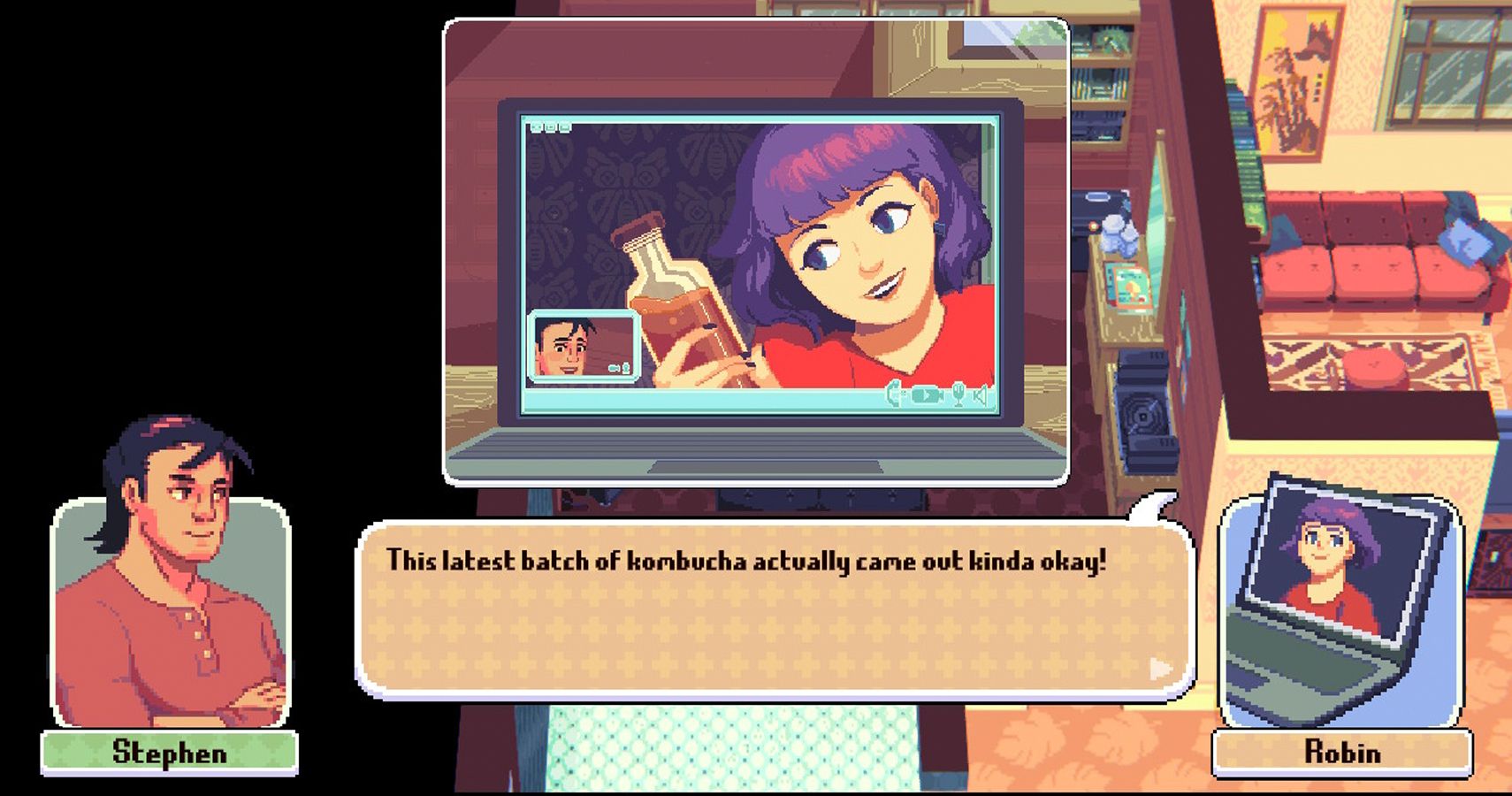 That's ok, though. This is, after all, a game that will take you an hour or less to play. I don't think it's trying to be anything other than that. It could probably be a little longer if you're willing to check out all of the various interactable objects and locations (which just includes Stephen's apartment, Robin's apartment, and the small strip mall where the two meet for the first time). The real-world inspirations for the game are obvious, but appreciated, from the in-game "virus" that is never actually named to the band names that make up Stephen's CD collection – I personally appreciated Wink-42.
My favorite part about Romantic Distancing is its art direction. Its pixelated world is fun to navigate, with smooth transitions as you make your way through different rooms. It reminded me of Bug Fables or Paper Mario in that regard, which is a good thing. Accompanied by its delightfully upbeat chiptune soundtrack, Romantic Distancing is also easy on the ears whether you're walking around and exploring or progressing through Stephen and Robin's (and a few other characters') text-based conversations.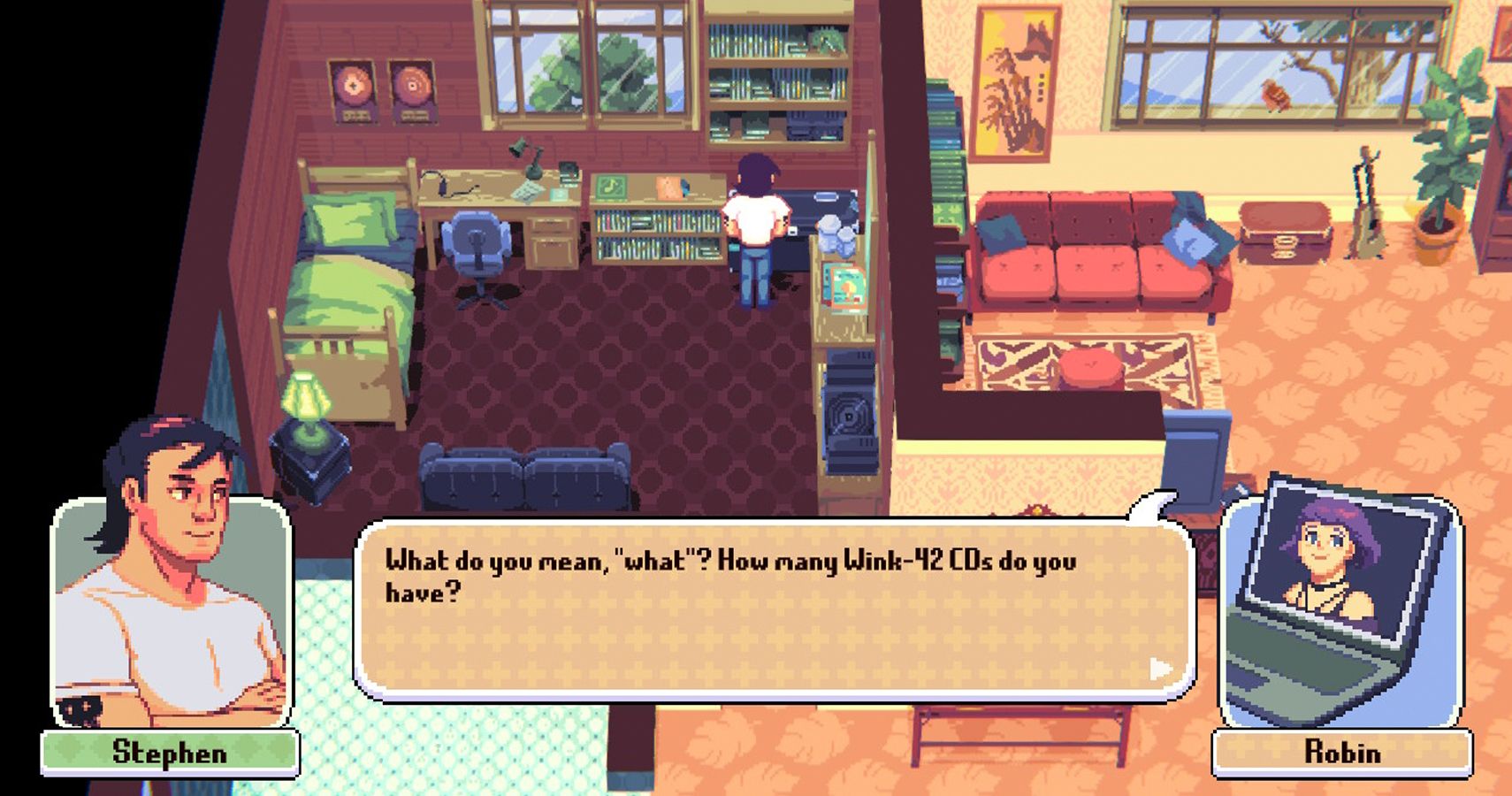 I'm not generally a visual novel type of person, but Half Past Fate: Romantic Distancing was a fun little adventure that reinforced my appreciation for not having to wade through the digital dating waters myself. I'm not sure the game did enough to make me want to take a crack at another playthrough for a different ending, but it did make me interested in picking up the full Half Past Fate release that is currently on sale. I'd say that makes Half Past Fate: Romantic Distancing a success.

Score: 3.5/5
A Switch copy of Half Past Fate: Romantic Distancing was provided to TheGamer for this review. Half Past Fate: Romantic Distancing is available now for PC and Nintendo Switch.
Next: I'm So Excited For Chivalry 2 That I Might Buy It Twice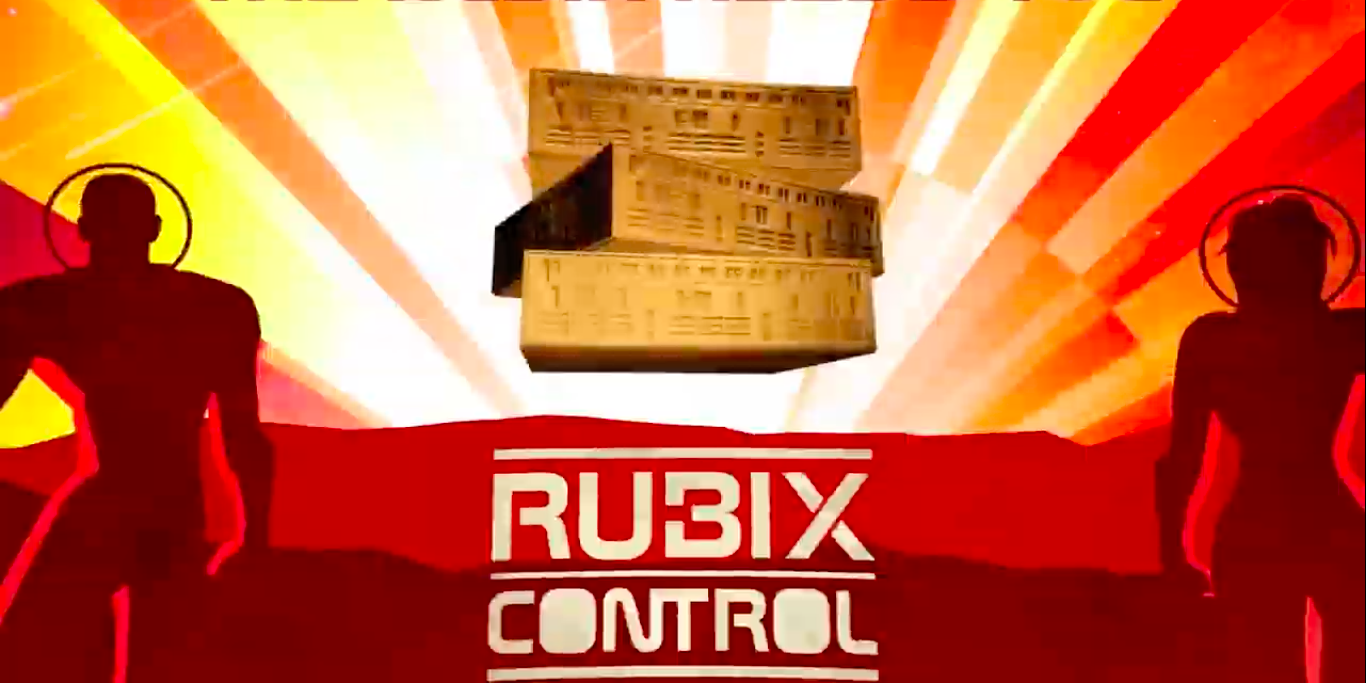 Game Reviews
Half Past Fate
Sam has been writing for TheGamer since early 2018, earning the role as the Lead Features & Review Editor in 2019. The Denver, Colorado-native's knack for writing has been a life-long endeavor. His time spent in corporate positions has helped shape the professional element of his creative writing passion and skills. Beyond writing, Sam is a lover of all things food and video games, which – especially on weekends – are generally mutually exclusive, as he streams his gameplay on Twitch (as well as TheGamer's Facebook page) under the self-proclaimed, though well-deserved moniker of ChipotleSam. (Seriously…just ask him about his Chipotle burrito tattoo). You can find Sam on Twitter, Instagram, and Facebook as @RealChipotleSam.
Source: Read Full Article