Dark Souls: Nightfall Is The Mod We've Needed For Ten Years
Although George R. R. Martin recently confirmed that Elden Ring is framed as a direct sequel to the first Dark Souls game, part of me is more excited for Dark Souls: Nightfall. I know that might sound a bit ridiculous, being more intrigued by a mod than FromSoftware's latest blockbuster. It's true, though.
From additional bosses to revamped combat, to whole new characters and areas, Nightfall has already superseded conventional mod status and established itself as what many fans will consider to be a bona fide sequel to the original Dark Souls game. That's not to mention the fact it's being worked on by prolific Souls figures like Grimrukh, ZullieTheWitch, and more – if anyone in the community knows what they're up to here, it's these folks.
Related: Elden Ring Could Reinvent How FromSoftware Tells Stories
Obviously Nightfall's visual fidelity isn't quite on par with what we saw of Elden Ring at E3 2021 – that would be absurd. The modders are working with Dark Souls Remastered, meaning that the entire aesthetic foundation for the expansion has already been set in stone. Sure, they're rigging some new assets – we saw the all new Blistering Demon boss in the 18 minutes of gameplay shown back in February – but they're being made in this engine, with these tools. Even fresh designs will naturally blend in with the core visual basis of Dark Souls, provided they're done especially well – which, judging by the trailer, they have been.
Don't get me wrong, I'm excited for Elden Ring as well, particularly thanks to its potential to subvert FromSoftware's traditional mode of storytelling. Lots of people think it looks a bit too like Dark Souls, although I reckon we haven't seen nearly enough of it to make that call yet – also, all FromSoftware games are instantly identifiable. Sekiro is set in feudal Japan, Bloodborne is based on the Victorian Gothic era, and Dark Souls is medievalist. Do you know what, though? You could spot a scene in any of them from a mile away. I firmly believe that Elden Ring is going to be excellent, but whether it's currently too far away from its release date, I feel like I haven't seen enough of it yet, or it's just not my vibe for whatever reason, I was way more excited to see Nightfall getting a release date than I was about Elden Ring finally making an appearance at E3. I was in the pub while it was unveiled and was just like, "It's alright, I'll watch it tomorrow." Nightfall, though? Well, I was in the pub for that too, if I'm honest, but I pretended to take a call so I could watch the trailer. Twice. It's only 38 seconds long, like.
I actually don't own Dark Souls Remastered on PC right now, which is something I'll need to rectify if I want to play Nightfall when it launches this December. The thing is, while I appreciate the idea of making a sequel to Dark Souls in the typical FromSoft, Miyazaki-esque way – by which I mean, being extremely ambiguous in the most convoluted but admittedly intriguing way possible – I've always wanted something more in line with this. I love the first Dark Souls game, dislike the second, am ambivalent towards the third, adore Bloodborne, don't particularly care for Sekiro, and have yet to play Demon's Souls on account of not having a PS5. I didn't really care about not being able to get one at first, but now that Death Stranding: Director's Cut has been rated for it… yeah, I'm probably going to need one.
The reason I just wrote about which Souls games I like and dislike is because I've always wanted to see more of my favourites. The Old Hunters is widely renowned for being one of the most impressive DLC ever made, whereas Artorias of the Abyss expands the incredible world of the original game. Again, though, I want more. Even if I don't get to play it, as is the case now considering that Elden Ring and Nightfall alike only exist in trailers – I just want to see more of this world, to hear more of its jarringly whimsical dialogue – which Nightfall nails, by the way. "Even the snakes are scampering." Brilliant.
I'm sure Elden Ring will be great, but it's not really a known quantity yet. Yeah, we've got FromSoft's track record to go off of, and I know it's slated to be slightly easier than Sekiro, but knowing that Nightfall is set to reimagine Lordran is just – at least right now – more fascinating to me. The idea of going back to the first game and being able to discover and participate in totally new stories is wild. Nightfall assumes you chose the "bad" ending of the first game and starts in the game's final area, the Kiln of the First Flame. I honestly reckon this seems like a pretty ballsy direction to go in, but the gameplay from February is so spot on in terms of atmosphere in tone that I have full faith the team will pull it off. I've wanted this world to be revisited in a direct capacity for years – it's weird to think it's finally happening.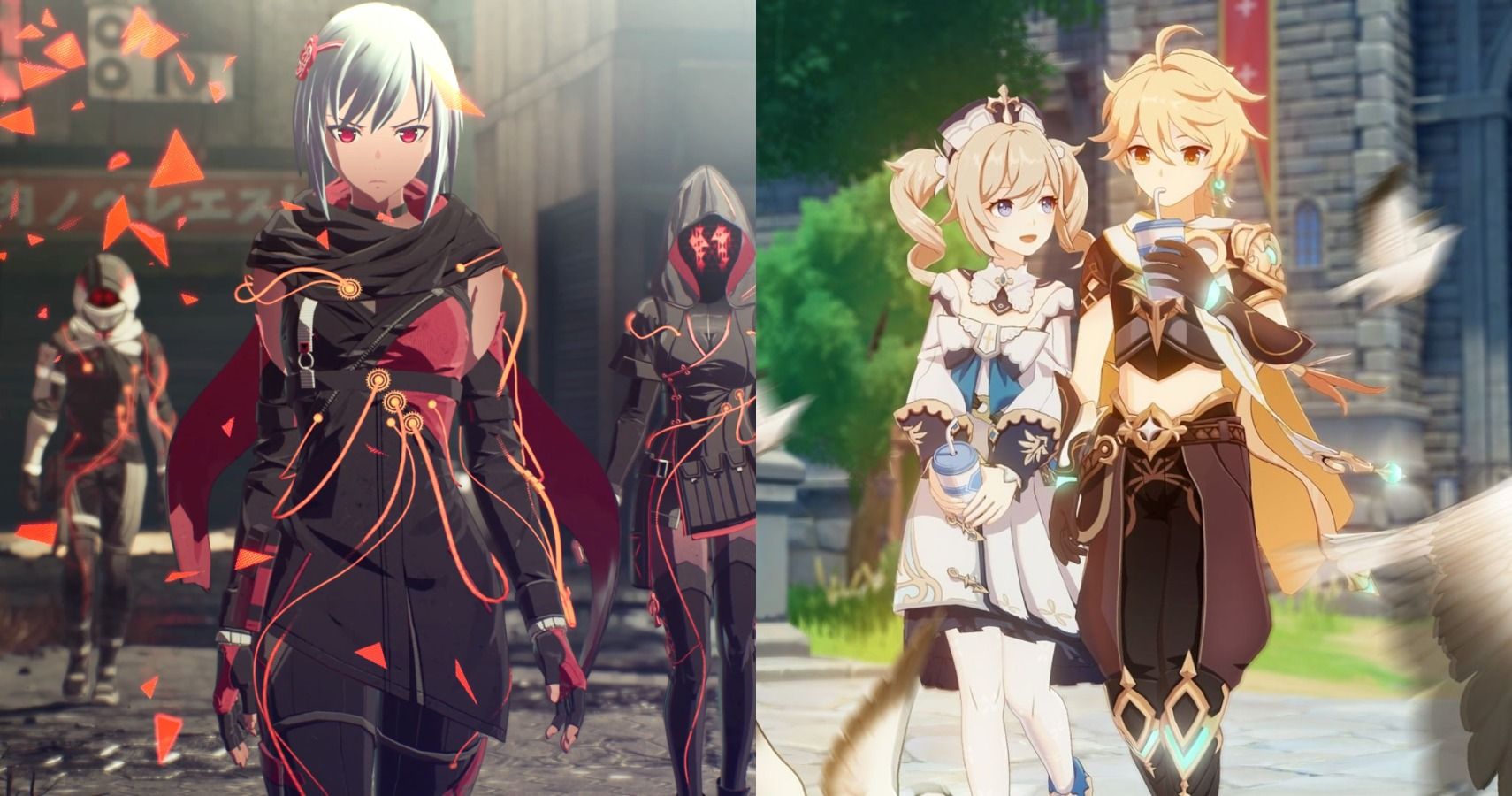 I'm enjoying Scarlet Nexus, but I can't understand why I wouldn't just boot up Genshin Impact instead.
Cian Maher is the Lead Features Editor at TheGamer. He's also had work published in The Guardian, The Washington Post, The Verge, Vice, Wired, and more. You can find him on Twitter @cianmaher0.
Source: Read Full Article