Closed Hands Interview – Exploring The Aftermath Of A Terrorist Attack
"I'm a completely staunch anti-fascist, and I've stood in front of people like Mike for the last 15 years since I was a student," Dan Hett, developer of Closed Hands tells me. "We all fucking hate Mike – the writing team all hate that guy. So writing him was a challenge, really, but it was a necessary thing to do. And when you're writing fiction like this, you can't always write characters that you can place yourself into the shoes of perfectly. You have to get your hands dirty, I guess. And a lot of my research from Mike came from being thoroughly abused by the far-right over the last ten years or so, either in the industry or online. But he's probably one of the most important characters in the story, because we wanted to look at why people like Mike exist and what their pathways are like."
Mike is one of five playable major characters in Closed Hands, the latest game from Passenger currently available on itch.io at a 'pay-what-you-feel' price. The game is a 130,000-word text-based examination of the fictional city of Hartwich, based on places like Sheffield or Liverpool, in the aftermath of a terrorist attack. We see the story through the eyes of five characters, including Mike, a member of the English Patriots, there to represent the far-right in Britain. "Mike's story ended up going much more back in time than we originally planned," Hett says. "We had to understand where it came from, and why a fairly decent-earning father of two who owned a house, all that stuff [turns into someone like Mike]. He's not a cardboard cutout fash stereotype. We couldn't have him in there without understanding where he came from. He becomes an easy target for these people because he's been fired. He's down on his luck. He's got beliefs that can be teased out and pulled out. He's kind of radicalised in exactly the same way that the perpetrators of the attack have radicalised. He exists as that opposing figure, so as gross as it was writing somebody that I instinctively dislike, it was completely valuable."
Hett's personal stake in the game does not just come from 15 years of fighting against fascism, however. He also spoke openly about his brother, who was killed in the Manchester bombing in 2017 following an Ariana Grande concert. Hett had previously made a shorter, arcade-style coin-op game called The Lost Levels all about processing grief in the wake of his loss, built as a four-minute, incredibly "gamey game" designed to subvert expectations around games, art, storytelling, and the crossroads between the three. Closed Hands is more traditional, and is essentially five different interwoven visual novels told via chunks of text, police reports, and phone messages.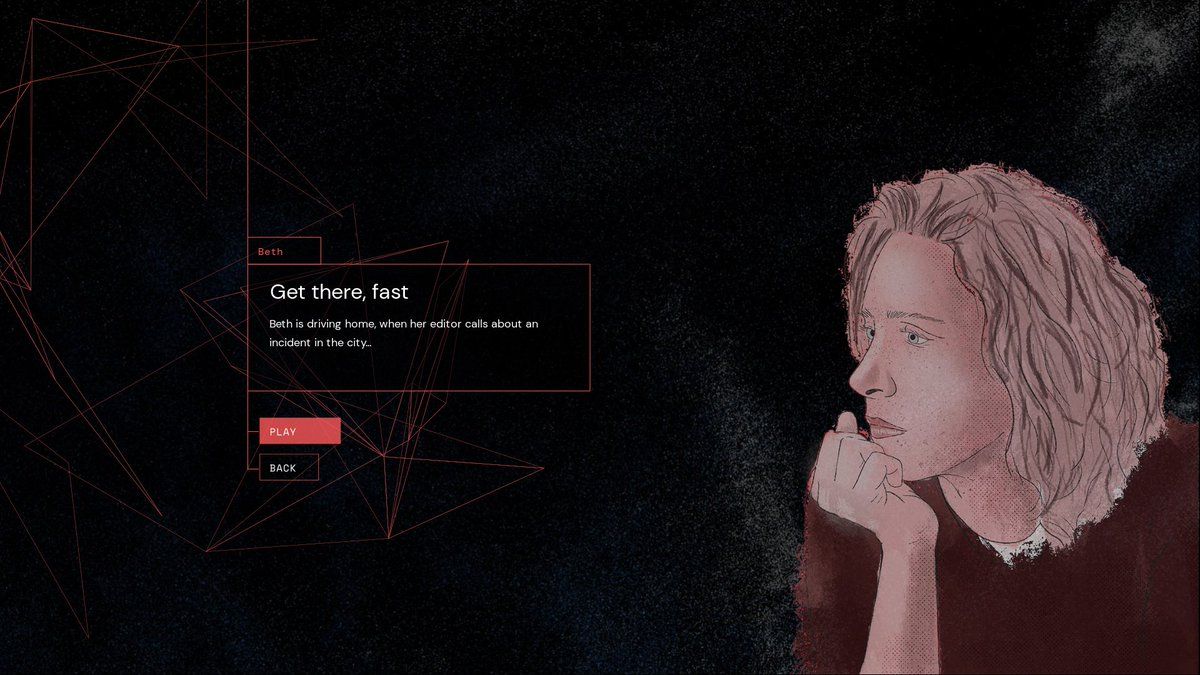 Alongside Mike, we have Farah and Beth – a police officer and a journalist. These have less of a personal involvement in the story, and instead shape the plot by filling in gaps the other characters might not be privy to. Joining Mike as more narrative characters are Haziq and Marcus – the father of one of the attackers, and an innocent bystander who becomes a target of Mike's English Patriots because of his skin colour. Haziq in particular allows us to get incredibly close to the epicentre of this attack, and Hett explains why he was such a crucial character to include.
"We've got two father figures [Mike and Haziq] living in the same city – culturally, worlds apart – who both instinctively want to protect their sons," Hett explains. "They're not completely parallel, but they are definitely strands of the same thing. The tricky part for us was talking about Omar and Yasin [the attackers, Yasin being Haziq's son], who we intentionally don't depict. And so the challenge really was how to look at it in the same way that we see Mike's radicalization, which we get quite directly, because we play as him. And so what we did was to use people around Haziq, so Yasin's girlfriend – she's increasingly worried that he's never around and he's in cahoots with Omar, and he's just off the radar. He changes mosques, he makes all these classic movements. And the idea that they're just angry and disaffected, and then pulled away and grabbed because they are, they're exhibiting those same signs. Even though the case is completely different between Mike and someone like Omar or Yasin, the idea that they can be identified by hostile groups as good targets for radicals was kind of what we wanted to get across with it."
As for Marcus, he shares a connection to Hett through their proximity to terrorist attacks – Hett in losing his brother, and Marcus as a bystander who becomes a victim of the aftermath. "My honest response is that I think Marcus represents me in this story," Hett says. "He was initially going to be the first person that you play as with nobody else unlocked, we were going to have a single person. He was a generic everyman who happens to be caught in the explosion. But then over the writing process, he became very close to what my experience was. He was he pulled into this thing, this maelstrom of media and far-right attention, he just went from 'some guy' to the focus point for everybody."
Hett recalls being harassed at 6am on the morning after the Manchester bombings, by a journalist seeking a quote about his brother. While he did not – for obvious reasons – respond to this journalist, he did speak to members of the press after the attack, and was the subject of a measured piece in The Guardian where he called for unity, but also action against reactionary hate from the far-right – an option available to Marcus depending on player choice.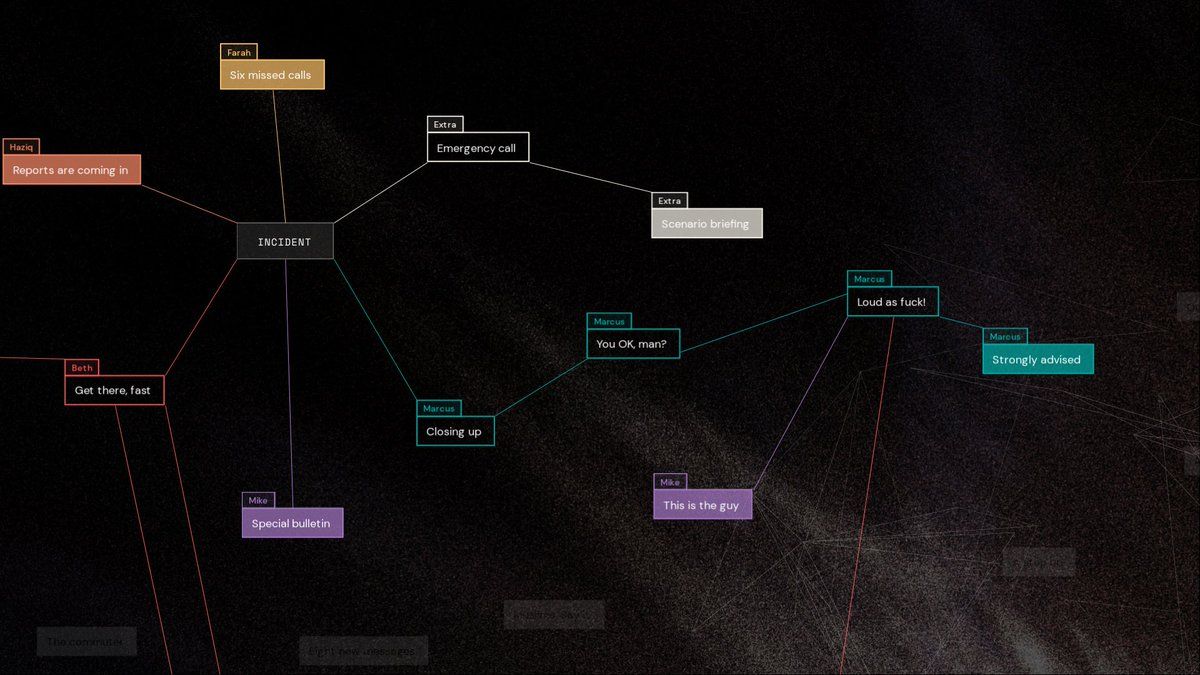 "They're still clearing the rubble away, but you can't use this to further incite tension and stoke hatred. The purpose of these attacks is to do all of that," Hett says, recalling the tone of his piece in The Guardian. "[Marcus can say], 'This is too fucking hard, I'm going to step back', but if the player does do that, you find out that he hasn't really made an impact, and nothing has changed. The idea of Marcus going into schools and talking to people and stuff is stuff that I've done."
Hett's experiences with journalists – something Marcus also goes through – played a huge part in the construction of the game too. "I researched this quite extensively with quite a lot of journalists who reached out to me in 2017, after the attack, and said, 'Oh, can we grab you for five minutes on the phone?'," Hett explains. "I never replied, because obviously, I was fucking otherwise engaged. Being able to, in 2021, reply to that message and go, 'Hey, a lot has happened since you asked me about this question – I'd like to ask you some questions now. Can I get you on the phone?' And I had three or four major national, broadcast level journalists respond and go 'Yeah, of course'. So my questions to them were 'how does it feel to be asking those questions of people going through trauma? How do you decide who to target and how to get in touch? Where's the line?' And that research was quite difficult to do. You know, they were weird questions, but there was value in asking them and I've had a couple of really heartfelt apologies from a few of them to say, 'Fuck this is actually horrible'."
Closed Hands is available on itch.io at 'pay-what-you-feel', and was made with the assistance of funding from the Arts Council.
Next: Celeste Reminds Me Of How Mean I Was Before I Transitioned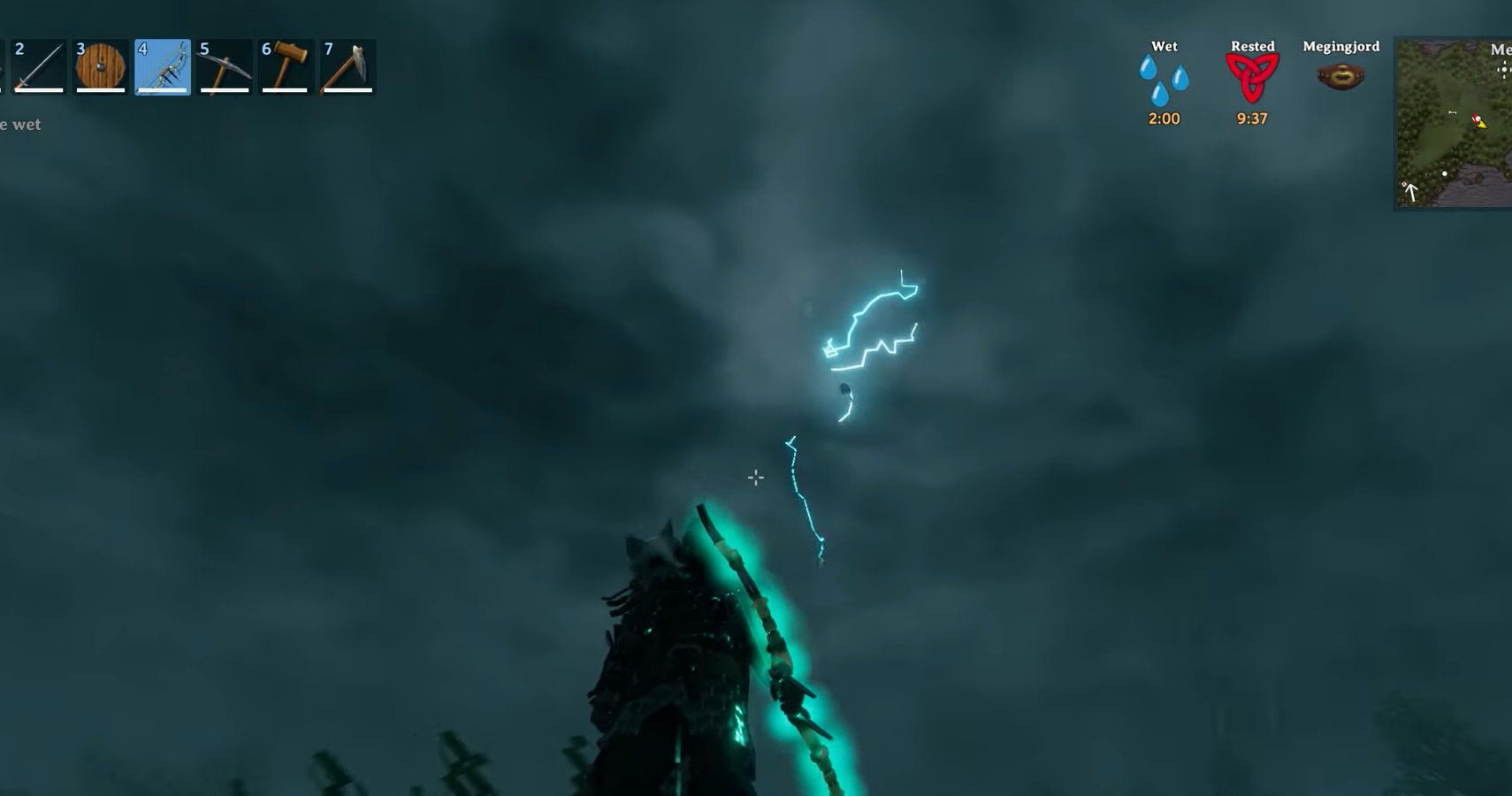 TheGamer Originals
PC
itch.io
Indie Games
Stacey Henley is an editor for TheGamer, and can often be found journeying to the edge of the Earth, but only in video games. Find her on Twitter @FiveTacey
Source: Read Full Article