CD Projekt Red Makes Great Games By Focusing On The Players, Not The Profits
Aside from rumors of overworking employees on its next big triple-A powerhouse, CD Projekt Red has retained its stance as a staple in the industry. With companies like EA, Bethesda, Activision, and even Take-Two prioritizing profits over actual everlasting experiences and ignoring their biggest fans for the sake of protecting their own interests, CDPR has remained an outlier. Not only in their expansive gaming worlds, as witnessed with The Witcher series, but the Polish company has proven time and time again that it's not just about money or selling a game.
First and foremost, it's always been about the gamers.
CD Projekt Red Today Is Different From Its Origins
Interestingly, CDPR started out as a video game retailer when founded in 1994 by Marcin Iwiński and Adam Kiciński. Now, it's the largest game company in Europe and, by far, one of the most respected in the industry. Whether it be in excluding loot boxes and microtransactions from all of its titles to delaying a game for the sake of polishing and rounding it out, the company has always remained true to its word, true to its fans, and consistently vocal about what's going on behind the scenes.
Take, for instance, The Witcher 3 with its massive narrative and immensely detailed open-world. The developers didn't stop at a 100+ hour experience, but they also crafted a series of fantastic DLC. Blood and Wine and Hearts of Stone together tack on around 30 hours of extra content to a game already packed to the brim with months-worth of playability.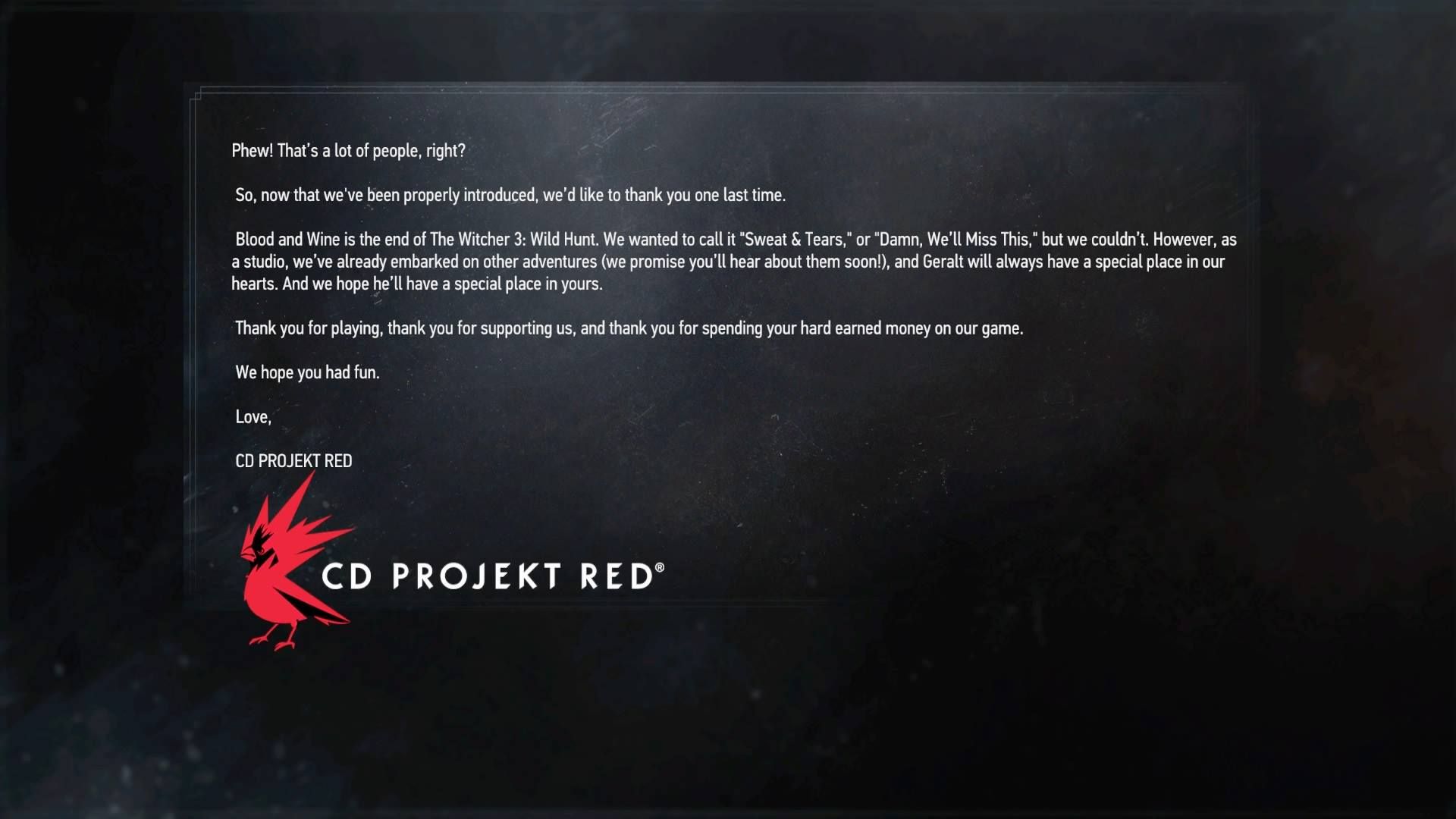 The Company Does Things Its Own Way
Despite recent news of the crunch required to bring Cyberpunk up to speed, CD Projekt Red has tried to maintain a relatively positive workplace culture. CDPR employees are also fans of the games they are making, and it shows — just look at the astounding worlds these creative teams have been able to build.
In his "Blood, Sweat, And Pixels," Jason Schreier notes the extreme lengths the various divisions went through in crafting and shipping The Witcher 3 to its fullest potential. Developers, play-testers, even the writers spent excruciating hours to ensure the title was a masterpiece, and it shows. What makes CDPR different from all the rest? Schreier relates it best:
"Even during the development of The Witcher 3, the team at CD Projekt Red thought of themselves as rebels, not just because they were competing against so many bigger, more experienced companies, but because they made decisions that they didn't think other people would make."
An Even Brighter Future
With Cyberpunk 2077 on the horizon, CDPR hopes to remain a player's publisher rather than fall victim to the ever-growing concepts of corporate manipulation. The Witcher 3 is still one of the most awe-inspiring and long-lasting video game experiences in the past decade, and there is much more planned for the future. CDPR clearly isn't going anywhere. No matter which way the industry may turn, it will not only remain the same but will also go against the grain. It's only in their nature.
As their slogan reads: "We are Rebels. We are CD Projekt Red."
Source: Read Full Article