You Can Give Assassin's Creed Valhalla A God Of War Makeover By Altering Your FOV
While fans of the God of War reboot patiently wait for its sequel, its point of view can be experienced through another game. Ubisoft's Assassin's Creed Valhalla will allow you to superimpose God of War's perspective over Eivor's journey, and all you need to do is tweak the FOV.
Thanks to Redditor TheQuatum, a simple alteration to Valhalla's settings will have you feeling those God of War vibes in no time. Interested parties need only access Valhalla's FOVScale and change the value to 0.45000, offering a simple change to make the action-RPG a bit more more immersive. The provided screenshots immediately turn Valhalla's third-person camera into a closer and more engaging experience whilst playing Eivor. Your epic, snowy surroundings look all the more towering from this angle, and combat might have an extra pinch of realism to it as well.
The user explained to the ACValhalla subreddit how this tweak offers a "COMPLETELY different feel" to the Norse mythology-inspired RPG. This viewpoint was the defining feature of God of War's soft reboot in 2018 by Sony's Santa Monica Studio, as it allowed you to feel more at one with Kratos. It was highly recommended by fans in the post that this perspective be experienced for at least one chapter during Valhalla gameplay, and some were hoping that this field of vision option would be added to console versions in the future. This change can only be made on PC for now, but perhaps Ubisoft will take note of fans' draw to different perspectives.
Kratos may have loaned his unique FOV to Valhalla for the time being, but the god has also appeared in Fortnite. The character returned to the battle royale after a month-long hiatus, joined by Halo's Master Chief, who were both up to trade for some V-Bucks. The Kratos bundle is currently on sale for 2,200 V-Bucks, which includes the character, the talking head Mimir, Kratos' Leviathan Axe and Guardian Shield, and his Freezing Burst emote.
As Kratos gives Valhalla and Fortnite the God of War treatment, Assassin's Creed has been invading the peaceful islands of Animal Crossing: New Horizons, where the Able Sisters have been housing various costumes to recreate your favorite assassin from the franchise.
Next: Assassin's Creed Valhalla Will Introduce "River Raids" Game Mode With Next Update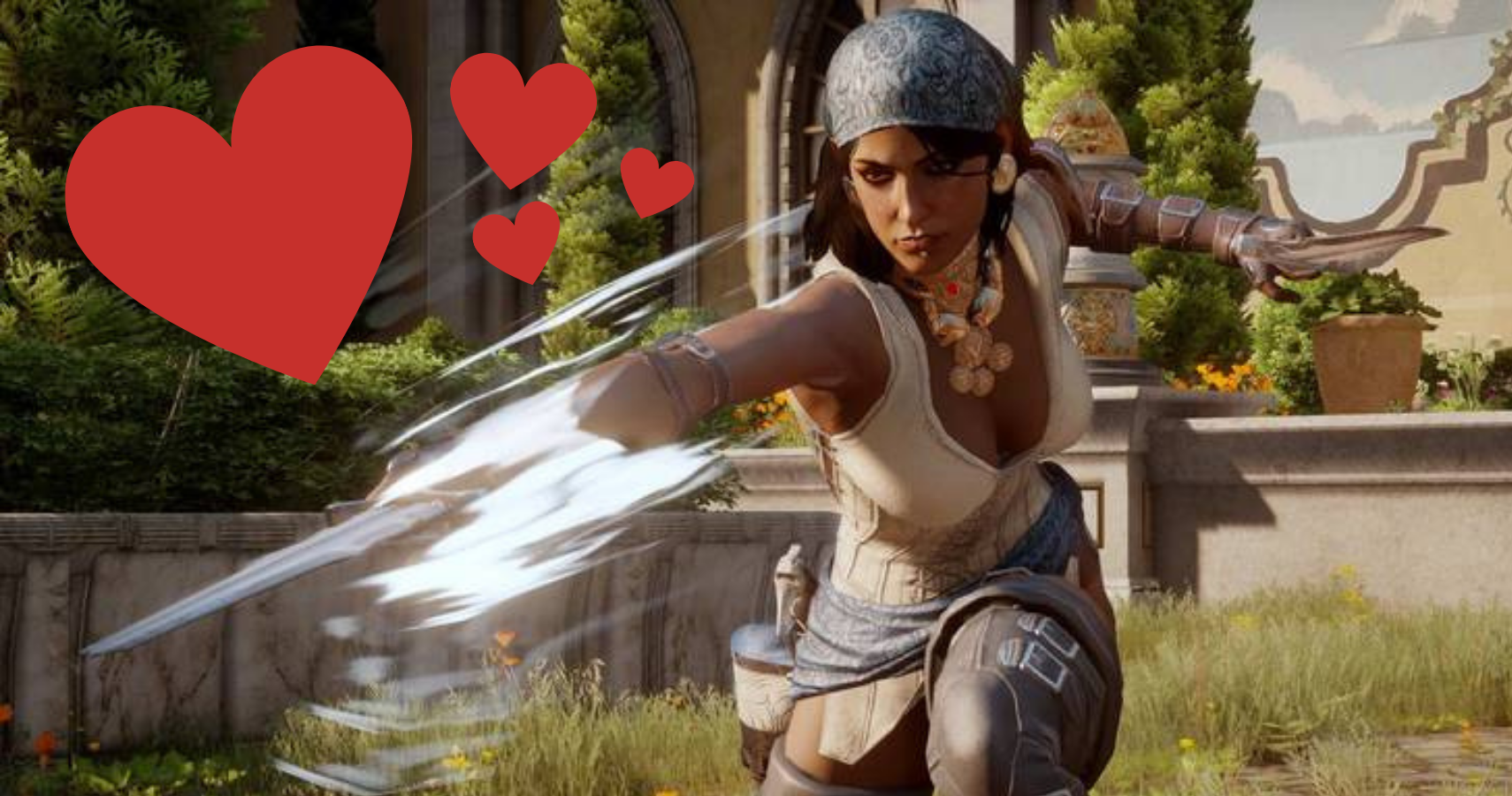 Game News
God of War
Assassin's Creed Valhalla
Jo recently got served a nostalgia trip playing Sony's Spider-Man, as it brought back the exhilarating feeling of web-slinging from the PS2 days. While the giddiness of gaming still remains, Jo has put the adult brain to good use by spending the last few years dissecting the games industry and marveling at its insides.
Source: Read Full Article