Yakuza 0: Miracle In Maharaja Substory Walkthrough
Completing substories in Yakuza 0 is a great way to earn yourself some fairly decent rewards but they also offer some hilarious or sometimes touching little moments that you would otherwise miss. As Yakuza 0 is split between Kiryu and Majima, each have their own unique substories to take part in.
Miracle In Maharaja (Substory #23) is one of Kiryu's substories, which follows on from the Miracle on Tenkaichi Street (Substory #12). Once again, players will be faced with choosing a blind reward on completion of the substory, so we have a  full rundown of what you need to do and which reward you should pick right here.
Miracle In Maharaja (Substory #23)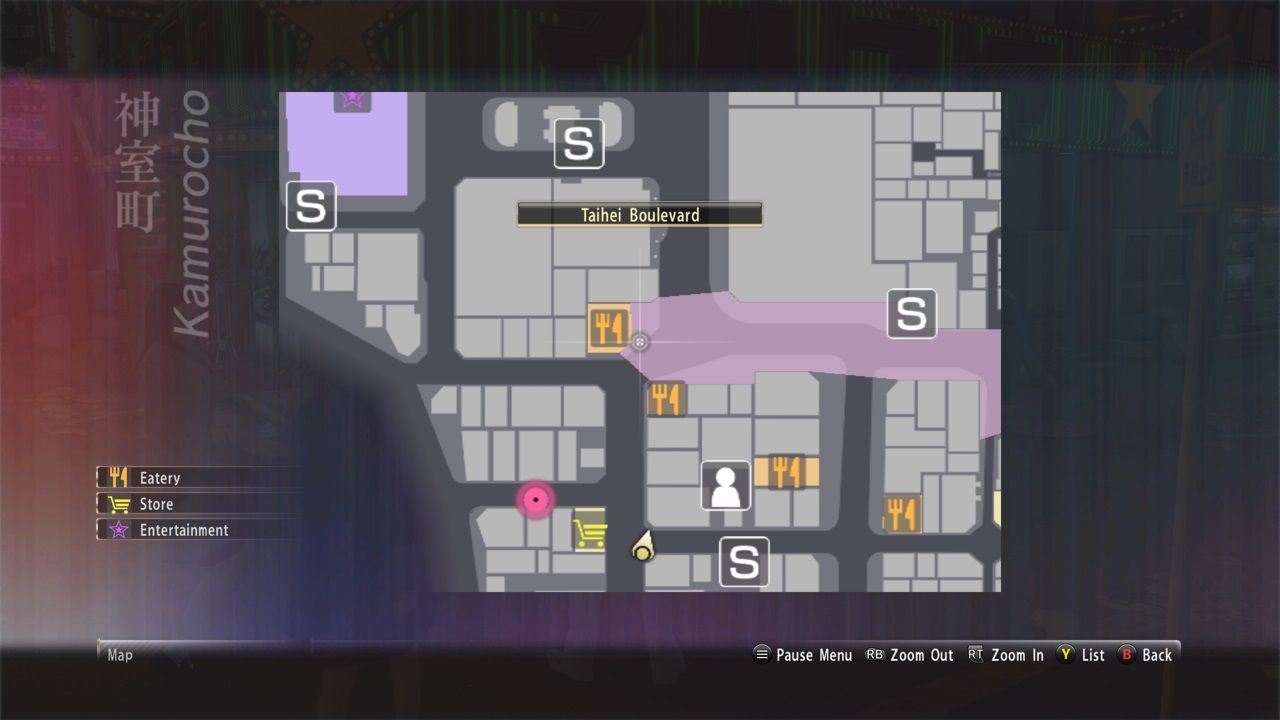 This substory is available from Chaper Five onwards can be initiated by walking towards Akaushimaru beef bowl restaurant on Tenkaichi Street (as shown above).
You must have already completed "Miracle on Tenkaichi Street" (Substory #12) in order for this one to appear. You must also have progressed through the storyline enough to have unlocked the Real Estate Royalty minigame in order to complete it.
When you head back to the beef bowl restaurant, the same two guys as in Substory #12 will be back again talking about how Miracle is back in Kamurocho and is apparently in the Maharaja disco club. Maharaja is located in the below location.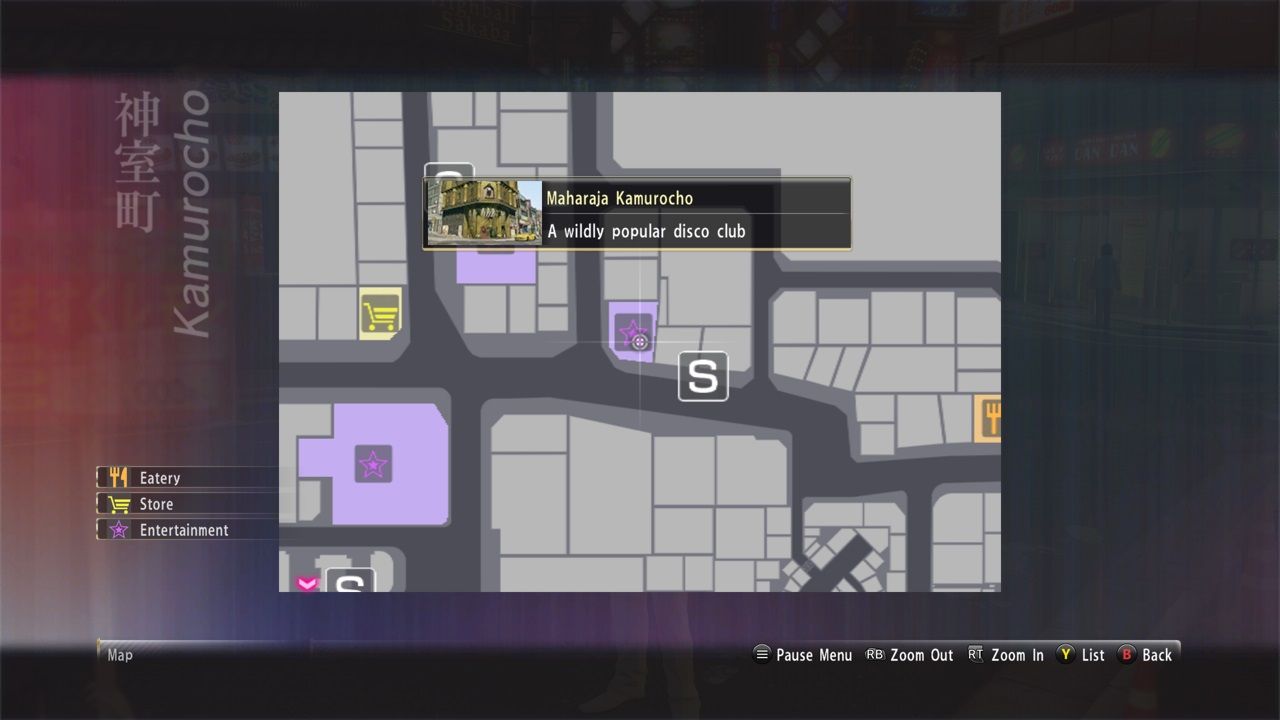 On your approach to Maharaja, you will be stopped by a large foreign man. If he is not there, it is because you have not progressed the storyline enough through Chapter Five — you must have Real Estate Royalty unlocked in order to progress.
You must defeat the guy outside the club before you'll be allowed inside to see Miracle. Once inside, Miracle will challenge you to a dance battle, which is seemingly impossible to win. After the dance-off, Miracle will once again offer you the choice of a black box or a white box as your reward.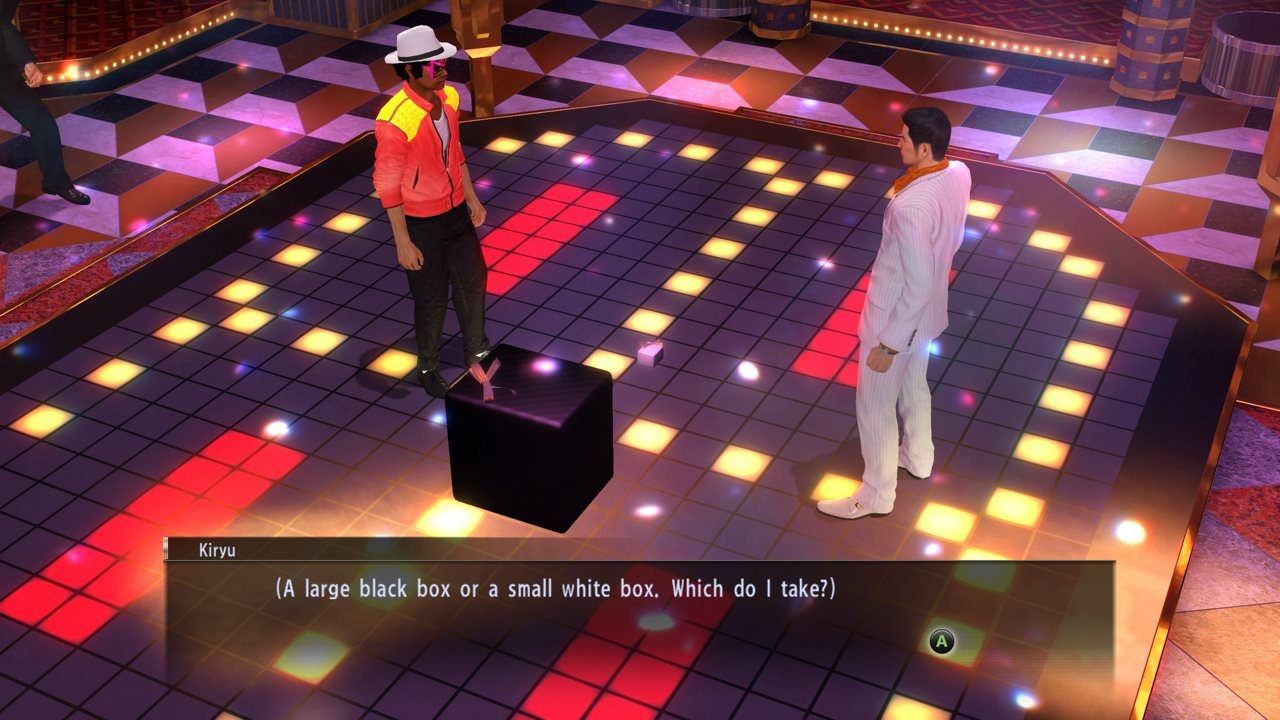 The black box contains an Encounter Finder, which helps you to find battles on the streets of Kamurocho, while the white box contains a Tour T-shirt, which gives some small stat increases. The Tour T-Shirt is a super common item, so we recommend you grab that black box.
Source: Read Full Article