Xbox's Games With Gold For July Includes Planet Alpha
Xbox has announced which four games will be available to Games with Gold subscribers this July.
While everyone has been talking about Game Pass and Xbox's efforts to keep making it the best deal in gaming right now and forever, Games with Gold offers up a lesser but still pretty sweet deal. Access to a handful of different games each month for a much lower fee. Sure, you can't keep them forever unless you pay for them after the fact, but free games are free games.
Today Xbox has revealed which four games will be available to Games with Gold subscribers this July. Planet Alpha will be available all month long, while Rock of Ages 3: Make & Break will enter the fray on July 16 and return to full price a month later on August 15.
RELATED: Judgment Might Be The Next Yakuza Title Coming To Xbox Game Pass
Xbox will also continue to show off its dedication to backward compatibility by making Conker: Live & Reloaded available through Games with Gold for the first half of July, and then Xbox 360's Midway Arcade Origins for the second half. You'll be saving yourself $80 if you play all four games over the course of July, and should you want to keep playing them after the fact, they will all be available to buy in the Xbox store.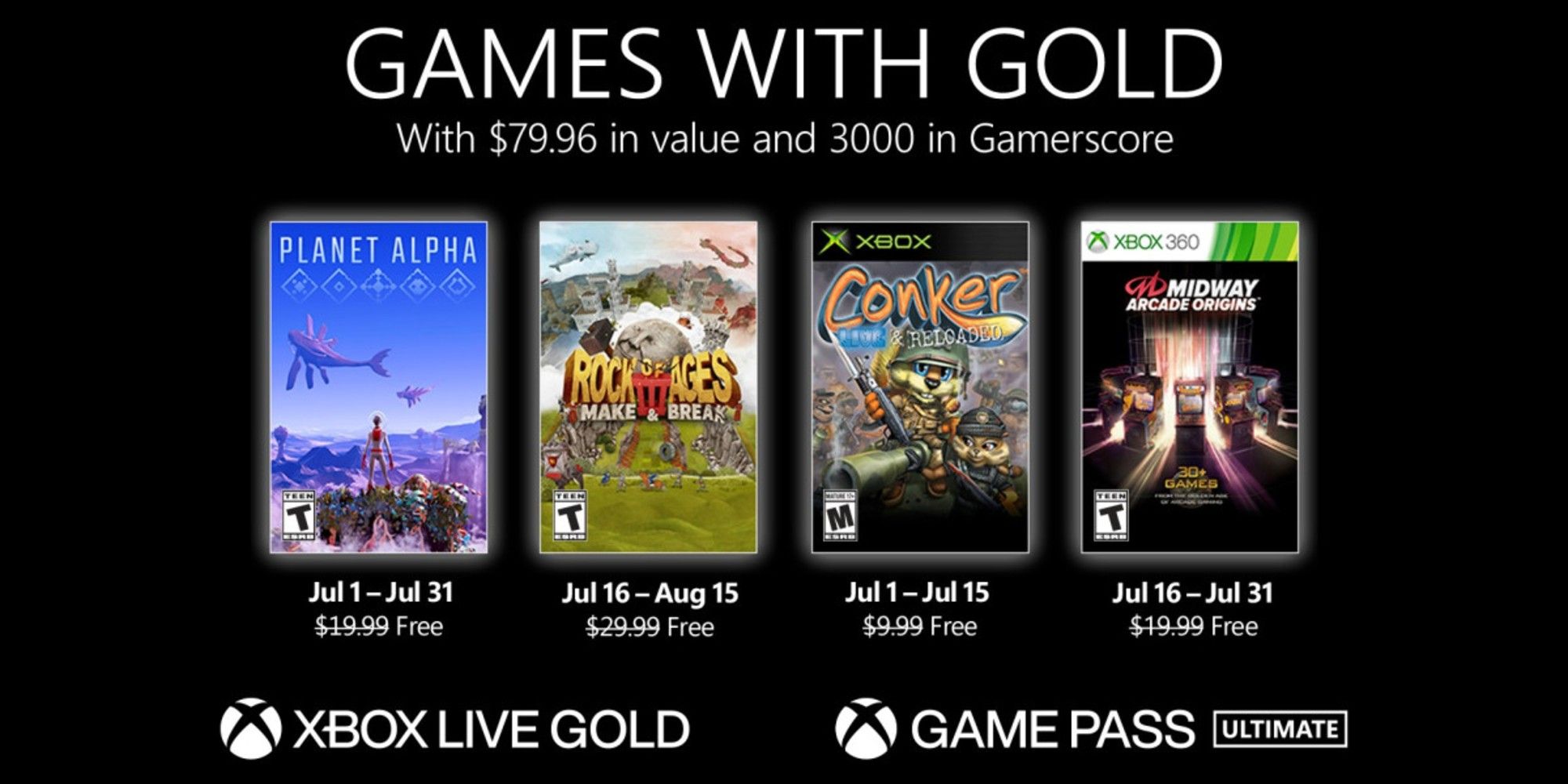 All four games will be available from the dates above to Games with Gold subscribers, and also if you have a Game Pass Ultimate subscription. You'll also be able to enjoy the games on more devices than ever before following Xbox's cloud expansion to kick off this week. Anyone with Game Pass and the hardware to make it happen can now play Xbox games on Windows and Apple devices, and yes that does include your iPhone.
Xbox continues to step to PlayStation during this still young generation by hammering home that it is incredibly serious about Game Pass and giving its fans as good a deal as possible. While PlayStation gives away games to PS Plus subscribers for free every month and also grants PS5 owners with a PSN subscription access to its PS Plus Collection, it still has no answer to Game Pass.
NEXT: Pokemon Go's All-New Element Cup Has Begun And It Has A Very Strict Ruleset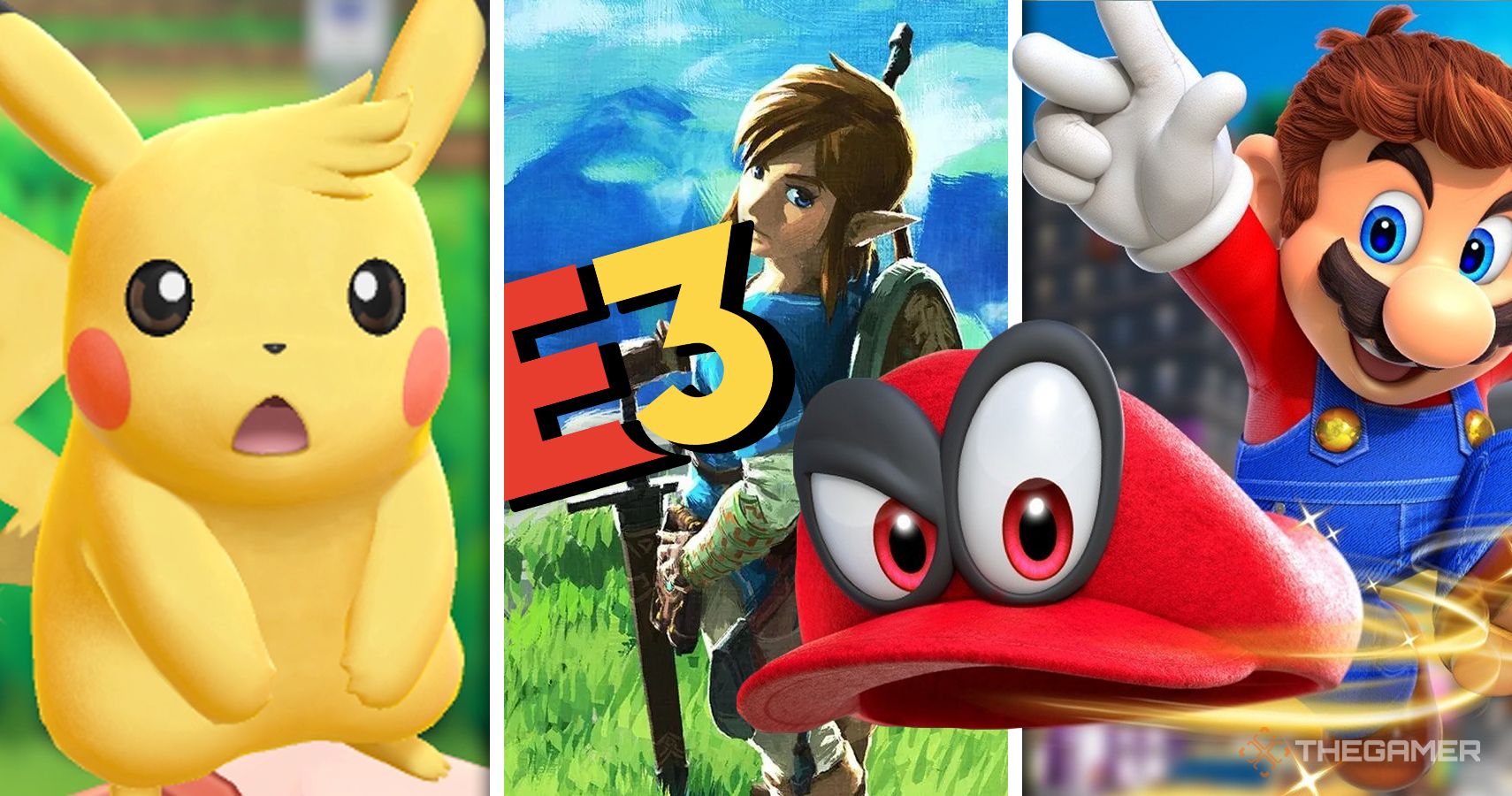 Nintendo put on the best show of E3 2021 by a long shot, but aside from Breath of the Wild 2 and Metroid, it didn't even show its whole hand.
Game News
Games With Gold
Xbox
Josh has been gaming for as long as he can remember. That love began with a mild childhood addiction to the Sega Genesis, or Mega Drive since he lives in the UK. Back then, Sonic 2 quickly became his favorite game and as you might have guessed from his picture, the franchise has remained close to his heart ever since. Nowadays, he splits his time between his PS4 and his Switch and spends far too much time playing Fortnite. If you're a fan of gaming, wrestling, and soccer, give him a follow on Twitter @BristolBeadz.
Source: Read Full Article