World Of Warcraft Introduces The Great Push, Its First Competitive Dungeon Tournament Of 2021
Blizzard has revealed details about The Great Push, the first one-off tournament of 2021 for World of Warcraft taking place May 28-30. This looks to bring a new type of competitive dungeon running that stands apart from what you might expect to see during the Mythic Dungeon International (MDI) events.
Unlike the MDI, which focuses on racing to defeat a dungeon faster than an opposing team, The Great Push will instead have teams push keys up as high as they are able. Any team of five players can sign up for the opportunity to compete and lay claim to a piece of the $20,000 prize.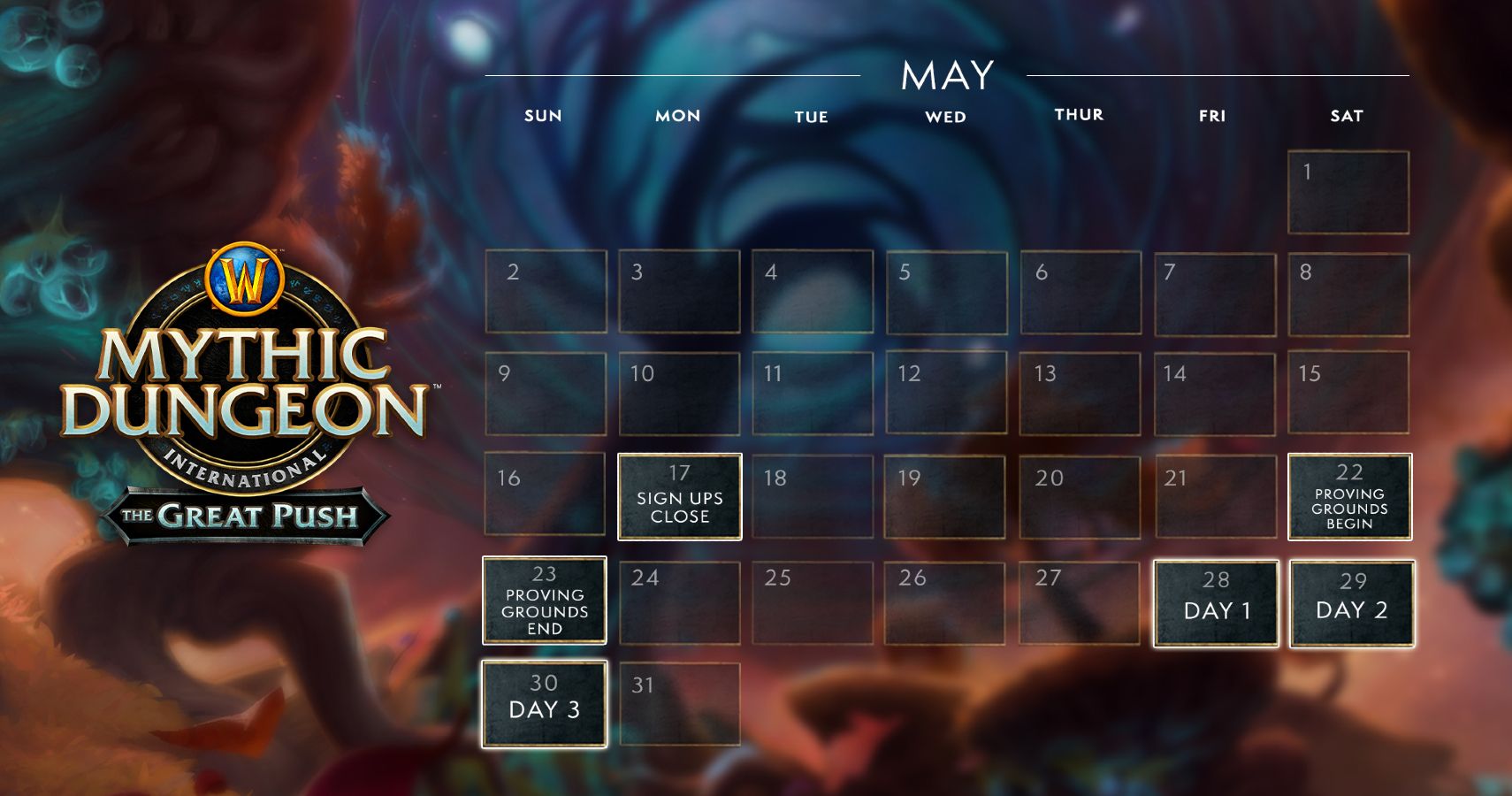 While The Great Push will begin on May 28, there is an initial qualifier phase to get through on May 22-23, known as the Proving Grounds. There, each team will have two dungeon keystone combinations, and they will similarly push to the highest possible level on their tournament realm. When the dust settles, only the top six teams in the Proving Grounds will earn a shot at taking the top prize in the main tournament. There, they will compete across several different Shadowlands Dungeons with the same goal of maximizing their keystones.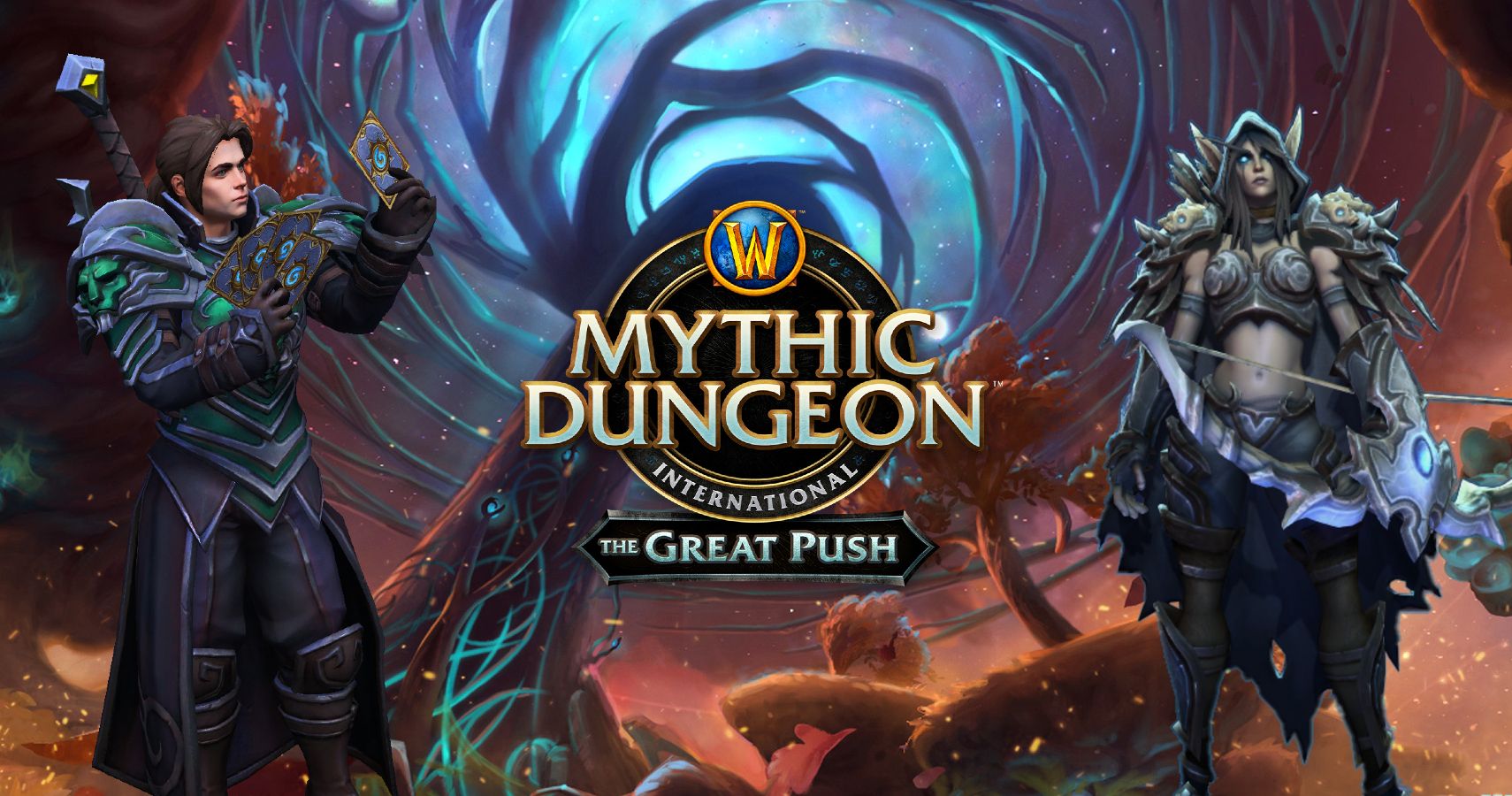 If you have ever wanted to see top-performing dungeon running teams in World of Warcraft, this is by far on the best ways of doing so. While the official channels on both YouTube and Twitch will show a global perspective of the action with casters narrating the major plays, each player will also be able to stream their perspective. This means that you can watch how certain roles progress at high levels of play, so if you want to become better at the role of tank, healer, or dps, this is a great way to pick up some new tips.
At the same time, the lack of entry barrier means that literally any group can sign up. Even if you do not think you have what it takes to be among the best in the world, this is a great way for a group of friends to challenge themselves with something new. Grab some guildies and sign up because you have nothing to lose.
Before The Great Push takes place, you will have the opportunity to see the MDI Global Finals from April 23-25, with teams fighting for a slice of a $300,000 prize pool. The competition looks fierce and is shaping up to be some of the best World of Warcraft competition in a while.
NEXT: Hearthstone's Classic Format And Deck Archetype Guide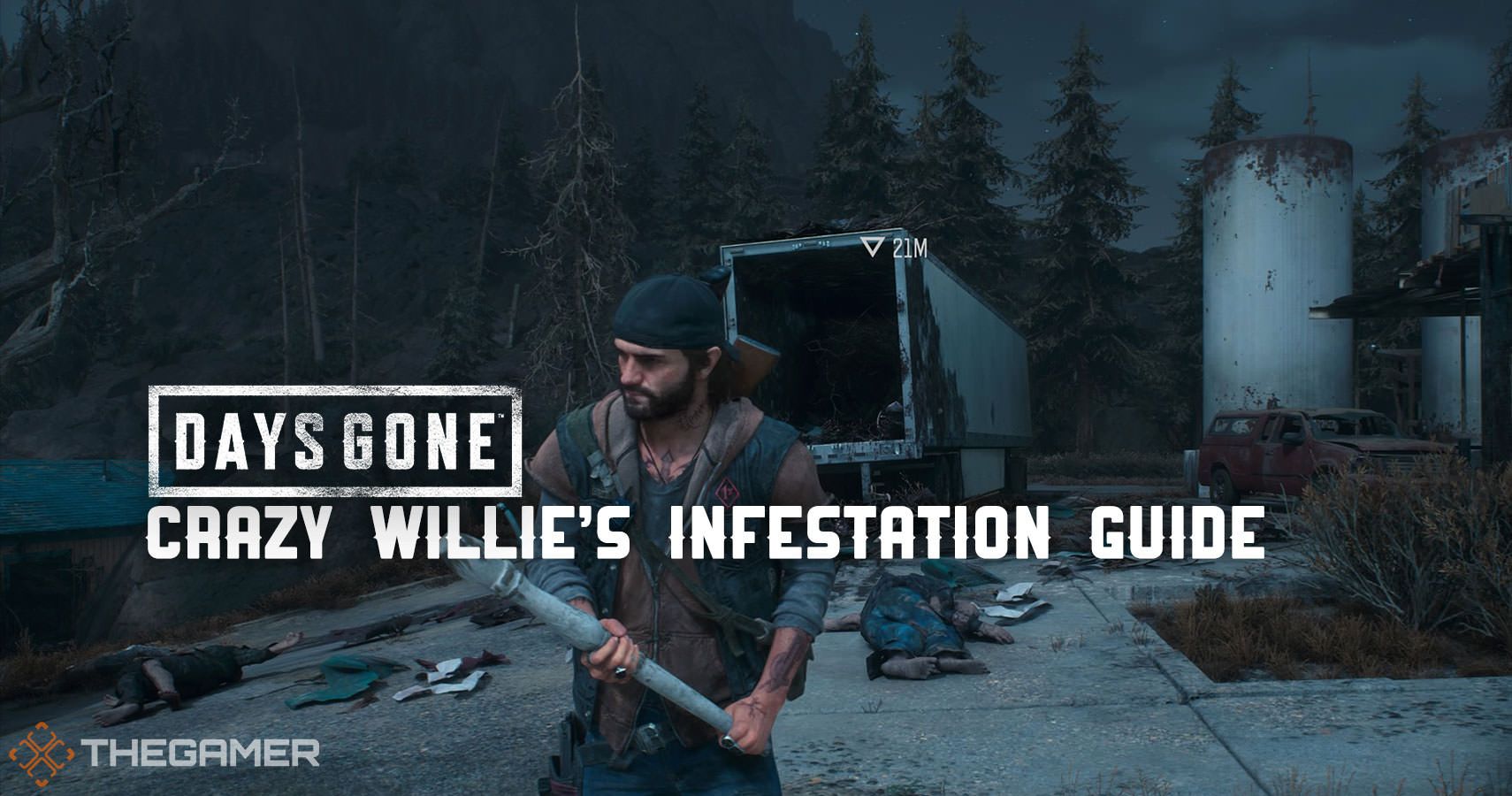 Game News
Esports News
World of Warcraft
Blizzard
The Fantastic, Science-Fiction, and Horror are Patricio's go-to genres for literature, film, and gaming. Dead by Daylight is his daily bread and butter as he writes for TheGamer. He teaches Spanish at McGill by day and writes next to his Staffy x Boxer rescue from the SPCA by night.
Patricio graduated from the University of Alberta in 2006, 2012, and will have one more degree in hand by 2020. Innovation in game development, the economics of making games profitable, and the downward, decadent spiral of former great gaming companies fuels his soul to write daily. Will Blizzard Entertainment do something controversial often enough to keep this reference relevant? Patrick certainly believes they will.
Source: Read Full Article