Video Game Preservation Museum Closes, Announces Fundraising Campaign To Find A New Home
The Museum of Art and Digital Entertainment (MADE), also known as the Video Game Preservation Museum, recently announced the closing of its museum headquarters in Oakland, CA, due to the ongoing COVID-19 pandemic. In response to its closing, MADE staff have launched a fundraising campaign with a $2 million dollar goal in order to find a new and hopefully permanent home.
A press release for the closing announcement states all the museum's "collection of over 12,000 video games, home consoles, and memorabilia" has been moved into temporary storage while MADE staff make plans "to raise funds for, plan, and design" a new museum home. The plan is scheduled to progress over the next two years to 2022, with the museum's items remaining in storage until a new place is ready. Even with the museum in storage, MADE staff will continue to their work of showcasing art and digital entertainment by conducting "a variety of programming, including home rentals, partnerships with local libraries, and online exhibitions and classes."
The fundraising campaign to Help Save The MADE is being hosted on the museum's website, which is also currently being revamped. MADE hopes to raise "between $500,000 and $2 million for the museum's next, hopefully permanent, location", and are hoping your donations to this 501c3 non-profit museum help it to re-establish and re-open on schedule. Along with the fundraising campaign, MADE is also actively seeking to connect with corporate sponsors and video game studios to help speed up the new home process.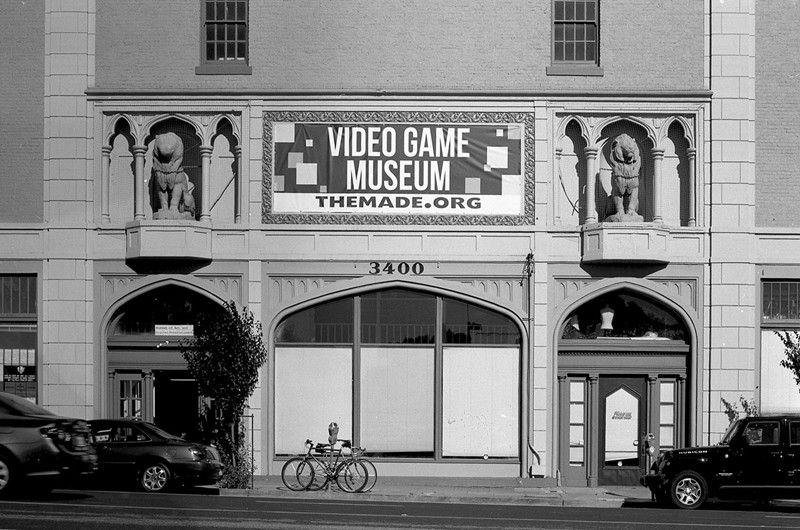 The museum's doors physically closed earlier this year in March, but since then, MADE staff have been able to keep enough operational activity going via classes, hackathons, and NeoHabitat meetings to help pay the rent. However, unlike traditional museums, a full 80% of MADE's income was derived solely through admission fees paid by visitors to the museum. Sadly and as expected, that just wasn't a positive situation with long-term power.
"As the MADE has, up to now, been funded almost entirely through admission and memberships, it has been a blow to us to have to shut down for such an extended period," said museum founder Alex Handy in a letter to current members. "We will absolutely return to normal operations, somewhere, sometime, but for now, we must batten down the hatches."
Famed video game documentary company Noclip filmed and posted a short video on the museum's closing to help draw attention to the fundraising campaign. Click over to Noclip's YouTube channel to watch The Final Tour of Oakland's Video Game Museum & How We Can Save It.
"Details on donations and the moving process can be found on the museum's website at https://themade.org/donate/."
Source: Read Full Article