Turtle Beach Recon 70 – Great Value Approved By Dr DisRespect
As a company that focuses exclusively on gaming headsets, Turtle Beach does a fantastic job of creating high-quality products at a range of price points. Today we are unboxing and testing the Recon 70, the preferred wired gaming headset brand of Dr DisRespect in his daily Twitch streams that is reasonably priced and offers great value for an entry-level product.
A Great Entry Level Price
Priced at $39.95 USD, the Recon 70 immediately appears to be a great choice for gamers who may only be starting to experience online gaming. The headset uses a 3.5mm jack, making it ideal for use with the Xbox One, PlayStation 4, Nintendo Switch, PC, and mobile phones.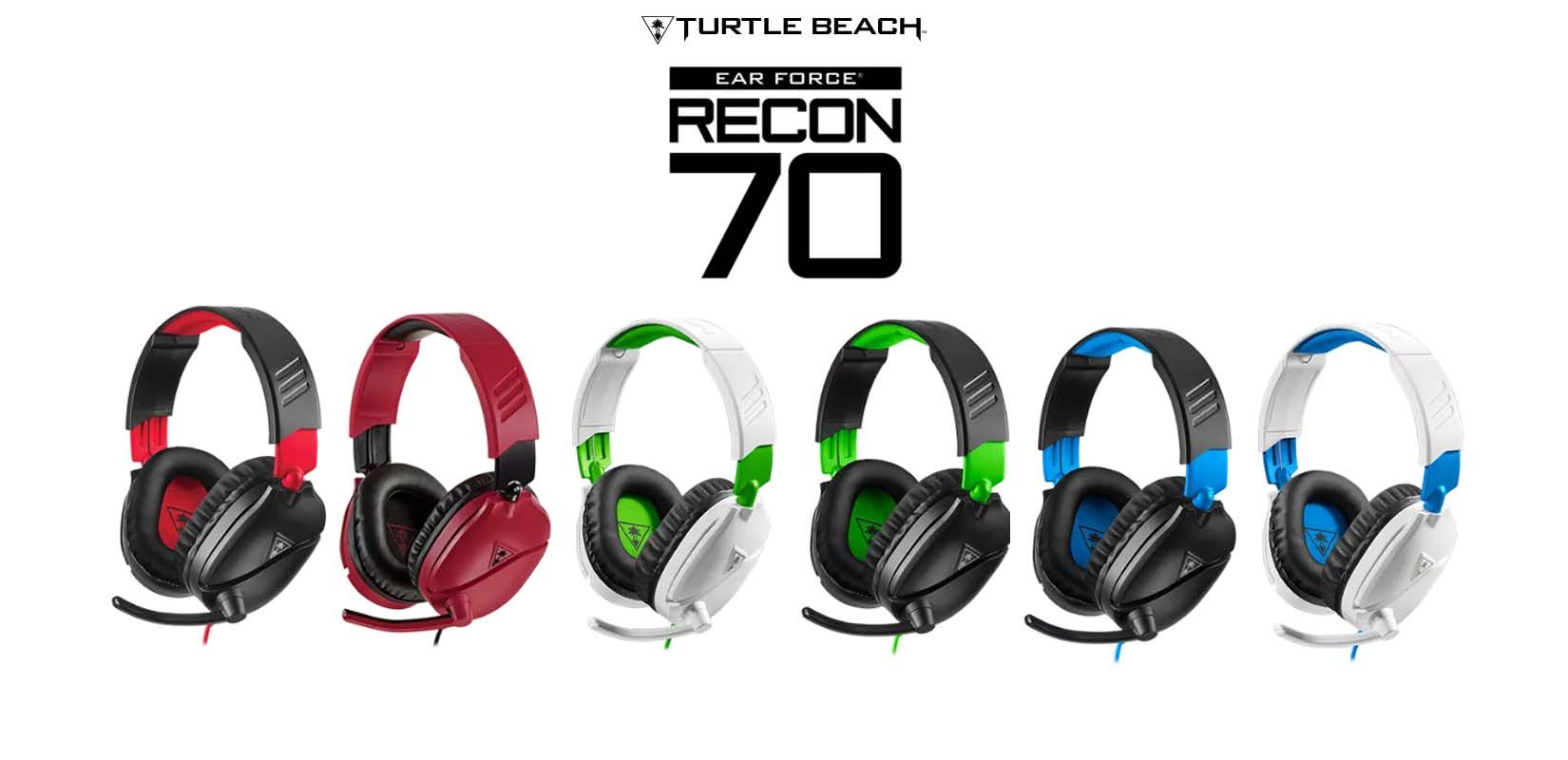 What Lies Within
Users can expect to find the headset providing a speaker frequency response of 20Hz – 20kHz, with the individual speaker sizes at 40mm with Neodymium Magnets. The onboard controls are simplistic and to the point, with a master volume wheel and microphone mute connected to the earcup.
Deceptively Comfortable Cushioning For The Ears
The first thing that one notices when handling the Recon 70 is its lightweight feel. While the headset feels large and sturdy, its lack of weight makes for a comfortable experience. This reviewer used the headset in a series of bursts while working and playing games on the PC.
Over short bursts, around two hours in length at a time, the headset felt solid and lightweight. We did not test for longer periods of time, but to be honest, sitting for more than two hours without taking a break to walk around and stretch is not going to be comfortable or healthy for anyone in the long term anyway.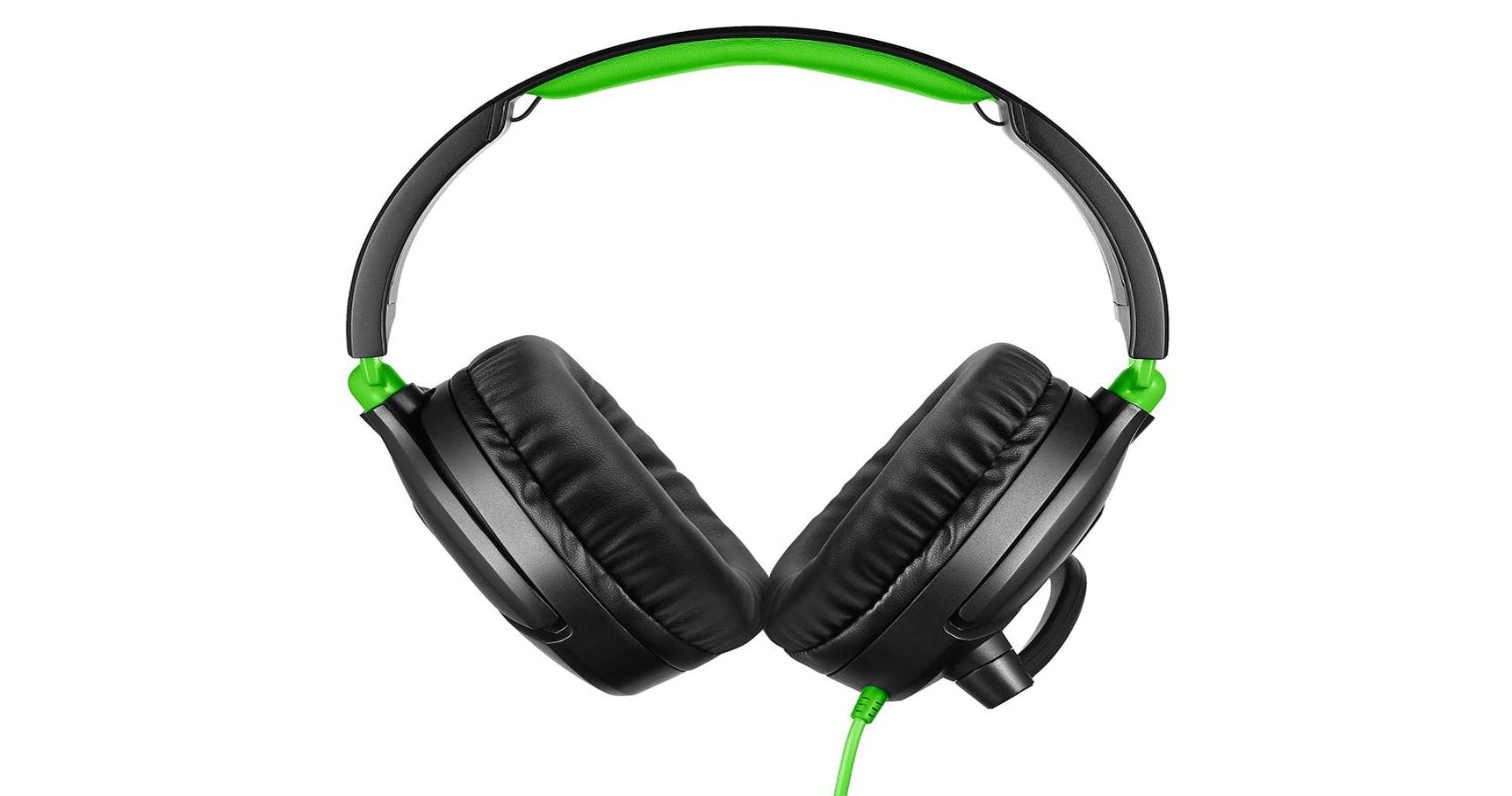 When first unboxing the Recon 70, my initial concern was that the cushioning for the ears was going to be insufficient. However, this did not turn out to be the case at all. As mentioned, the lightweight already makes the headset comfortable to wear, and the headband material, consisting of synthetic leather with foam cushioning, combines to keep everything in place and out of the way.
Overall, the decision to keep the headset light has paid off. While other headsets attempt to fool consumers by adding in weights to give a product a feeling of heft, Beats by Dre is most often guilty of this, the Recon 70 embraces feels great in its simplicity.
The Flip-Down Microphone Is Ready To Go
Like many modern headsets, the flip-down mic is installed on the left earcup, which is also where the cabling leads. When using the microphone, the sound is pleasantly surprising. At its low price point, the microphone felt as good as headsets that cost three or four times as much money with little noticeable difference in sound quality when speaking.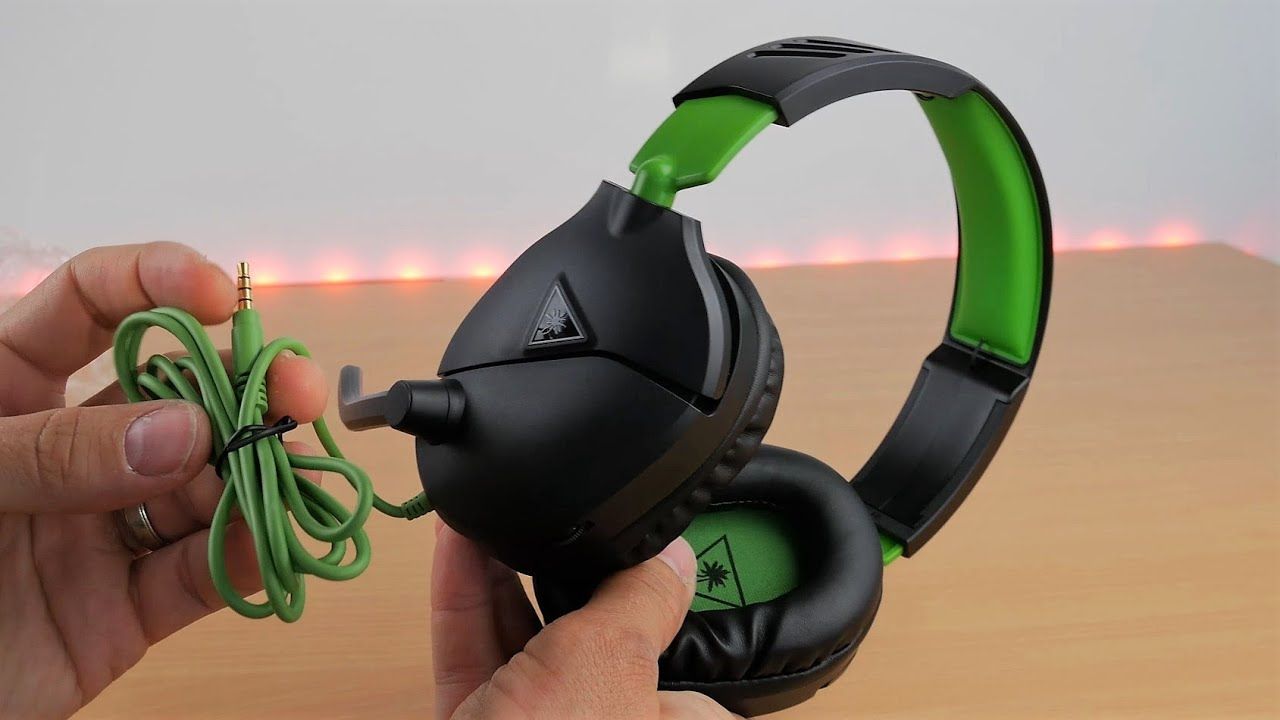 Sound Quality Is Great, But Not Perfect
With regards to sounds in-game and for music, the Recon 70 does a decent job, but nothing remarkable. At its relatively low price point, the Recon 70 is ideal for gamers, but not audiophiles. No one should expect perfect sound for music, nor should these headphones be compared to a $500 Sennheiser HD 660 S High-Resolution Audiophile Headphone.
However, at its low price point, the Recon 70 will absolutely let players hear everything they need in a Battle Royale game like Fortnite or PUBG, or even the soft approach of the killer's heartbeat in Dead by Daylight. For these types of action games where sound is important to outplaying opponents, particularly in registering direction, the Recon 70 does a great job.
With that said, there is a slight difference to be felt between those types of action games and something more atmospheric that requires a richer feel through surround sound. We dove into GRID Autosport on the Nintendo Switch, which does a great job of incorporating the feel and sound of a racetrack. With the Recon 70, the sound was perfectly serviceable but ultimately felt a little flat, as though too many distinct environmental sounds were blending unnaturally. Readers should keep in mind that in the end, this is a minor complaint and for the price of the headset, should be expected and overlooked.
A Great Entry-Level Headset
Today more than ever, the expression "You get what you pay for" applies to consumer products, but the Recon 70 surprises us by going above and beyond. At its entry-level price point, the Recon 70 over-delivers on build quality, overall sturdiness, and sounds great in most video games.
For the price, we are hard-pressed to think of any other headsets that match up in the same way, and the product excels in providing outstanding value for the cost. It is no wonder that Dr DisRespect favors this headset as well. The simplistic design and great value seem to line up exactly with the Twitch personality.
Turtle Beach provided TheGamer with a Recon 70 headset for this review. Readers can click here to check out the variety of colors available.
Source: Read Full Article