Tom Holland Has An Impressive Watch Collection
One of the perks of being an in-demand film star is having a pay slip that supports expensive taste. The multi-talented Spider-Man star Tom Holland not only has a charming personality, but he has a slick style to match – including his eye-widening watch collection.
Highlighted by the magazine British GQ, Holland seems to have a versatile watch for every occasion and he's not afraid to fork out the big bucks. Ranging from Cartier to Piaget, Holland has an eye for detail and is particularly drawn to timepieces that can be worn casually as well as for smarter occasions. The 24-year-old actor is not shy to wear big names, but his expensive accessories certainly beef up his outfits.
Holland showcased his Piaget Altiplano Skeleton watch at the 90th Academy Awards in 2018, which was the perfect match for a fine tailored suit. Known as one of the world's thinnest watches – measuring in at 2.4mm thick – the Skeleton is a perfect accompaniment to Holland's small frame and its monochrome palette sits well with all colors. The actor is also known to have a love for Cartier – a passion shared with co-star Jake Gyllenhaal – and frequently sports his Cartier Santos 100 with the black leather strap. It was reported that Holland has called the watch a "chameleon" before, recognizing its ability to work well with casualwear as well as something smarter.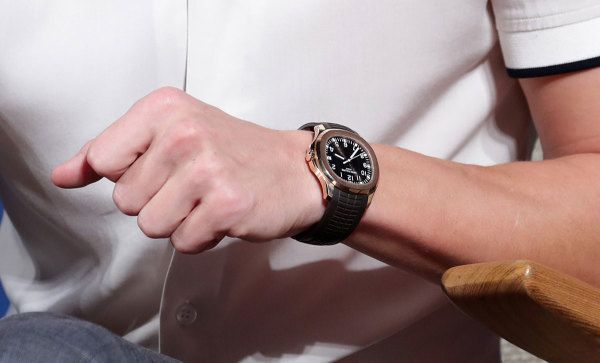 Another of Holland's favorite timepieces is his Patek Philippe Aquanaut, which he calls his "daily beater." The rose gold watch with a satin finish is also an all-around piece, perfect for casual lunches as well as a more high profile event. Holland's daily beater is selling for approximately $30,000, which the actor wore during a Fan Fest event in Seoul for Spider-Man: Far From Home. Peter Parker may not be the stylish kind (probably investing his money in cameras) but Holland is approaching style icon fame.
Hanging up his Spidey suit temporarily, Holland recently appeared in Quantic Dream's Detroit: Become Human. Holland was the latest victim of deepfake technology, as he became the new Connor in-game – despite the façade wearing off around the edges at points. The creator featured Holland in a few episodes – playing as a RK800 android of CyberLife corporation – and fans of the game were convinced that he made a decent alternative.
Source: Read Full Article