The New Pharah Skin Is The Mommy Vibe We Need For These Trying Times
This new Pharah skin is here to protect you in her motherly embrace during these terrifying times.
We get it–it's crazy out there. There's coronavirus around like some unseen stalker, causing the whole world to shut down. Sports leagues were cancelled, events are cancelled, and even the Overwatch League is cancelled until after April. Then there's climate change, recession fears, and a literal freakin' plague of locusts terrorizing the Middle East and Africa. It feels like the end of the world.
But that's okay. Aviator Pharah is here to save the day.
The newly released skin for Overwatch's Archives event has some pretty distinct Air Force Mom vibes going on. First, there's the aviator glasses, then there's the leather jacket, jeans, and dog tags ensemble. Throw in a few strategy leather knee and elbow pads, and this skin makes Pharah look like she can take down enemy MiGs by the dozen and still be home to cook dinner for the kids.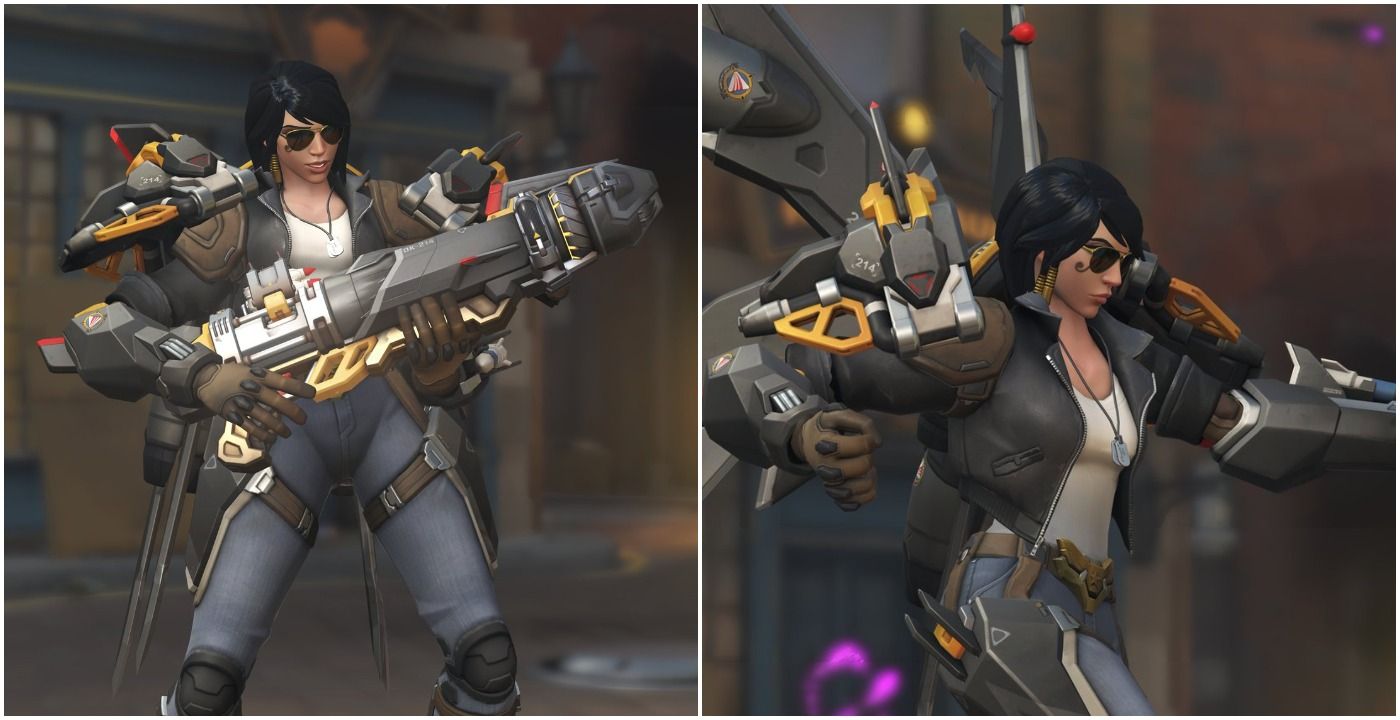 Aviator Pharah is sure to be popular, but as a Legendary skin, she doesn't come cheap. She'll set you back 3,000 coins from the Hero Gallery during the Overwatch Archives event, which runs from now until April 2. She's also available in Overwatch Loot Boxes, but after the event, you probably won't see her again until Overwatch Anniversary time.
A shame, as we can really use her presence in all our lives right about now.
For those unaware, Overwatch Archives is the new event that puts players in story-driven co-op missions taken from Overwatch's past. Doing these missions will give you Archive Loot Boxes that contain skins, highlight intros, emotes, and sprays that are unique to the event. Plus you get to relive Overwatch's glory days, which is pretty cool.
There are also weekly challenge missions that have new modifiers for added difficulty, and weekly challenges in Quick Play, Competitive, and Arcade for some unique rewards. This week is all Symmetra-themed gear, with a Holi Symmetra Player Icon, Holi Spray, and Holi Symmetra Epic Skin celebrating the recently concluded Indian Holi event, which celebrates the arrival of spring by throwing colored water at everyone.
Besides the new Aviator Pharah skin, there are also new skins for Junkrat, Road Hog, Zarya, Ana, Mei, Symmetra, and Torbjorn. Play now until April 2 to earn your gear.
Source: Blizzard
Source: Read Full Article