Straylight Preview: Space Spider-Man
Ask any person who plays VR, and it's hard to imagine that they'll say they don't have any sort of desire to play as Spider-Man, swinging through the buildings of New York City in an immersive VR experience. This is a possibility, of course, thanks to the release of Spider-Man: Far From Home Virtual Reality Experience, which was released in 2019, or even the recently-released Swarm, an arcade-style grapple shooter along the same vein as everybody's favorite web-slinger.
Adding its name to the list of Spider-Man-style titles is Straylight, from developer and publisher Dr BLoC. Straylight is a VR platforming experience that has you swinging and flying through the vastness of outer space. The game is currently in Steam Early Access, but already shows plenty of promise as both a fun platforming game, as well as an incredibly immersive experience in VR.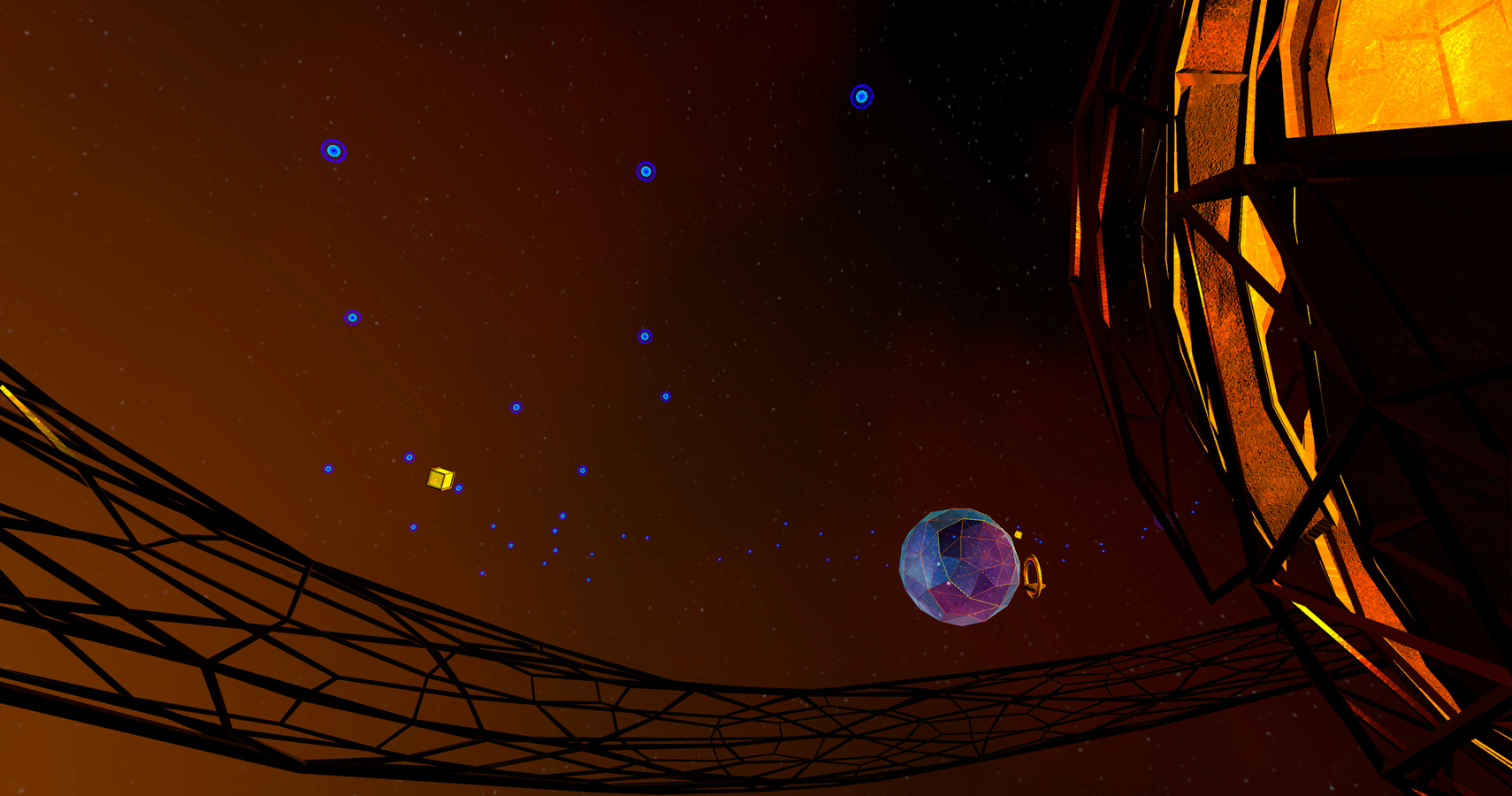 In Straylight, you're tasked with getting from point A to point B using your controllers to shoot beams of light that latch onto the blue stars that make up each level's "track." Once connected, you'll swing accordingly depending on your angle and speed. Pull (or swirl) the controller, and you'll increase your speed pretty significantly, which could be good or bad depending on your path to the finish line. Although the premise of the game is simple, the gameplay is anything but.
Easy to learn, but difficult to master, Straylight provides an exceptional challenge for those looking for one on a VR platform. Levels increase in difficulty as you progress through the game, with deadly moving obstacles needing to be avoided and star tracks becoming a lot more complex. You're not able to just connect to any blue star, either. Stars light up when you're close enough to latch onto them. Fling yourself too far too fast, and you'll overshoot the cluster of stars and fall into the void of space. And what a fall it is.
It takes a good five seconds (at least) to fall far enough that you restart from your last checkpoint. At first, this feels like a bit of a slog, that is until you hit the later levels. You see, falling that far could actually end up benefiting you if you're able to cross part of the track on the levels that have you ascending a spiral sort of track. You likely won't be grasping for a lower track if your aim is to complete the level as quickly as possible (a timer is viewable on the tool that shoots the light beam), but the option to do so is a great feature to have on the less linear levels later in the game.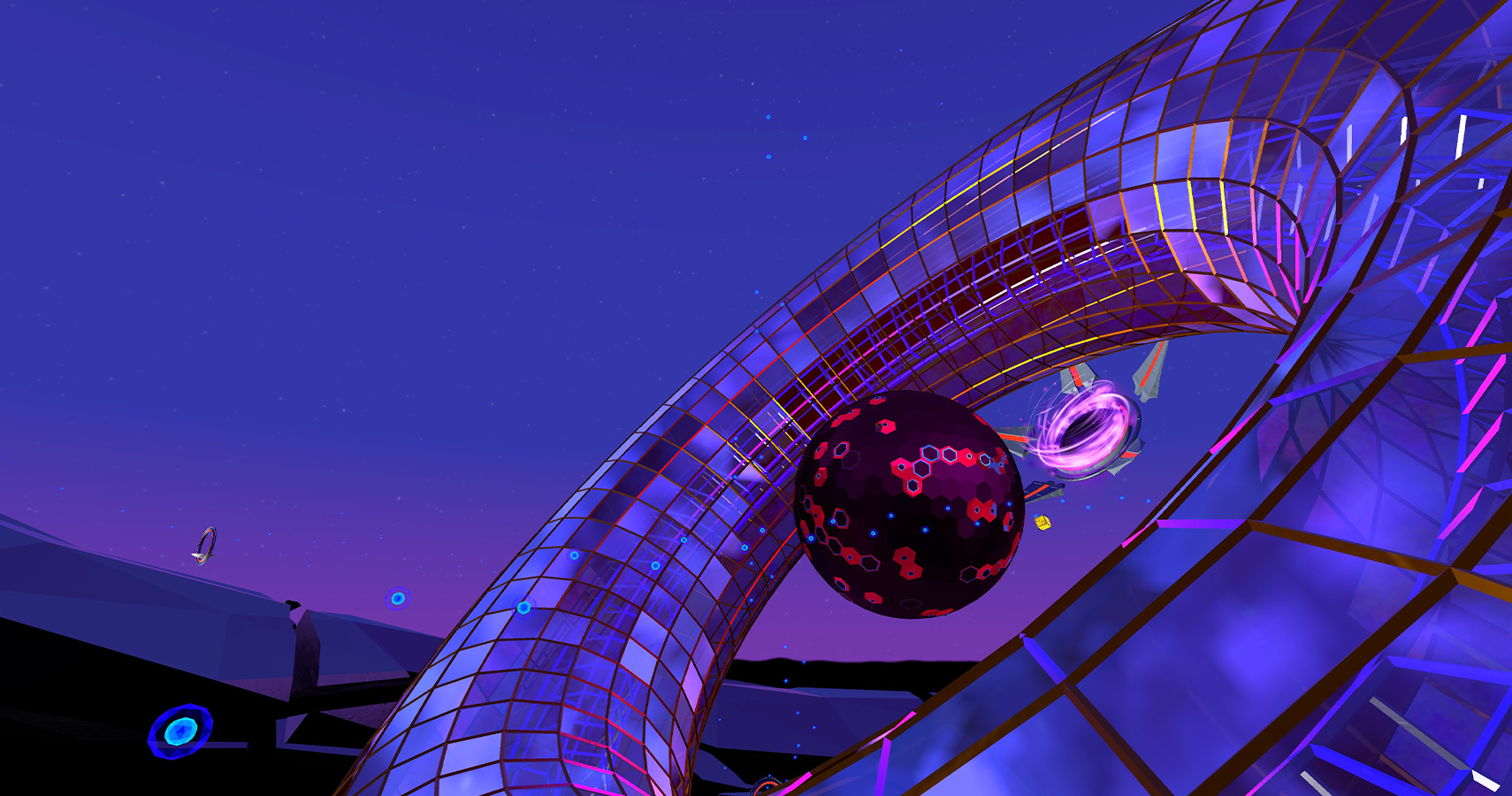 Movement in Straylight feels pretty great. Swinging from star to star is especially satisfying after successfully stringing together a few perfectly timed latches. This is especially true in the game's Zen game mode, which allows you to play without the fear of dying from touching any of the deadly objects. I wish there was a way to feel the latch and swing a bit more, but I imagine that feature is mostly just a limitation of the technology. A weighted feeling in the controllers would definitely add to the immersive experience, but Straylight already does well in that regard. There were more than a few times where I genuinely thought I was falling, one time almost toppling over my desk entirely.
Straylight is one of the first VR games that I've played where I'm not standing stationary in the game itself. The free roam movement looks and feels great, but I did find myself getting a tinge of motion sickness after a while. I'm good for about 20-minutes of playtime before it hits, which is generally enough to play through a level or two (depending on the difficulty of the level). I think I just need to get my sea legs (space legs?) beneath me and get used to moving at top-end speeds in a virtual setting. I've never experienced a free movement type of VR title, but Straylight is pretty much exactly how I have always imagined it to be.
If you've played Spider-Man: Far From Home Virtual Reality Experience, you'll have a pretty good idea of what you're getting into in Straylight. That said, the pace of Straylight far exceeds that of Far From Home, making it a much more intense and precise experience. As of now, the game is slated to remain in Early Access for anywhere from three to six months as the developer polishes up the game and wraps up its "ending." If the early version of Straylight is this good, I can't wait to get my light beams on the final version.
A PC copy of Straylight was provided to TheGamer for this preview. Straylight is currently available on Steam Early Access, with a free demo available and compatible with Valve Index, HTC Vive, Oculus, and Windows Mixed Reality headsets.
Next: Marvel United: X-Men Brings The Apocalypse To Kickstarter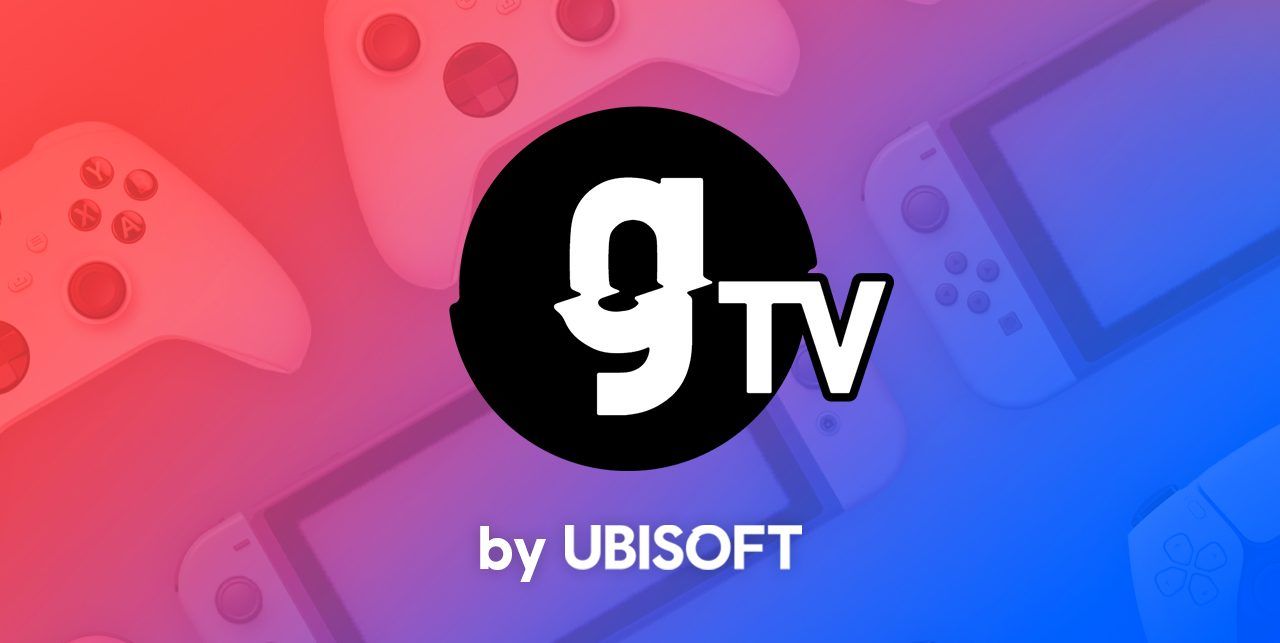 Game Previews
vr
Indie Games
Sam has been writing for TheGamer since early 2018, earning the role as the Lead Features & Review Editor in 2019. The Denver, Colorado-native's knack for writing has been a life-long endeavor. His time spent in corporate positions has helped shape the professional element of his creative writing passion and skills. Beyond writing, Sam is a lover of all things food and video games, which – especially on weekends – are generally mutually exclusive, as he streams his gameplay on Twitch (as well as TheGamer's Facebook page) under the self-proclaimed, though well-deserved moniker of ChipotleSam. (Seriously…just ask him about his Chipotle burrito tattoo). You can find Sam on Twitter, Instagram, and Facebook as @RealChipotleSam.
Source: Read Full Article