Spellbreak's Chapter System Is More Than Just A Battle Pass
Spellbreak's Design Director, Jesse Kurlancheek, has given us our first detailed look at the upcoming Chapter System. In a post to Reddit, Kurlancheek explains how Chapters will build on the world of Spellbreak and offer players more than a "simple Battle Pass."
Chapters are going to be the primary way in which new content makes its way into the world of Spellbreak. These will be released on a regular basis and will "combine new quest content with an evolving story, delivered every week, along with a series of long-term rewards." The team is hoping to launch a new Chapter every 12 weeks.
Each Chapter will offer you exclusive new rewards for increasing your Reputation. Completing daily quests or Chapter Quests will slowly increase your Reputation rank. It sounds similar to how a Battle Pass works – each level of the Battle Pass (or Reputation System) nets you cool new rewards such as Gold or cosmetics. However, Proletariat also wants the system to give players a way to learn more about the Hollow Lands and the world in which Spellbreak takes place.
Each Chapter will progress the story of Spellbreak, bringing with it new quests, characters, and revealing a bit of lore in the process. Navigating through the Chapter menu will let you look at current rewards, check your current Reputation level, or revisit the latest Story content.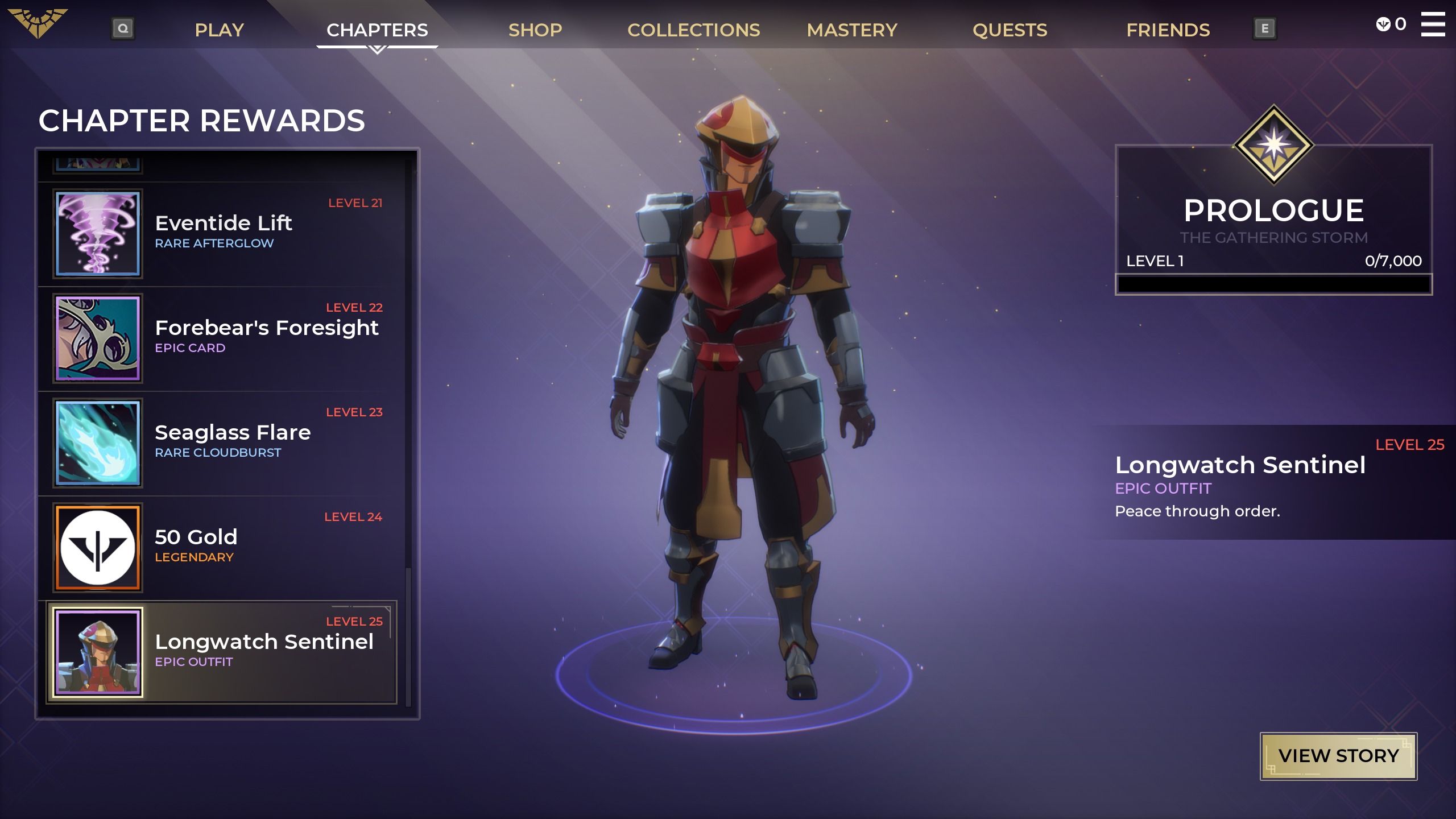 Next week, the first Chapter will become available to all Spellbreak players. Kurlancheek said that this Chapter – titled Prologue – "can be thought of as a shorter introduction to the Chapter system and what we're hoping to accomplish with it." While other Chapters will be monetized, this one will be completely free. "You'll make further acquaintance with Avira Emberdane as she introduces you to the Order of the Vowbreakers and the Hollow Lands."
Chapters are only part of the team's long-term plans for Spellbreak. We've also heard rumblings of a new Ranked playlist, as well as a 9v9 game mode that promises some intense team-based combat. In the short-term, Proletariat is teasing a unique update for Halloween – more info is expected to be released tomorrow.
Spellbreak is now available for free on PlayStation 4, Xbox One, Switch, and PC. The Prologue Chapter is scheduled to release sometime next week.
Source: Read Full Article