Resident Evil Village Mod Turns Chris Into A Giant Adult Baby
Resident Evil Village has been out for a few weeks now, but if you feel like you still haven't had enough of a good time with it there are always the many utterly pointless mods you can install for it.
Taking center stage today is modder JTeghius Kittius' feverish creations which let you literally turn Chris Redfield into a big ol' baby, or turn baby Rose into a little ol' Chris Redfield. Or both at the same time, if you really hate yourself.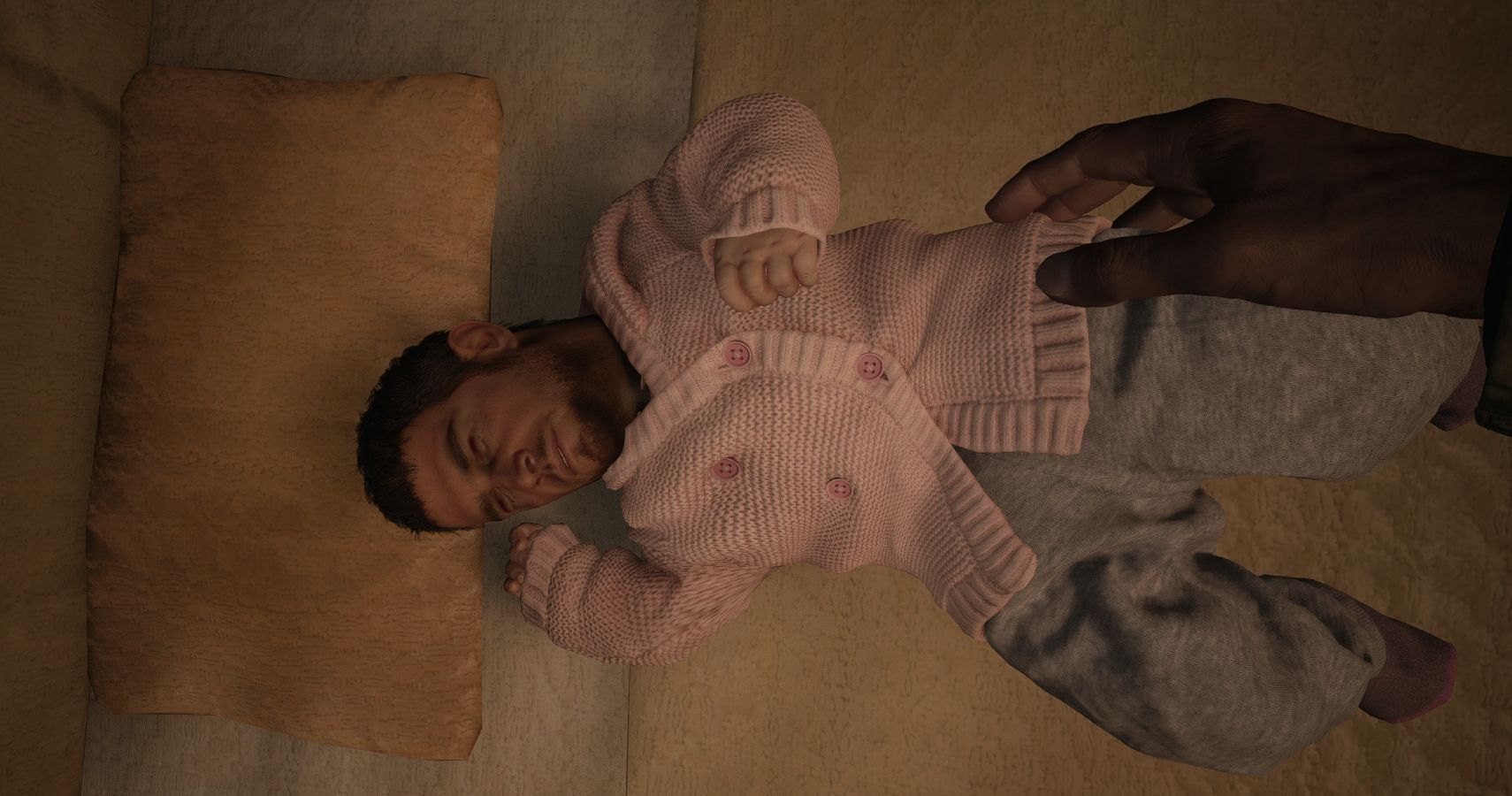 So for the sake of clarification, the first mod – called Mini Me Chris – replaces the head of Ethan Winters' infant daughter Rose with Chris' head, complete with rugged beard and full head of hair. "This was a dumb joke that popped into my head so I had to do this," explains creator JTeghius. "Some aspects may look a little weird, but it's all for the 10 second joke am I right?"
You were right, JTeghius. This mod has become such a hit amongst RE8 fans that they nagged the creator to make a reverse mod too, because of course they did. So, JTeghius' latest mod – unambiguously entitled Baby Over Chris Face – does exactly this. As with the first mod, the facial animations of the switched faces do function sufficiently well. The creator has only tested the second mod at the start of the game, though, so it's uncertain what further Babyfaced Chris nightmare fuel awaits later in the game.
The Resident Evil Village modding community has been busy over the last few weeks creating similarly ridiculous mods (for which we will be eternally grateful). Like the one that lets you swap out protagonist Ethan Winters for Lady Dimitrescu, in case you didn't have quite enough of her, or the one that replaces Lady D's face with that of Thomas the Tank Engine. If this pattern holds, you can probably expect many more eccentric creations in the near future.
Check out the Mini Me Chris and Baby Over Chris Face mods over at NexusMods.
Source: Read Full Article