Ratchet And Clank: Rift Apart – The Actors And The Other Roles They Are Known For
Ratchet and Clank recently made its long-awaited return with Ratchet and Clank: Rift Apart for the PS5. 2016's Ratchet and Clank remake was the last mainline entry, but the most recent game chronologically was 2013's Into The Nexus. It is easier to understand why the game is such a big deal after considering the eight-year gap.
Related: Every Boss In Ratchet And Clank: Rift Apart, Ranked
Fortunately, the majority of the voice cast has returned along with numerous other fresh characters. To help celebrate the actors who brought these personalities to life, the following list points out other roles for which these performers are known. Some are video game roles, while others include live-action appearances.
9


David Kaye (Ratchet) Is The Announcer On Last Week Tonight
David Kaye has been voicing Clank since the series' 2002 inception. This is especially impressive in a medium known for frequent recasting. Recasting would be sacrilege at this point, considering the character's trademark giggle. This is not the only place the actor finds steady work. David Kaye has been the announcer for the HBO news show Last Week Tonight with John Oliver for over one hundred episodes. He also has some live-action roles in his resume, including two appearances on the X-Files.
8


Deborah Wilson (Kit) Was A Cast Member On Mad TV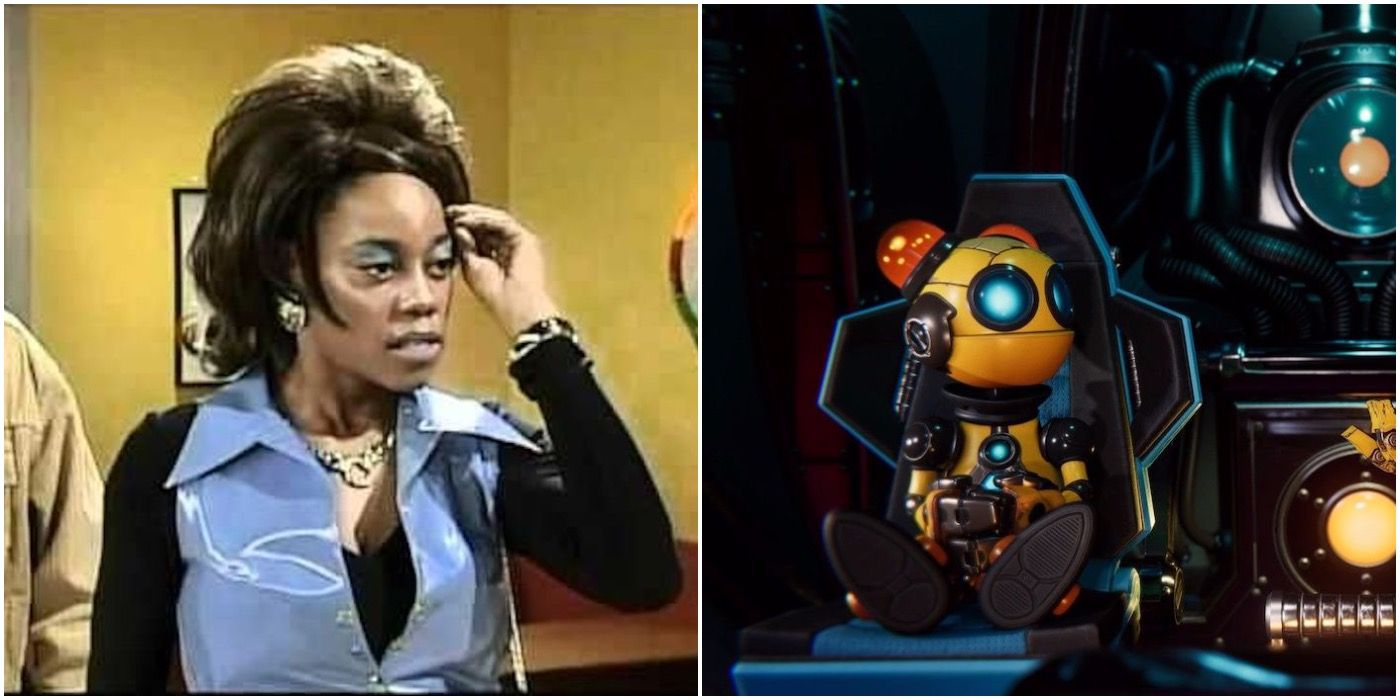 Ratchet finds Kit shortly into the adventure after being separated from his best friend Clank. Kit is adorable and completely lacking in self-esteem and confidence. Kit is like this for a reason, however, and players find this out after an hour so with her. Deborah Wilson's performance excellently reflects the robot's timidness, shame, and guilt. Long before portraying Kit, Deborah could be seen every Saturday for years in the 1990s as a main cast member of Mad TV, a sketch comedy show akin to Saturday Night Live. She also played a major supporting role in Wolfenstein: The New Colossus.
7


Scott Whyte (Captain Qwark) Is Crash Bandicoot In It's About Time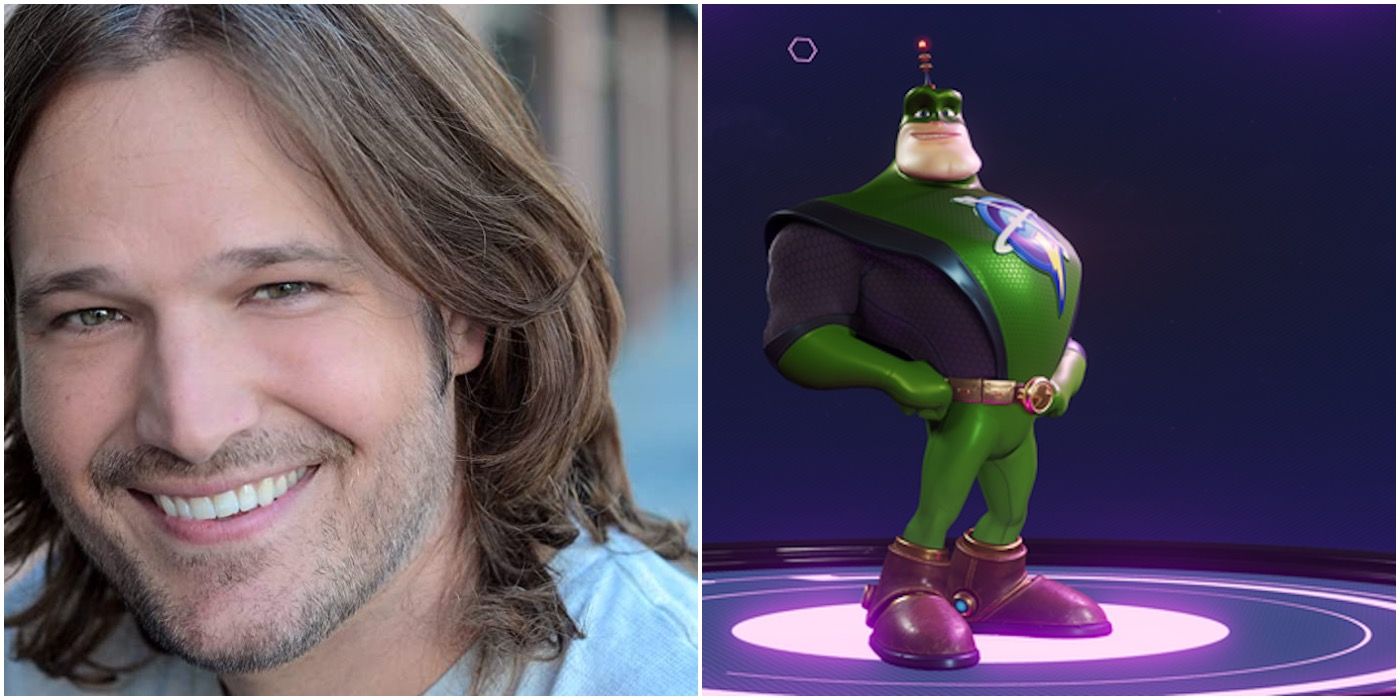 Jim Ward originally voiced Captain Qwark in the entire series. Sadly, a series of serious health issues due to Alzheimer's disease and COVID-19 has made him unable to work. Because of this, Scott Whyte fills in for the part of Captain Qwark.
Related: Every Armor Set In Ratchet and Clank: Rift Apart
The actor has a rather prolific set of credits under his name, but no large roles are under his belt. He did provide the voice of Crash in Crash Bandicoot 4: It's About Time, though. Even though the role barely has any lines, it is nice to see the connection between the two franchises.
6


Armin Shimerman (Dr. Nefarious) Is Andrew Ryan From Bioshock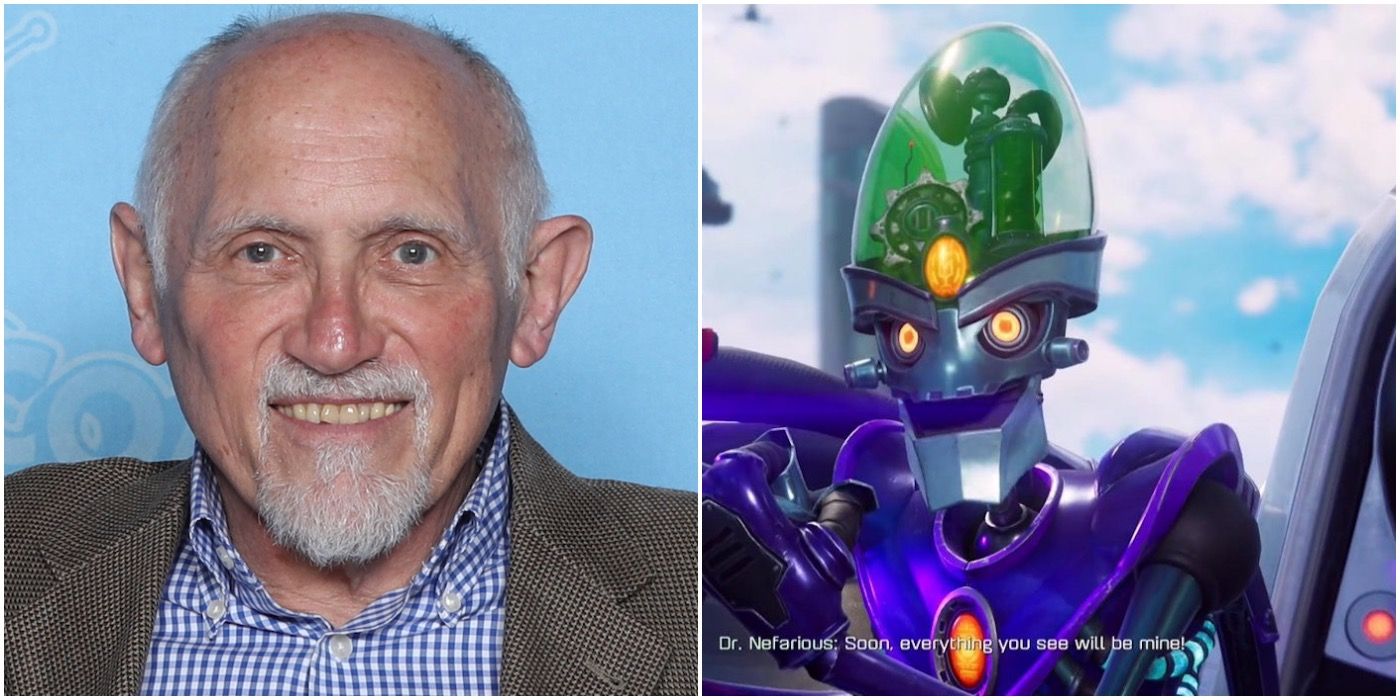 Like many Ratchet and Clank stories, Dr. Nefarious is a major part of the conflict. Armin Sherman has been playing the role for many years, and it is far from his most notorious video game villain. The actor played Andrew Ryan in Bioshock, the legendary atmospheric 2006 FPS serving as the spiritual successor to titles like System Shock. Armin Shimerman should also be familiar to Star Trek fans, since he appeared in numerous Star Trek media as Quark.
5


Robin Atkin Downes (Emperor Nefarious) Is Kazuhira Miller From Metal Gear Solid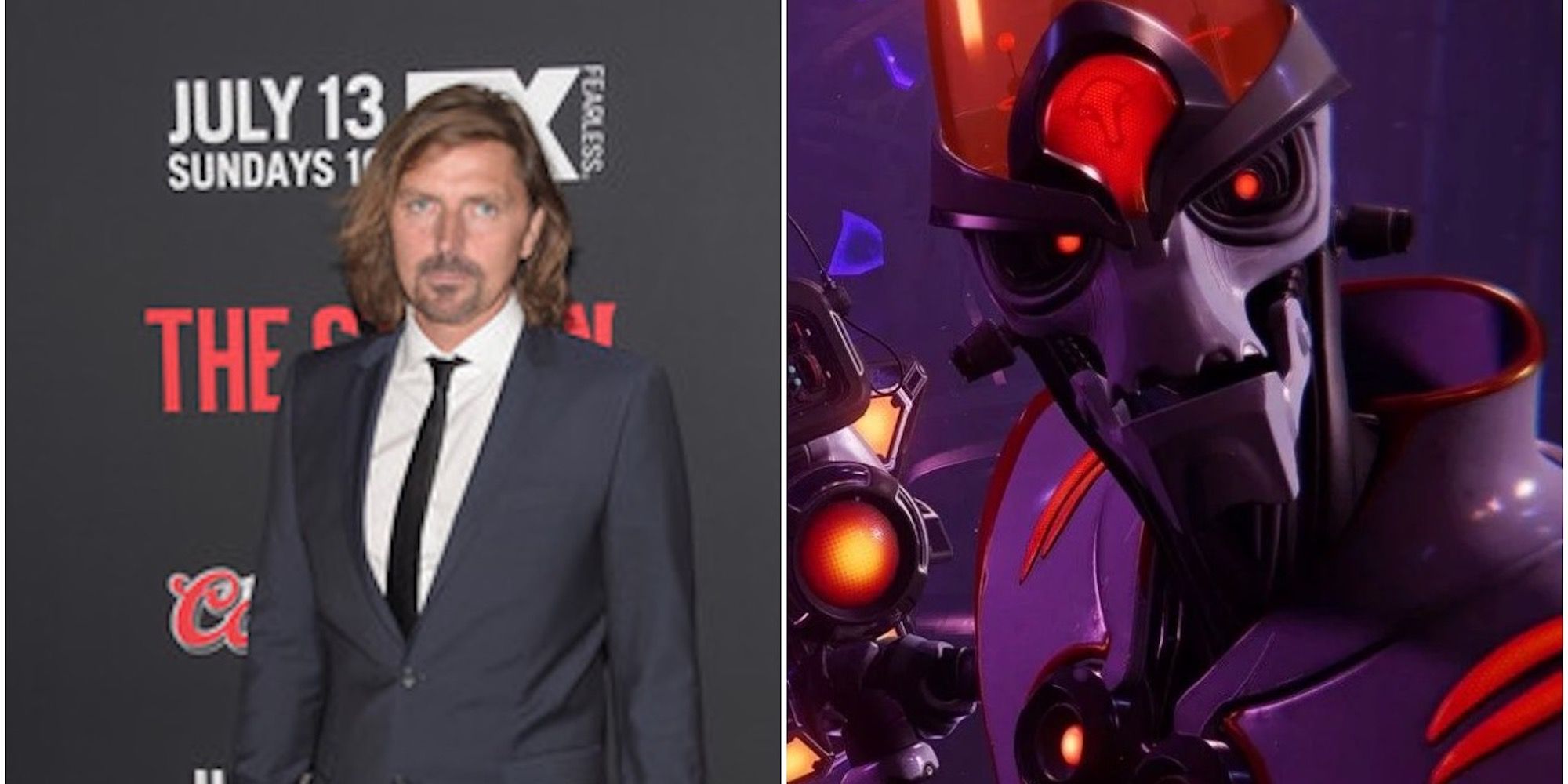 Emperor Nefarious is played by a different voice actor than the familiar Dr. Nefarious. Robin Atkin Downes takes the role here. In video games the actor should be familiar to Metal Gear fans as the voice of Kazuhira Miller in Metal Gear Solid: Peace Walker and The Phantom Pain. Even if you have not played Metal Gear, you probably have heard his voice before, since he has over 400 credits to his name across video games, movies, and television.
4


Jess Harnell (Skidd) Is Wakko Warner From Animaniacs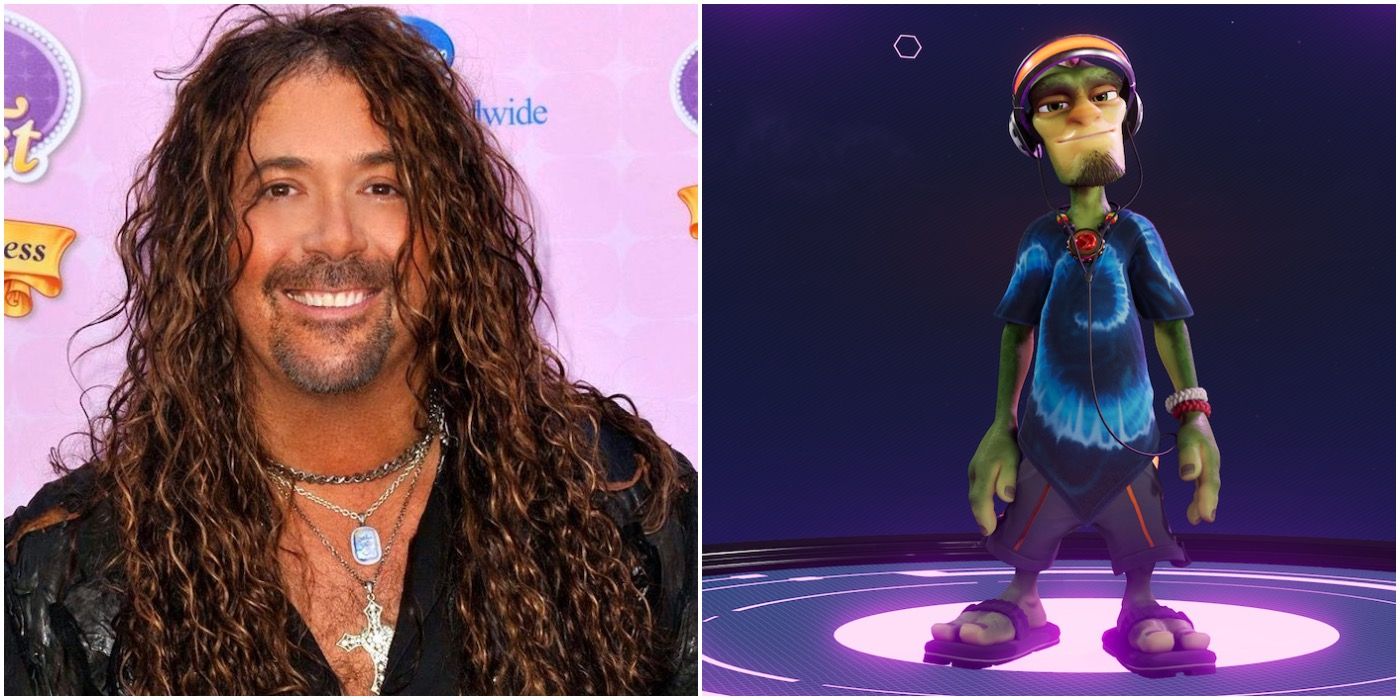 Jess Harnell has been a part of the Ratchet and Clank series since 2007's Future: Tools of Destruction. He is a particularly notable performer, considering his role in one of the most iconic animated series of the 1990s, Wakko Warner from the Animaniacs. He reprised the role for the 2020 revival. He also did a few voices for the Pinky and the Brain animated series, which started with the Animaniacs.
3


Ali Hillis (Mrs. Zurkon) Is Lightning From Final Fantasy 13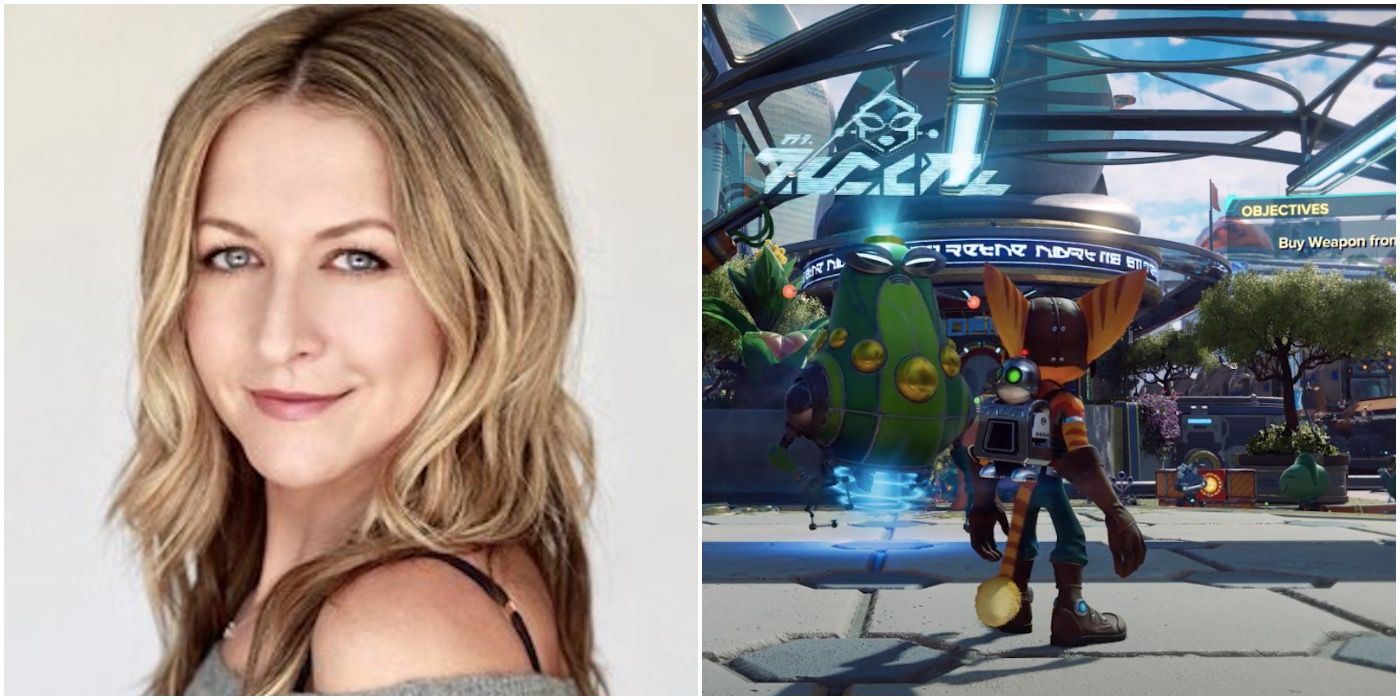 Mrs. Zurkon is the shopkeeper Ratchet and Rivet purchase items from throughout their adventure. Ali Hillis plays the character, reprising her role from the 2016 remake and 2013's Into the Nexus. Her other notable role in gaming is significantly different. She plays Lightning, the main protagonist from Final Fantasy 13 and Lightning Returns. Though the game is divisive, she is a memorable character. Her very first credit on IMDB goes to a two-episode stint on Felicity.
2


Jennifer Hale (Rivet) Is Shepard From Mass Effect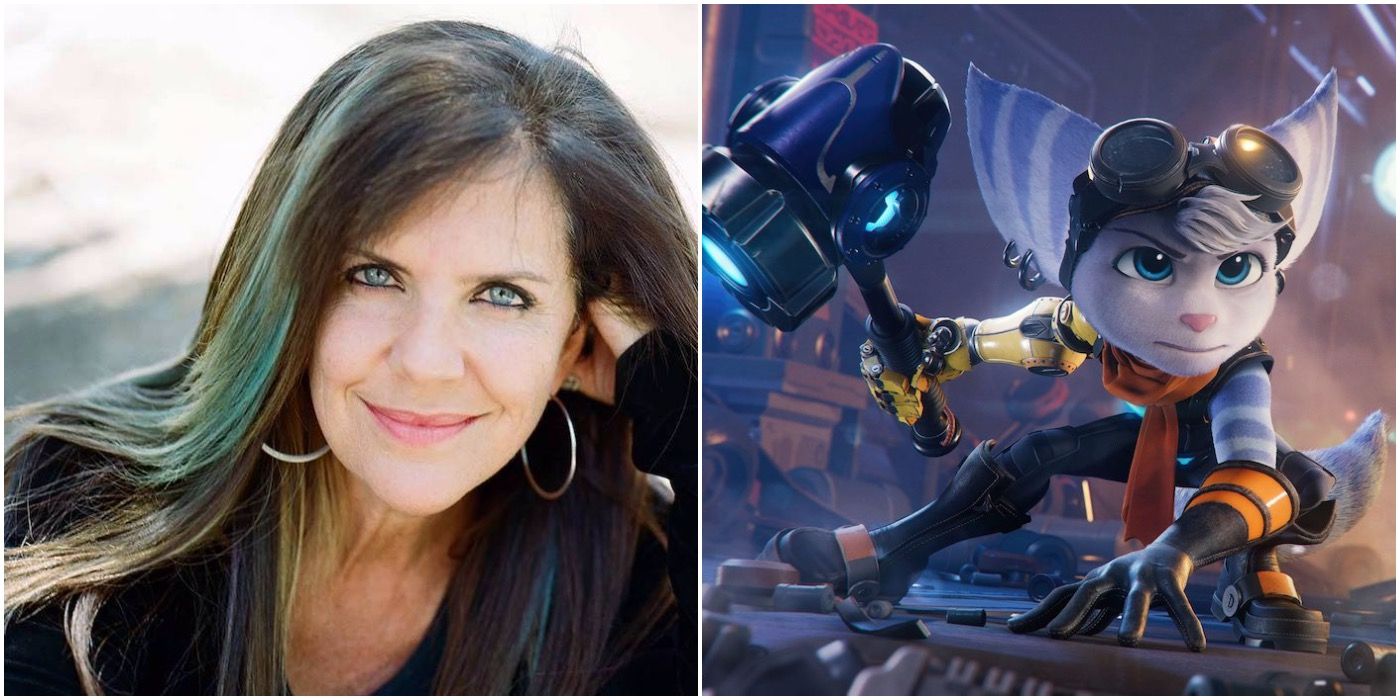 When Rivet was introduced as a new character, fans were excited to hear Jennifer Hale was voicing the character. She is an especially prolific actress and has several notable roles under her belt. Perhaps the most iconic character of hers is Commander Shepard from the Mass Effect trilogy. She also played Naomi Hunter and Emma Emmerich in the Metal Gear franchise. In addition to video games, she also has played plenty of roles on television and in some films.
1


James Arnold Taylor (Ratchet) Is Tidus From Final Fantasy 10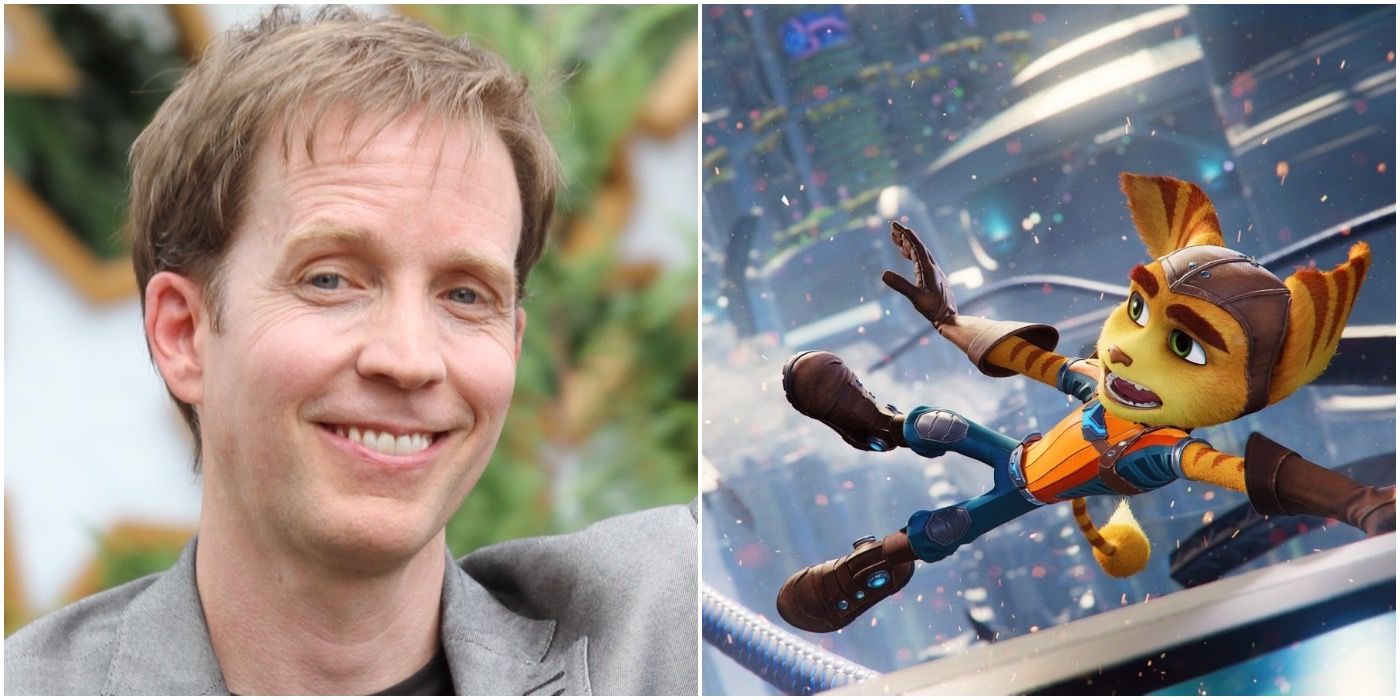 James Arnold Taylor has been with the series as Ratchet since the 2002 debut entry. Around the same time, he also played Tidus in Final Fantasy 10. The tenth mainline entry in the franchise was the first to have voiceovers. The game also has some famous scenes, particularly of Yuna and Tidus laughing. Long before even this, James Arnold Taylor did a role in the English translation of Nausicaa of the Valley of the Wind in the 1980s.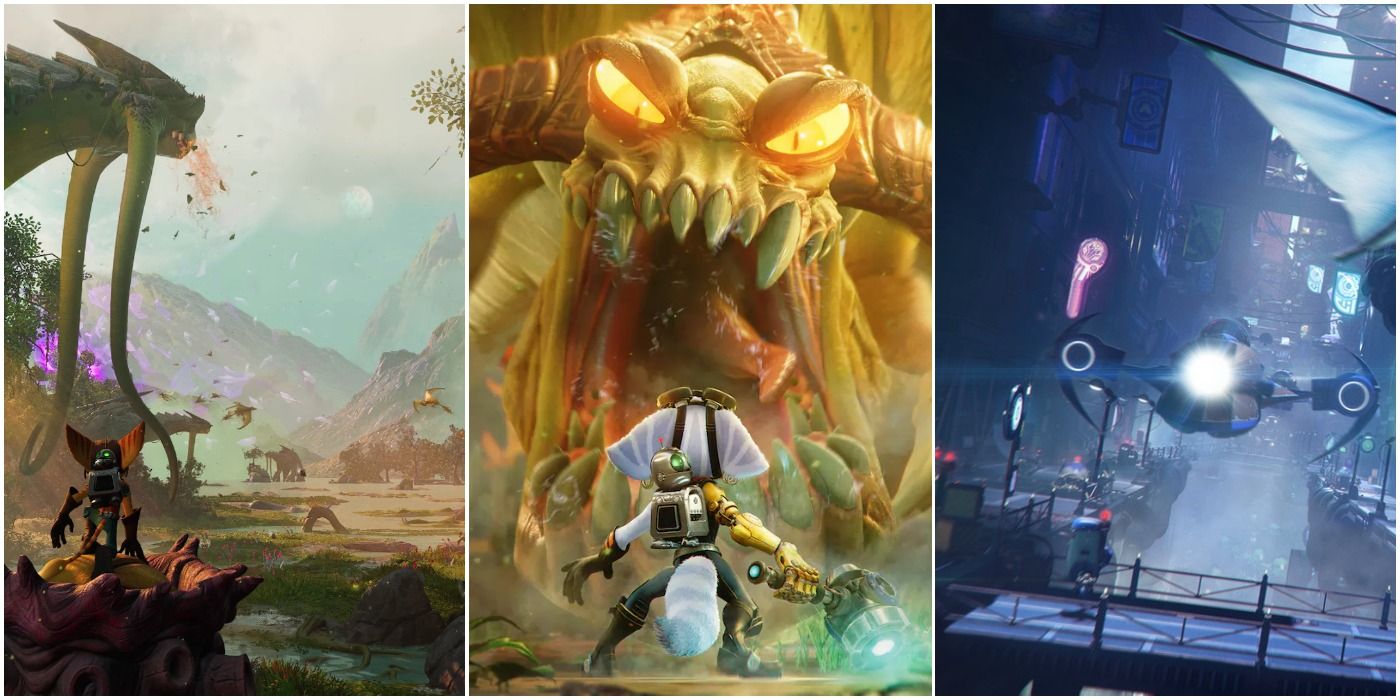 The PS5 beautifully renders the epic planets in Ratchet & Clank: Rift Apart. But is Savali better than Blizar Prime?
Lists
Ratchet And Clank: Rift Apart
Source: Read Full Article