Puyo Puyo Tetris 2 T-Spins Onto Steam In March
Puyo Puyo Tetris 2 is sliding into Steam on March 23, shortly after its release on consoles late last year. Thanks, Siliconera for dropping us the details.
Puyo Puyo and Tetris are two of the biggest puzzle brands in gaming, so Sega decided to bring them back once more with new modes and features. On Steam, it will feature Achievements and full controller support; unfortunately, Steam Trading Cards are nowhere to be seen. You could say they have popped away like a Puyo.
This sequel comes with a new mode for those who love to work together, the boss raid mode. Online, you and a few friends can join in a party to take down several AI-controlled foes. You can use your character's specific skills and your item cards to help you take them down.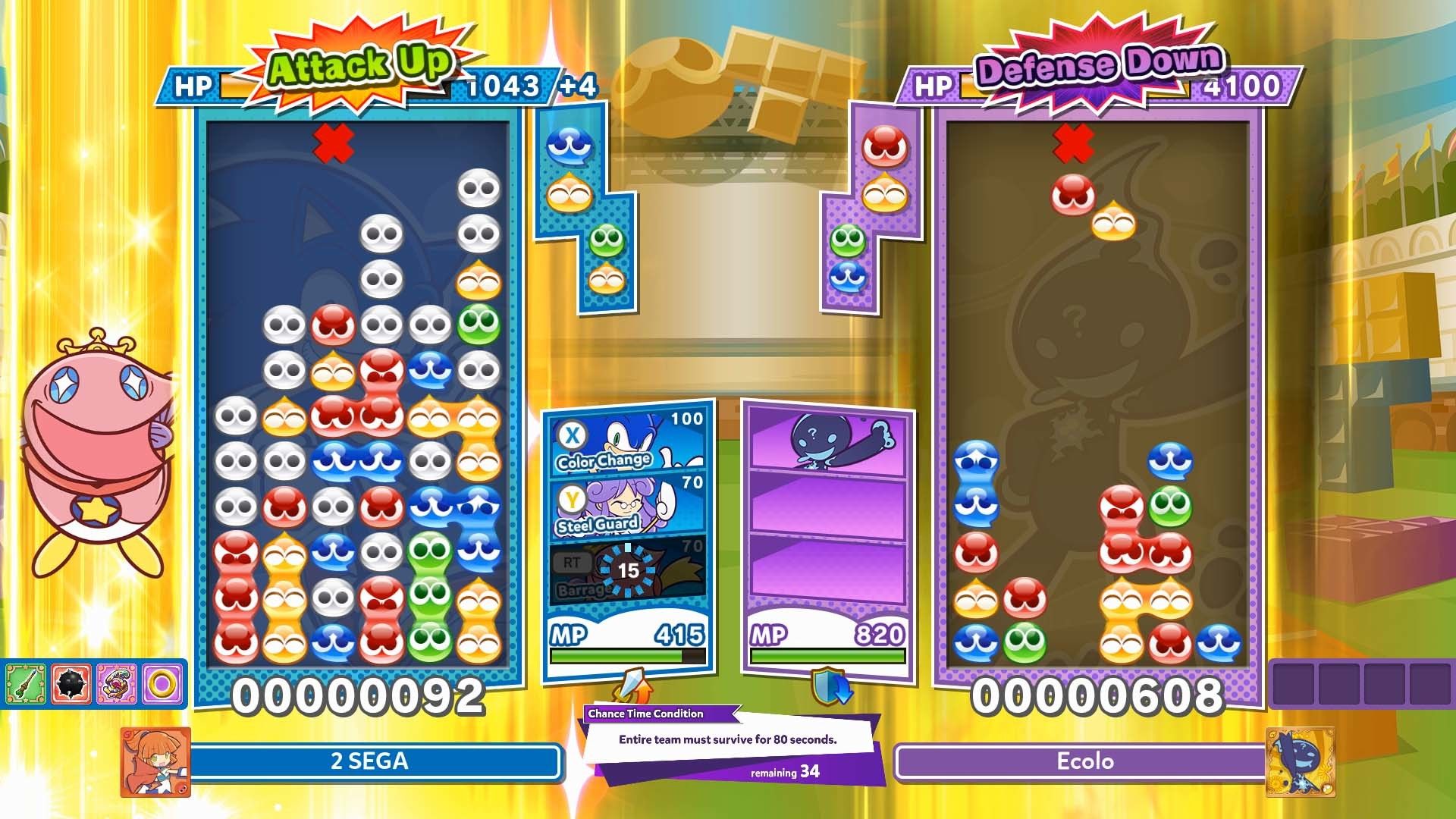 Speaking of abilities, Puyo Puyo Tetris 2 features an all-new RPG inspired Skill Battles mode. Each player has their own HP and picks from the cast of characters to choose which skills and traits they prefer. You'll have to watch the MP bar to make full use of battles in this mode.
Sega recently released a new character to play as in this crossover title, the blue blur himself Sonic the Hedgehog. Featuring unique lines from his voice actor Roger Craig Smith, he has his own skills to bring to the table (or the board in this case). Other characters in the roster include Lidelle, Ms. Accord, and The Ocean Prince, just to name a few.
What will keep you coming back to the game is the rewards system that benefits players who replay stages with various difficulties, You can find new characters, backgrounds, bonus stages, and more throughout your play time.
But what is Puyo Puyo, we hear you say? Well, if you're a Tetris master and have no clue what this classic Japanese series is, you're in luck. There are over 150 interactive lessons in the game that will teach you how to play.
To help you settle in, Sega is releasing a launch edition for Steam users that comes with a three-pack of rare item cards. They will feature objects from the Sonic the Hedgehog series, including a ring and an item box.
In our preview, we found that Puyo Puyo Tetris 2 didn't reinvent the wheel, but we still found it an enjoyable experience. You can't go wrong with the classic gameplay of Tetris and Puyo Puyo, right?
Despite the game being many years old, developers are still finding new ways to make it fresh. Tetris 99 gave it a battle royale take as your success on the board can affect others in the game. Meanwhile, Tetris Effect gives you a more relaxing vibe with artistic visuals and sound design.
Source: Read Full Article