PS5 Remote Play Goes Up To 1080p, Just Like PS4 Pro
PlayStation Remote Play has been a standard feature of the PlayStation 4 since the beginning, but it didn't start out streaming to all your mobile devices. At first, Sony thought to generate some interest in the PS Vita by making it stream to their handheld console, but when sales of the Vita didn't take off, Sony finally caved and let everyone just stream to their phones.
Since then, PS4 Pro owners have enjoyed their favorite games while playing from the comfort of wherever they want (usually in the bathroom, if I'm being honest). And it looks like the PS5 is going to offer the same functionality up to and including Remote Play at 1080p.
Thanks to a ResetEra user, we now know that the Windows Remote Play app has been updated to include the upcoming PS5. Streaming options look to be about the same as they were on the PS4 Pro, with resolution going up to 1080p even though the PS5 is capable of playing games at 4K.
Which is probably fine. There are very few mobile devices that can display at 4K, and even gaming monitors typically stop at 1440p. If you're taking the time to stream to a gaming monitor at 4K, you might as well just hook up your PS5 directly and skip the middleman.
Unlike the PS4 Pro, the PS5 does allow for HDR streaming on devices that are capable of displaying HDR (which is an increasing number of them). Additionally, PS5 Remote Play has no framerate options, which we take to mean that it will just always stream at 60fps or at whatever framerate the game naturally plays at.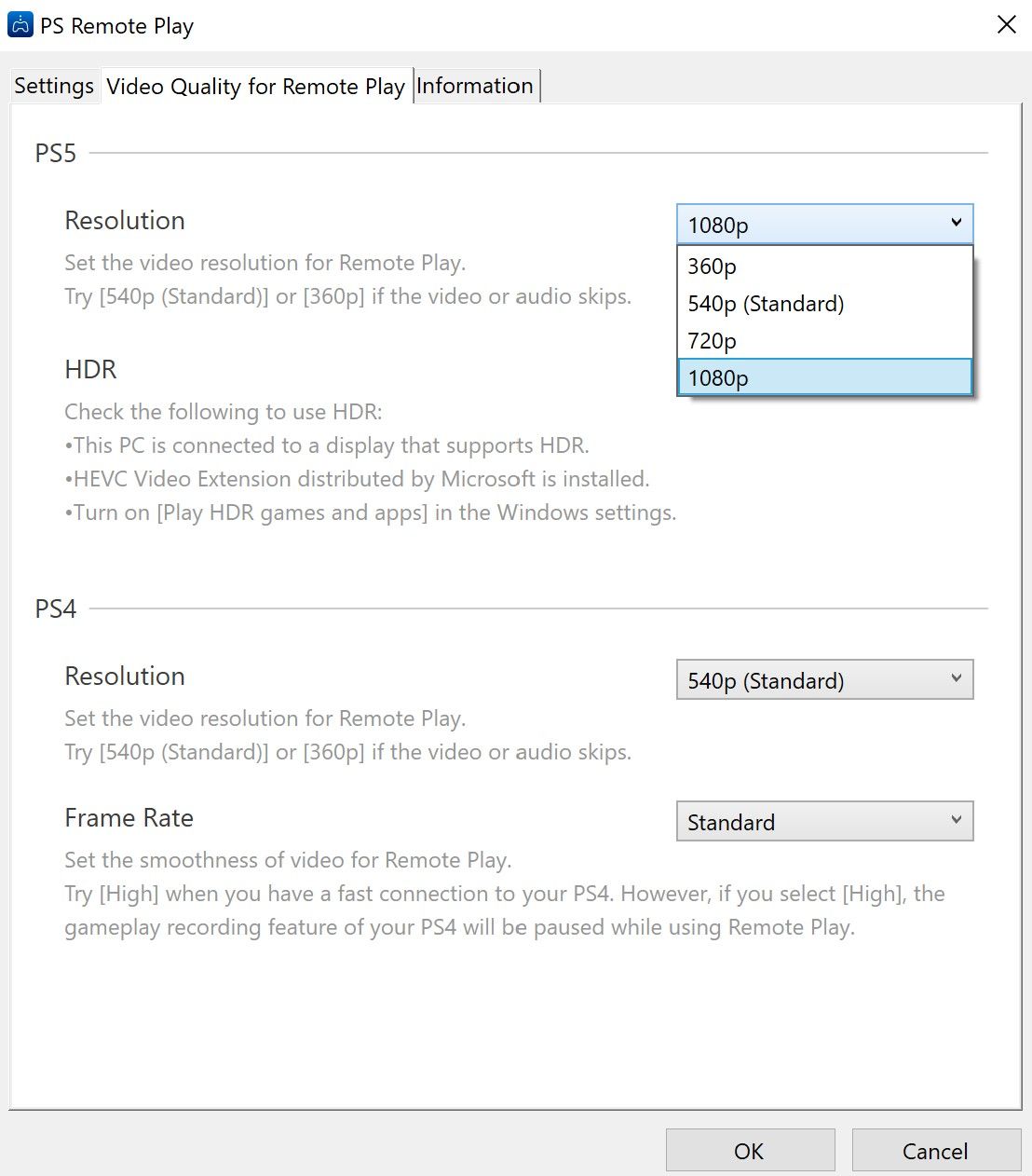 Expect to see similar updates for the PS Remote Play app on iOS and Android to arrive soon.
We're learning a lot about the Playstation in the month leading up to its release.
A recent hardware teardown showed off some of the PS5's next-gen features, such as its dust collecting vents that should make cleanup a breeze and improve the PS5's overall longevity. And look at the size of this cooling fan! She's a beaut, she is.
The PS5 arrives on November 12.
Source: Read Full Article