Ori And The Will Of The Wisps Artists Hand-Painted Over 30,000 Light Maps
Ori and the Will of the Wisps may be classed as a Metroidvania, but its artistic style and creative process is in a league of its own. Ori's stunning visuals and ethereal lighting wasn't obtained by software program Unity alone, but from a dedicated team of artists who wanted this video game brought to life.
In a recent interview with TheGamer, Ori and the Will of the Wisps lead artist Daniel van Leeuwen and art director Jeremy Gritton from Moon Studios enlightened fans to the arduous process that made Ori's environments look fantastical, but also realistically accurate. After mentioning how every asset was hand-drawn for Ori's predecessor, Ori and the Blind Forest, van Leeuwen took us through the process of composing effective lightning.
Related: Ori And The Will Of The Wisps Interview — Art, Cut Content, And The Pressure Of Making A Sequel
"We expanded the system so the artists could take a whole group of assets and paint light and shadows on top of that," van Leeuwen explained, confirming that those assets would then be able to work with various lighting systems. It was then divulged that the team at Moon Studios made a light direction map for each asset of the game, to better understand every trickle of light that interacted with a specific object. There were around 7,000 assets to be considered, therefore, a staggering 30,000 lightmaps had to be hand-drawn to assess how each object's multidirectional lighting would look.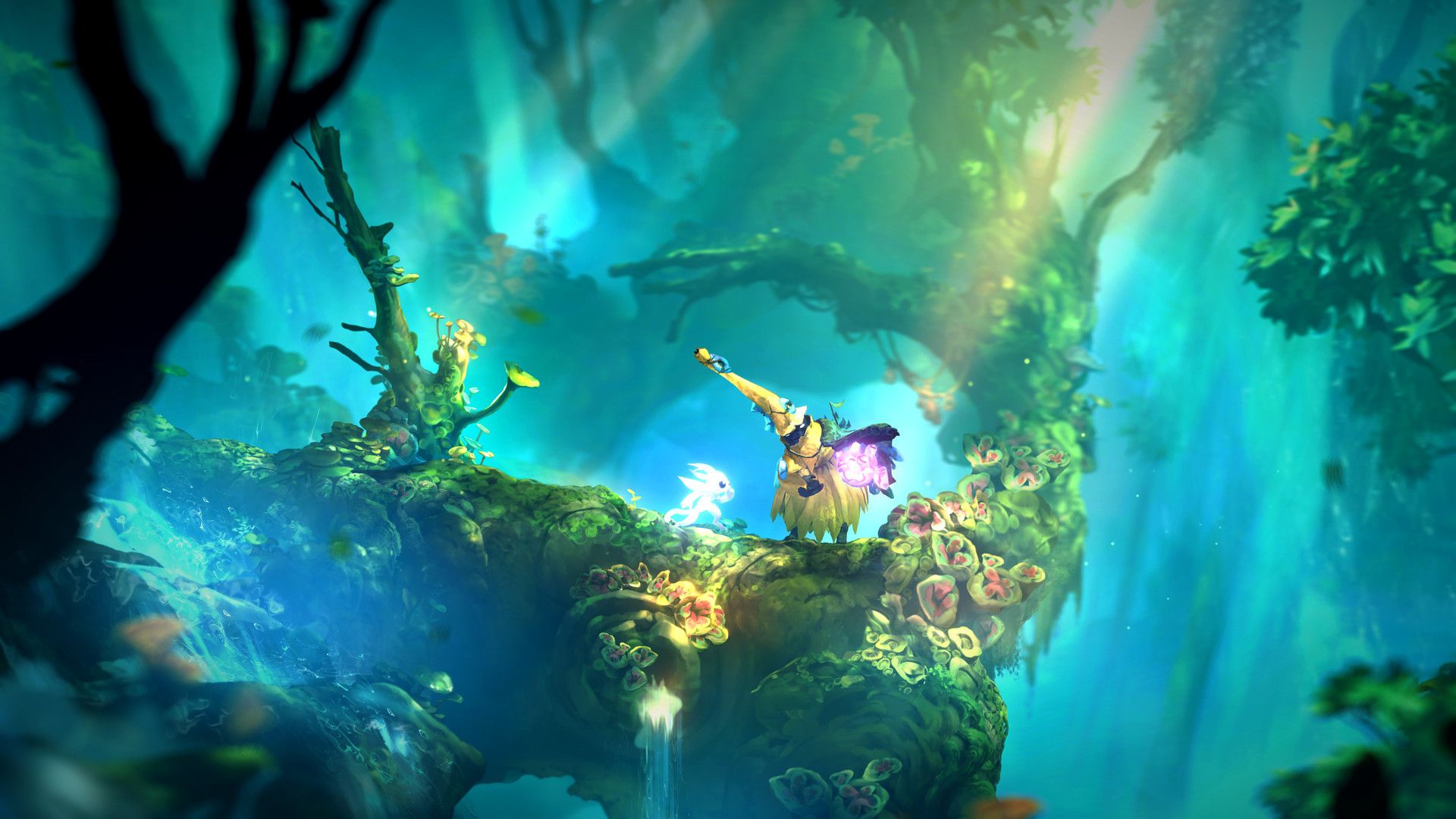 While this task was no doubt tedious, van Leeuwen explained that this process gave the best results. The artist touched on how a lot of video games would build 3D models and recreate normal maps, or run a script on top of hand-painted assets to do the calculations for them. However, these scripts often resulted in a "very cheap [and] plasticky look." This convinced the team to endure the strenuous duty of drawing thousands of lightmaps, which rendered beautiful results.
Jeremy Gritton admitted that when new artists came onboard the 30,000 lightmap crusade, many of them were convinced that a simple push of a button could achieve the same results, however, that notion was "not so simple," concluded Gritton. While van Leeuwen stated that drawing thousands of lightmaps and assets was not "good for the artist soul," it still brought Ori and the Will of the Wisps to an artistic level that few have achieved.
Next: Ori And The Will Of The Wisps Originally Had A Secret Area That Proved The Owls Are Still Alive
Game News
Ori and the Will of the Wisps
Jo recently got served a nostalgia trip playing Sony's Spider-Man, as it brought back the exhilarating feeling of web-slinging from the PS2 days. While the giddiness of gaming still remains, Jo has put the adult brain to good use by spending the last few years dissecting the games industry and marveling at its insides.
Source: Read Full Article