Nintendo Fan Makes My Nintendo Rewards Tracker
The holiday season has been and gone, meaning that a lot of purchases were likely made in Nintendo's esShop. Fortunately, buying games digitally usually earns you boatloads of My Nintendo points, which you can redeem in the My Nintendo Rewards store for some interesting prizes. The issue is that, at least most of the time, these rewards go pretty quickly. Luckily, one irritated and creative fan has designed a custom tracker to make that less of a problem.
Reddit user RootBearr recently made a website designed to highlight all of the current rewards at any given time, as well as the amount of stock remaining for each individual item. It's still a work in progress, but it seems to be working pretty well at the moment – at least in the US, which is the only region it's currently available in. You can even download the tracker directly into your browser, which enables alerts for when new rewards become available, when stock is beginning to dwindle, and when an item has completely sold out.
Rootbearr plans to add other regions in the future, but mentioned in the original Reddit post that the rewards seem to be geo-location tracked by Nintendo. A workaround is currently in development. It's a neat idea for frustrated fans who just want to get their hands on something using all those points, which just seem to sit there and expire otherwise. The creator has stated that they are open to suggestions – a mobile app might even be in the development pipeline for a later date.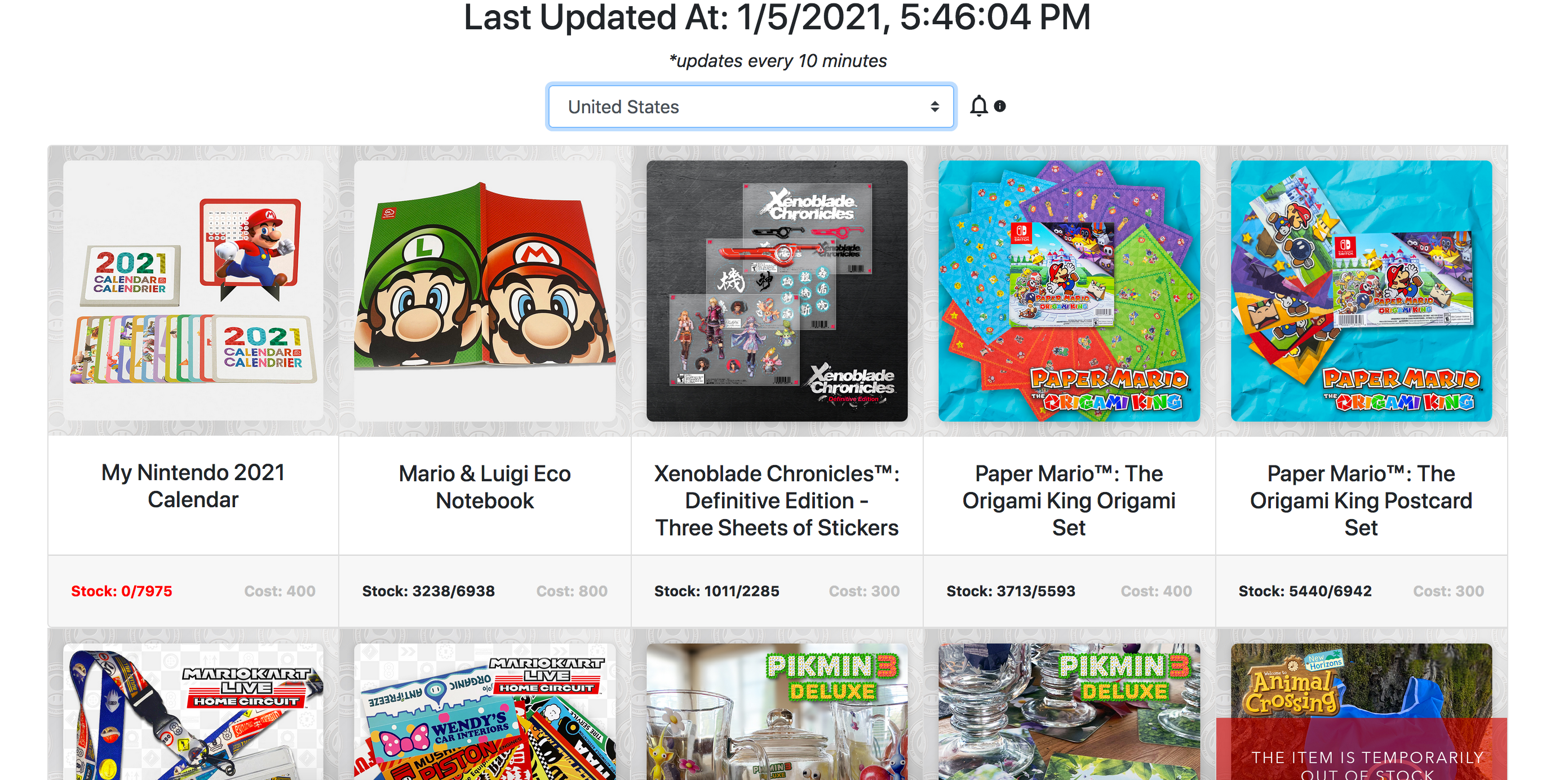 Currently, the only notable new physical rewards in stock on the US site are the Mario and Luigi Eco Notebook and Xenoblade Chronicles: Definitive Edition Stickers. Hopefully this new tool will enable fans to have an easier time getting their hands on the rewards they want before they sell out.
As we all know, Nintendo has never been too keen on people using its IP for personal projects. Hopefully, this creative and helpful tool doesn't end up irking it as well.
Next: 10 Best Games Former Nintendo President Satoru Iwata Worked On (Ranked According to Metacritic)
Source: Read Full Article