Netflix`s The Witcher Season 2 Showed Off A New Nilfgaardian Armor
Brand new Nilfgaardian armor was shown in its full glory on the set of The Witcher Season 2 from Netflix. The original series was criticized among the fans of the franchise for some costume design, so the creative team decided to completely change the approach for Season 2, bringing a new look for Geralt's armor as well as the other characters' appearances.
The Witcher Season 1, based on Sapkowski`s novels, features the main star Henry Cavill as wandering White Wolf, Anya Chalotra as Yennefer, and Freya Allan as young Ciri. The show was already extended for Season 3, with Season 2 work drawing to a close soon. Filming is in its final stage now at Arborfield Studios with a long post-production period incoming. Season 2`s visual effects are expected to be improved significantly due to the increased budget and involvement of world-class VFX studios, such as Industrial Light & Magic (ILM) and The Third Floor. So do its costumes and overall aesthetic.
It was previously revealed that, after fan reaction to Nilfgaardian armor and other character presentation in The Witcher Season 1, the show's crew decided to replace costume designer Tim Aslam with Lucinda Wright. The plan was to bring a more traditional fantasy-looking mood for the series and was firstly displayed by a new Geralt's armor, which turns out to be completely new with no The Witcher 3 in-game analog. Now, a more detailed look at Nilfgaardian Empire appearances has emerged online. As spotted by Redanian Intelligence, renewed armor for Nilfgaardian soldiers looks heavy, shiny, and luxurious, as it was described on the pages of Andrzej Sapkowski`s novels.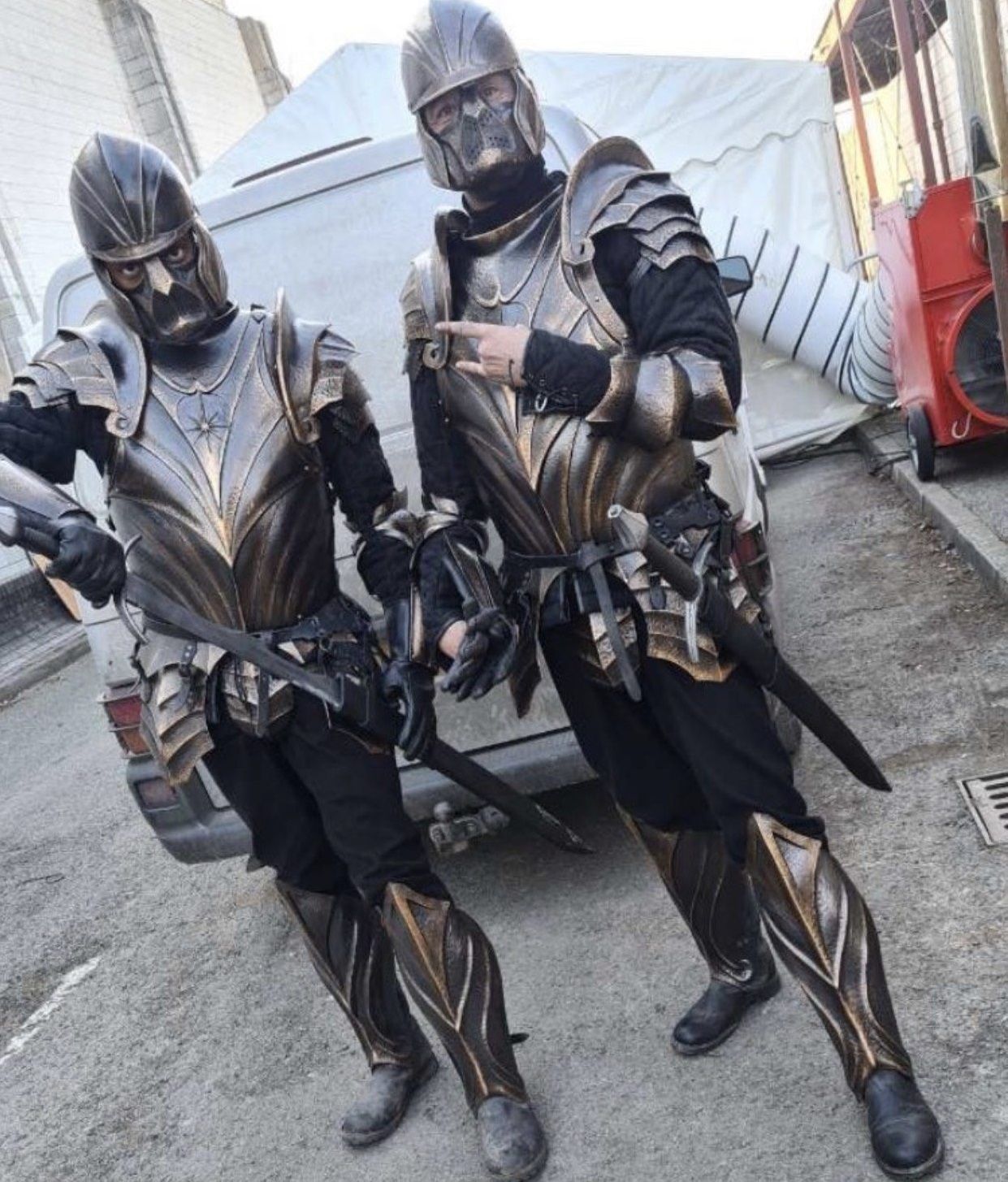 According to showrunner Lauren Schmidt Hissrich, Season 2 will be much more straightforward than the previous season. It turns out many viewers were confused by the show's complicated timeline with no explanations, and such a bold move was considered a failure, forcing Netflix to release a special clarification for the topic on social media. Season 2 probably will see Geralt adventure with other familiar Kaer Morhen witchers, with Paul Bullion, Yasen Atour, and Basil Eidenbenz playing members of Wolf's witcher school.
The Witcher Season 2 is scheduled to launch sometime in the second half of 2021 and the crew is working hard to bring new Geralt`s adventures to the screen. Released at the end of 2019, The Witcher Season 1 proved to be a major success for Netflix, and has attracted more than 76 million households within the first four weeks.
Next: The Witcher: 10 Things In The Video Games Only Fans Of The Books Understood
Source: Read Full Article