Microsoft Turns Down Gal Gun After Review, No Xbox Release In The Cards
Neither Microsoft nor developer Inti Creates provided any explanation for why Gal Gun Returns would no longer be releasing on the Xbox family of consoles as initially planned, but it probably had something to do with… well, pretty much everything about the Gal Gun series.
For those unaware of the franchise, Gal Gun combines dating sim elements with a contrived rail shooter that has you fend off love-struck young girls with your trusty "Pheromone Shot," a weapon that disables advancing women by rendering them metaphorical puddles of ecstasy.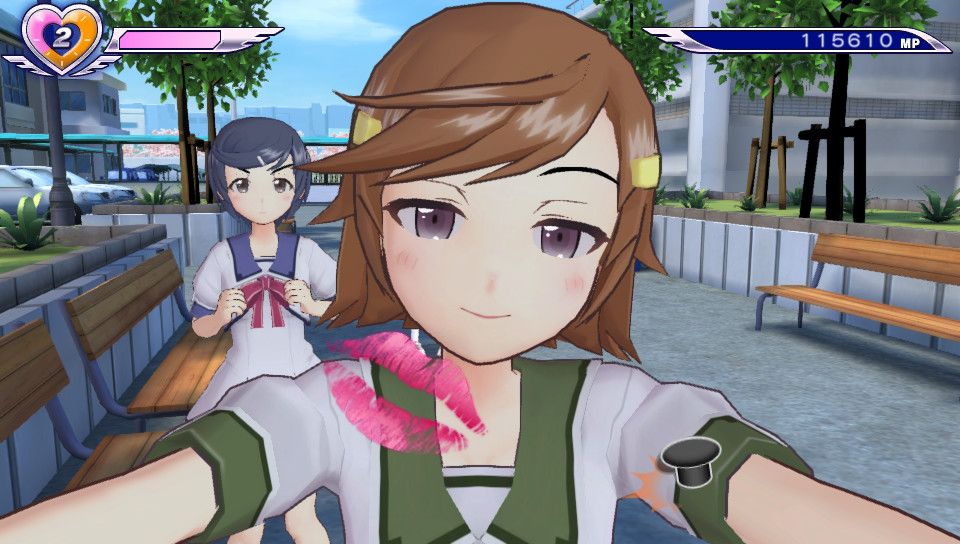 Gal Gun Returns, a remake of the original Gal Gun, takes the classic shooter gameplay and ratchets the problematic misogyny up a few notches by including a new "Doki Doki Mode" that's basically a photo mode that lets you zoom in on post-orgasmic women as close as you'd like.
Originally set to release in January for the Nintendo Switch, PC, and Xbox family of consoles, Microsoft apparently got wind of Gal Gun's plans and decided that they needed to have a "productive discussion" with publisher PQube and developer Inti Creates. And by that, we mean they needed to tell them to stop before someone gets arrested.
"As a remaster of the original Gal Gun, we wanted to strive to ensure that we stayed true to the spirit of the first entry in the Gal Gun series, and while development of the Xbox version was complete and the master ROM under review, it became apparent, after productive discussion with Microsoft, that we would be unable to ensure consistency of experience across all platforms," Inti Creates wrote on its website. "As a result we have decided to refocus attention to Nintendo Switch and PC for the upcoming release of Gal Gun Returns."
The likely issue here is age of consent laws, which vary by state in the USA but are typically between 16 and 18. In Japan, the age of consent is 13, which makes it technically legal to have an entire game filled with horny junior high schoolers but still makes it deeply troubling.
It also explains why the publisher thought it'd be a good idea to bundle physical pre-orders with a bookmark that smells like Kaname, a schoolgirl of just 13 (or possibly 14) years of age.
Despite Nintendo's focus on family fun, they haven't pulled a similar maneuver to boot Gal Gun Returns off the Switch. At least, not yet. We wouldn't be surprised to get news of a last-minute cancellation, leaving Gal Gun Returns to release on Steam in January.
Source: Read Full Article