Marvel Ultimate Alliance 3 Adds Five New Free DLC Costumes Before The Fantastic Four Update
Nintendo has announced that all players will be receiving five free costumes in Marvel Ultimate Alliance 3: The Black Order a day before the Fantastic Four arrive in the next DLC pack on March 26. The additional cosmetics look great, providing a new look for Daredevil, Iron Fist, Luke Cage, Elektra, and Deadpool.
Downloading the update on March 25 is all players need to do to unlock the new costumes. The theme in this bundle of cosmetics might not be immediately apparent to all players since there has not been much exposure to the group. Looking closely, Marvel fans will notice that each of these characters has been associated with The Defenders at one point or another.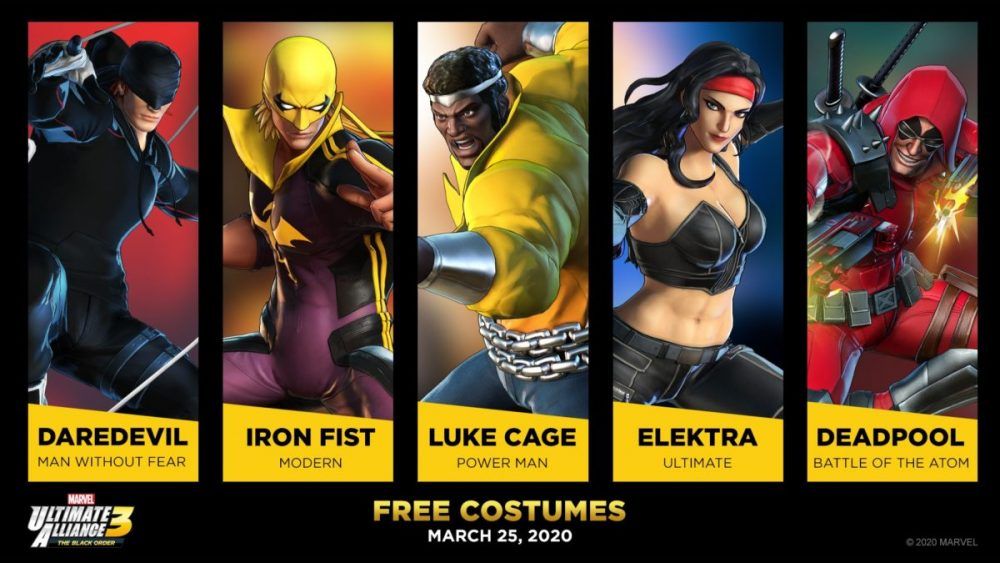 Daredevil will be receiving his Man Without Fear costume, largely inspired by season one of the Netflix show – when Matt Murdock was fighting crime before acquiring his signature look of red and horns. Iron Fist is receiving his Modern look, which is a combination of previous designs seen in comic books for decades. Overall, the look of this costume is like the original with darker, earthy tones, but with his signature yellow colors and enormous collar that make Iron Fist impossible to confuse with other characters.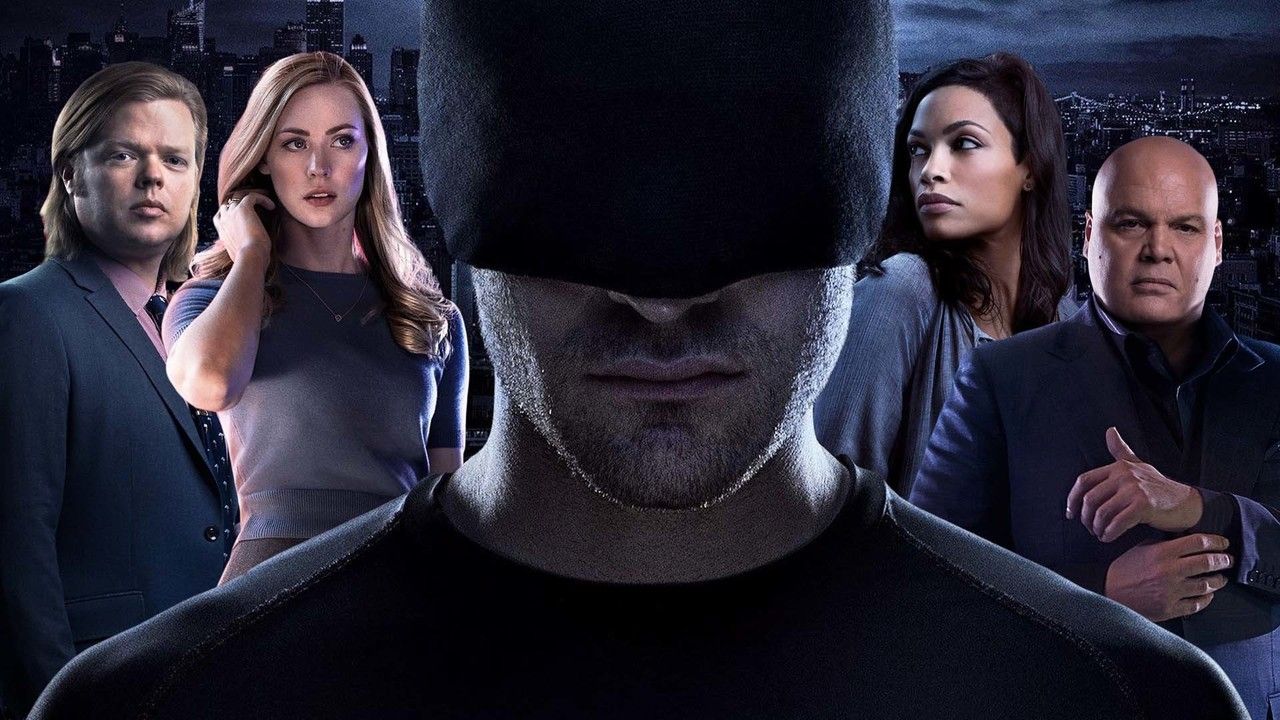 Luke Cage is getting his Power Man look, which is arguably a different person altogether. Victor Alvarez was the third person to use the alias of Powerman after Erik Josten and Luke Cake, though today most people simply recognize Cage from his impressive performance in the Netflix series. Electra will be sporting her look from the Ultimate series of comics from Earth-1610, which is similar in style to some of her existing costume options.
Lastly, Deadpool will be receiving his Battle of the Atom costume. This was a major 10-part comic book crossover that sought to fix a problem in which time-displaced X-Men needed to return to their own times, as having them elsewhere was having disastrous consequences. Deadpool formed part of the Future Brotherhood, and this costume is like what players know, but with his face mostly exposed and no signed of the cancerous growth we often see in other representations of the character.
The release of these five new skins is another great example of how well Nintendo has been treating its consumers. Players are already excited for the long-awaited release of the Fantastic Four that is happening in less than a week, and these extra skins are a great bonus for everyone a day before trying the new characters.
Source: Read Full Article