Free-To-Play Mobile Game Mighty DOOM Allegedly Leaked On YouTube
Footage of a supposed mobile DOOM game has surfaced online, showcasing a top-down, vertical experience that has you playing the slayer of demons, leveling up abilities, collecting coins, and suiting up with two weapons and four cosmetic gear slots.
Many have drawn the comparison to another mobile shooter called Archero albeit with more polish, some unique features from the DOOM games, and the crisper graphics which are to be expected if this is in-fact an official Bethesda title.
Allegedly, Mighty DOOM, as it is titled, is in early and limited access. It only has 200 downloads, and Bethesda is not marketing it whatsoever right now. In fact, it was removed from the Google Play Store, so it appears as though Bethesda wants to keep it hush-hush.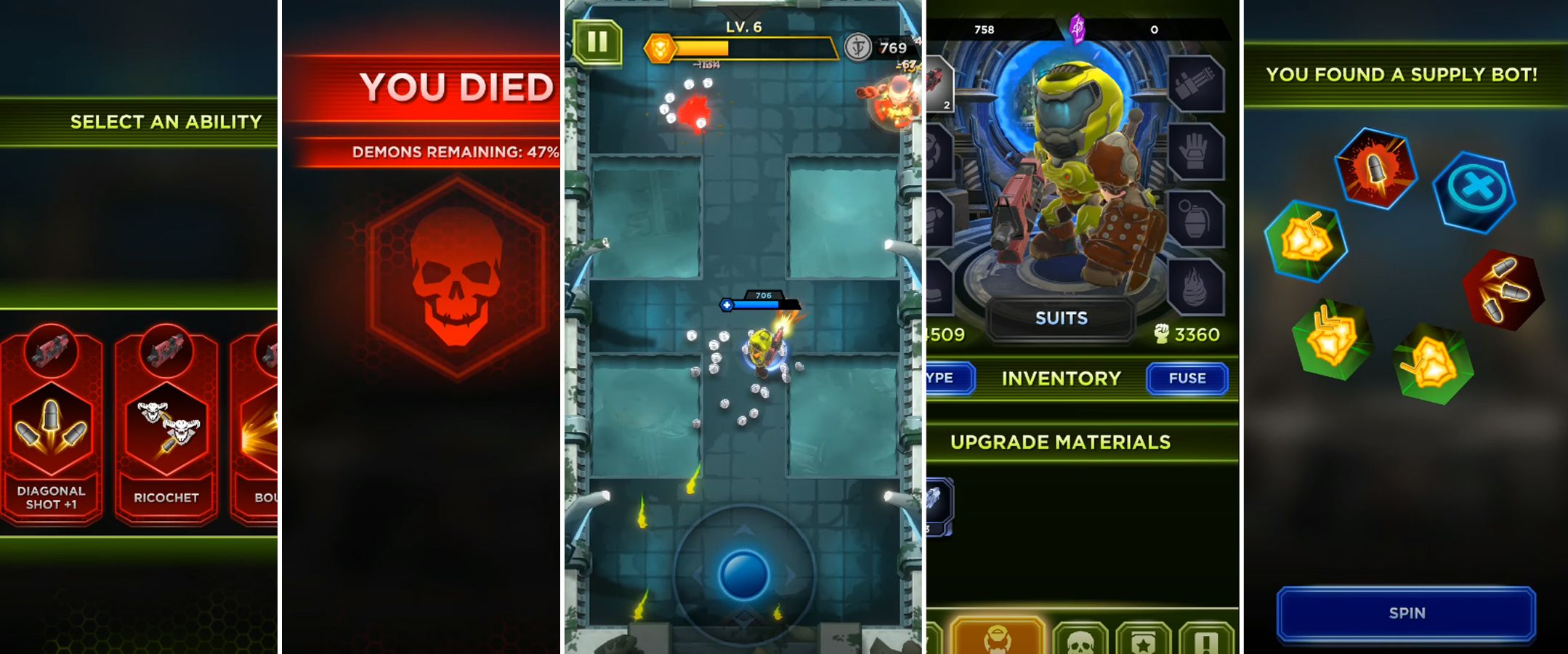 While Bethesda does have a mobile DOOM available, a port of the original, this appears to be something entirely new, even if it is a blatant copy of another title. What it looks like is an attempt to transport the gameplay of the two modern DOOM games onto the hit arcade shooter Archero, with a Funko-pop aesthetic that acts as the perfect model for mobile microtransactions given the armor slots and 'SUITS' button.
It also wouldn't be Bethesda's first foot into the mobile market, even with the aforementioned DOOM port, as it did release an Elder Scrolls for mobile devices dubbed Blades, a card game called Legends, and a Fallout sim aptly titled Fallout Shelter. All of these were free-to-play and even made their way to PC and, in some cases, console.
The YouTuber who leaked the footage of Mighty DOOM claims, as of a month ago, that the title is still available for download on the New Zealand Google Play Store. Booting it up will put you into a tutorial where you learn how to shoot, move, level up, and get glory kills. The tutorial also lets you pick your very first ability which impacts how your Funko-slayer fights. Perhaps some official word will be given soon, since details on Mighty DOOM have been spilling out unofficially since December 2020.
Source: Read Full Article