Final Fantasy 14: Shadowbringers – Where To Find All Aether Currents In Kholusia
The people of Norvrandt in Final Fantasy 14 have had to learn the hard way that most proverbial gift horses should be looked in the mouth. All that glisters isn't gold. Their lives are difficult at best, at least before the Scions get involved in matters, and promises of paradise probably aren't all they're cracked up to be.
Shadowbringers proves this best in Kholusia, the gateway to a fabled city of happiness called Eulmore. People gather in nearby settlements by the thousands with naught but hope that one day, they will be permitted entry.
Kholusia is also rather uniquely designed in that roughly half the map is at a much higher elevation than the rest. This prohibits players from progressing to its upper level until several hours past their initial foray into the region. It's a clever approach that lets FF14 gradually reveal some hidden wonders, but it also makes unlocking flight that much more tantalizing a prospect.
Quick note before we begin: Endwalker has retroactively reduced the number of field-based aether currents players must attune to from ten to just four. If our list of every aether current in Kholusia seems like it's on the shorter end of what you've seen, don't worry — it's accurate!
Kholusia Aether Current Locations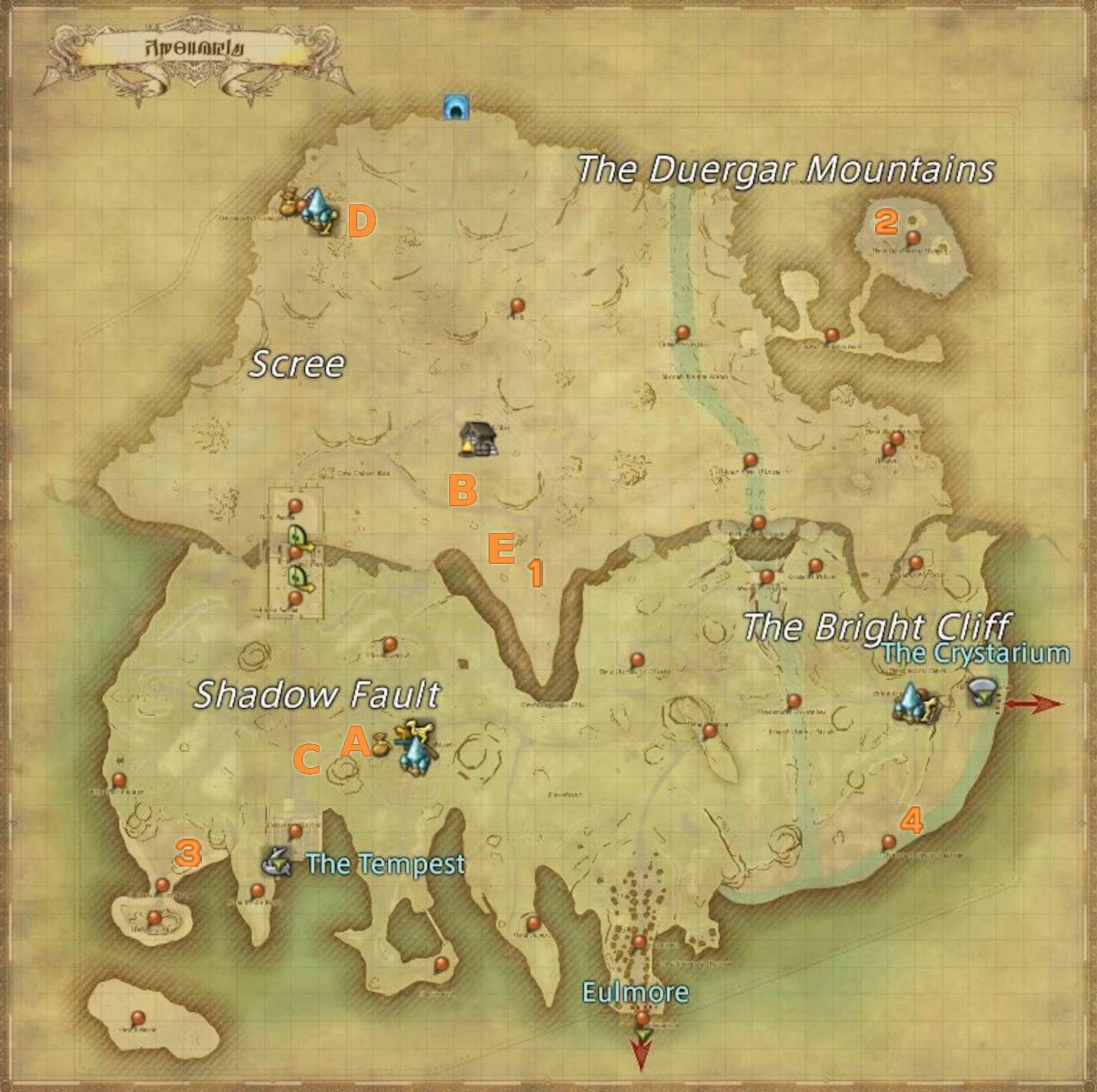 Aether Currents Found On the Map
| | Aether Co-ordinates | Notes |
| --- | --- | --- |
| 1 | (X:20.2, Y:21.2) | – |
| 2 | (X:33.9, Y:10.3) | On a hill at the forefront of Duergal's Tewel. |
| 3 | (X:8.4, Y:33.2) | Beside a rock on the shoreline. |
| 4 | (X:34.4, Y:32.5) | Beside a boat at the end of a lengthy pier. |
Aether Currents Obtained Via Quests
| | Quest Name | Quest Level | Quest Location | Notes |
| --- | --- | --- | --- | --- |
| A | A Plankless Task | 70 | (X:15.3, Y:29.5) | Becomes available upon completing the main scenario quest 'A Fickle Existence'. |
| B | Fugitive of Fear | 70 | (X:18.8, Y:17.9) | Becomes available upon completing the main scenario quest 'Rich Veins of Hope'. |
| C | Village of Woe | 70 | (X:15.3, Y:28.6) | Becomes available upon completing the main scenario quest 'A Fickle Existence'. |
| D | A Disagreeable Dwarf | 70 | (X:12.4, Y:9.2) | Becomes available upon completing the main scenario quest 'Meet the Tholls'. |
| E | Extinguishing the Last Light | 79 | (X:18.7, Y:17.6) | Becomes available upon completing the main scenario quest 'A Breath of Respite'. |
Source: Read Full Article