Everytime Amouranth Gets Banned She Loses 300,000 Followers (Temporarily)
Whelp, it happened again – Amouranth lost yet another 300,000 followers as a result of her ban, but they were only gone for a brief moment. After about a day, the 300,000 followers magically returned back to Amouranth's loving arms. Oddly, this is the 2nd time the fluctuation has happened to the popular Twitch streamer.
In the first case, Amouranth was banned for her notorious wardrobe malfunction back in early September. When she came back to the platform a few days later, she was met with a massive gain of 300,000 followers. The growth spike was short-lived, however, as they all disappeared over the course of a day in the following month.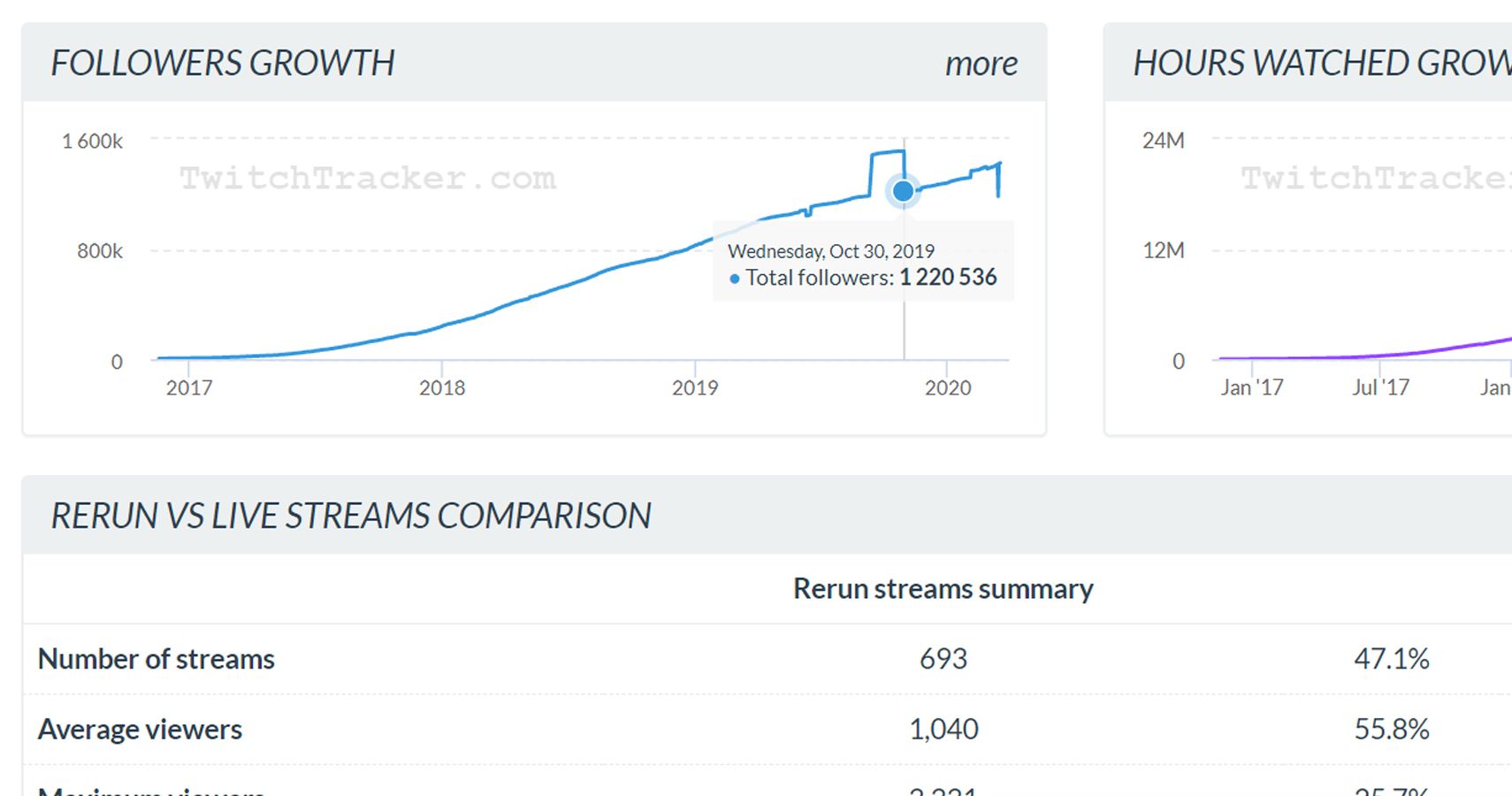 Whatever is happening with her followers is quite suspicious; It's almost as if the 300,000 is a wave of bots, removed only in the aftermath of a channel suspension. Put plainly, anything that looks like a roller-coaster ride in the "Followers Growth" graph is unnatural.
If bots truly are the cause, it remains difficult to track where they came from. Many might assume that Amouranth is paying for extra followers, but in reality, some people will do the same in order to hurt a streamer. "View-botting" a stream is known as a sabotage tactic, designed to get targeted streamers banned by injecting unnatural metrics into their channels.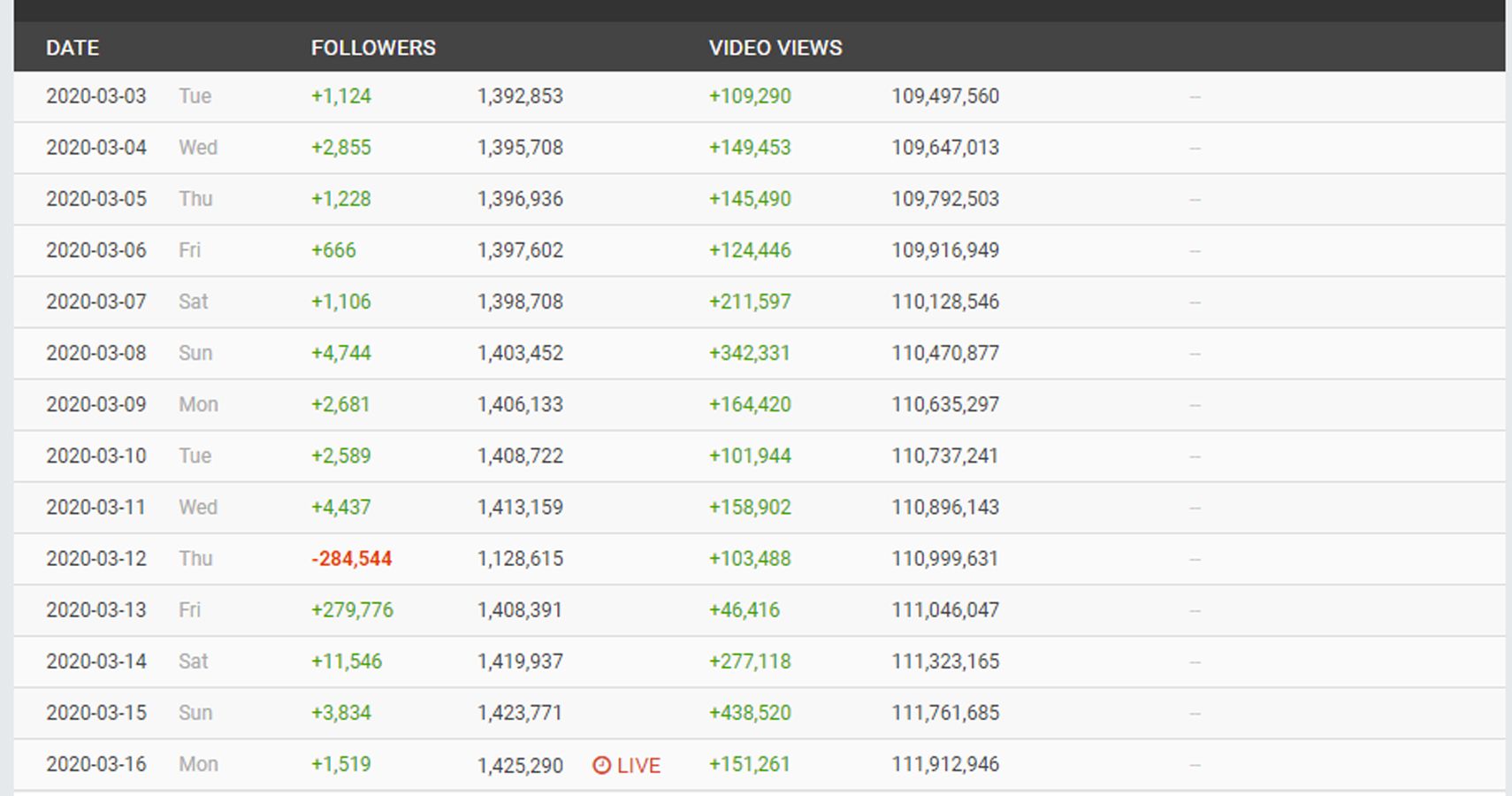 Either way, it seems that Amouranth's channel is fine for now. Bots or not, she is known for reeling in simps, and is no stranger to cracking jokes about her audiences' stereotypes.
She would get into some hot water with Twitch if she advertised anything like this on her streaming channel, so Amouranth uses her Twitter to inform viewers of her Patreon's "perks" instead. Considering her reputation for getting into trouble regardless, it may not be long until another case of the ghostly 300,000 pops up again – though it may take Scooby-Doo and the Mystery Gang to solve this one.
Sources: TwitchTracker, Twitter, SocialBlade
Source: Read Full Article