Everything You Need To Know About Final Fantasy 14 Patch 5.5: Death Unto Dawn
Square Enix is getting closer and closer to ushering in the arrival of Endwalker, the latest expansion for Final Fantasy 14 and the long-awaited culmination of its Hydaelyn and Zodiark storyline. But first, we have a duo of major content patches to look forward to in the form of Death Unto Dawn.
Coming our way later this month, Patch 5.5 is poised to introduce a significant amount of story content alongside new raids, balance changes, and other major additions to the beloved MMORPG. TheGamer has compiled everything you need to know about the upcoming update before it's upon us later this month. There's a lot to get through, so let's jump in.
Final Fantasy 14 Patch 5.5 release date – when is it coming out?
Death Unto Dawn will be launching for PS4, PS5, PC, and Mac on April 13, 2021. You can likely expect servers to be at peak capacity across all platforms and territories on release day and the ones to follow as everyone logs on to experience the unfolding narrative. So perhaps set some time aside to jump in when you're ready.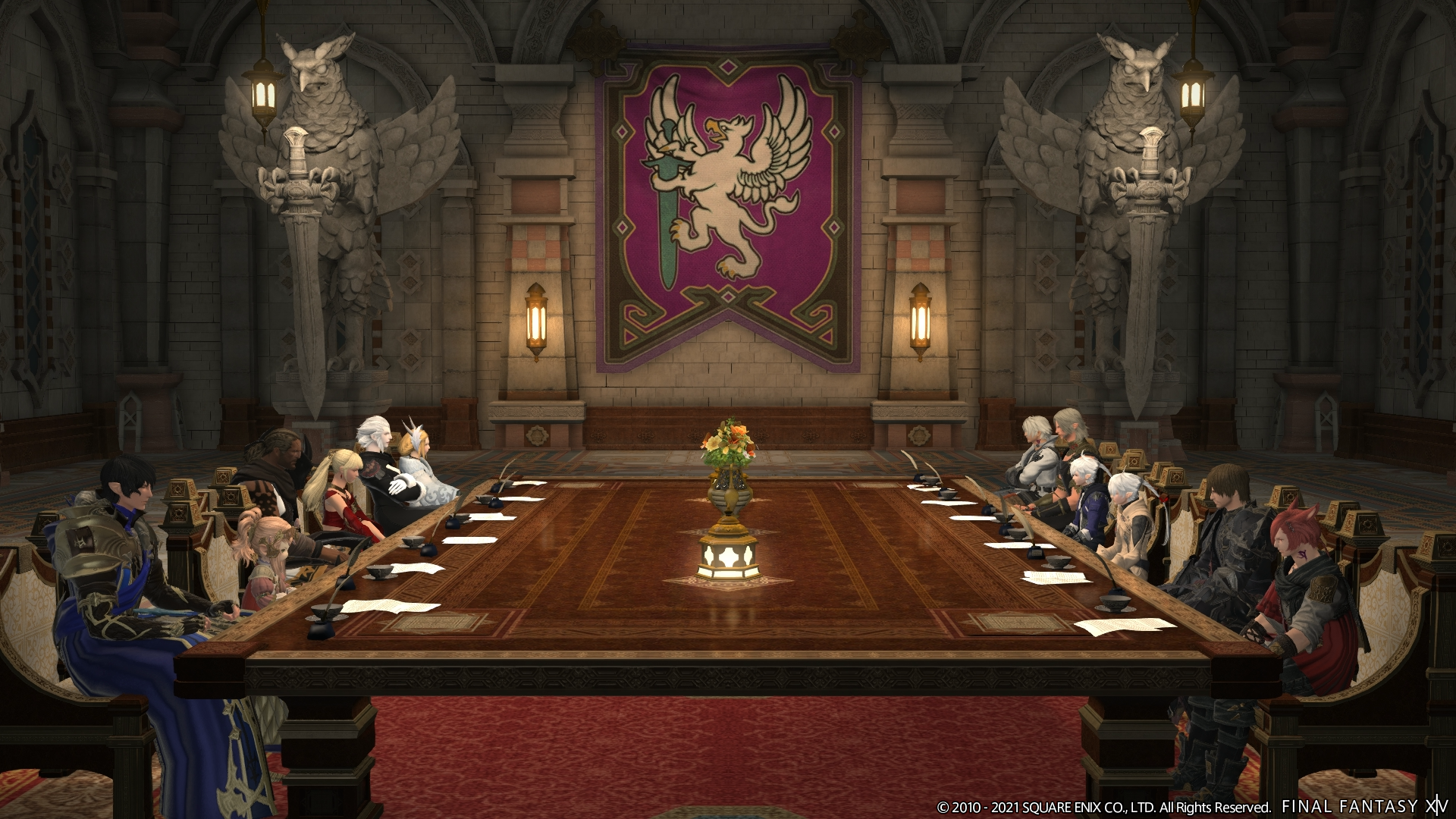 April 13 will also see the arrival of Final Fantasy 14 on PS5 in the form of an open beta. All existing FF14 players on Sony's platform can upgrade and take part in the beta at no extra cost. The next-gen version will feature improved loading times, better performance, enhanced visuals, and a number of other elements unique to the more powerful console.
The patch itself is split into two parts, with Death Unto Dawn Part 2 set to arrive in May. Knowing this, the events of this first segment could simply be building up to something even more dramatic to arrive in the coming months. Either way, we're sure it will be great.
Final Fantasy 14 Patch 5.5 story – What's going down?
Death Unto Dawn will continue from the events of Patch 5.4, and you'll need to have completed all of those quests to even access this new content. Spoilers reside ahead, but here's a description courtesy of the update's official website:
'The Scions have finally succeeded in discovering a cure for tempering, which should prove instrumental in allowing the Eorzean Alliance and the land's beast tribes to settle their differences. Prospects of peace may soon fall to ruin, however, as Fandaniel and the Telophoroi scheme to recreate the Final Days, and ominous towers rise in all corners of the realm. With the servants of chaos amassing at every turn, will the Scions uncover their plot before it is too late?'
5.5 will wrap up the narrative in preparation for Endwalker, so you can likely expect it to conclude in a major cliffhanger, or with a revelation of sorts that will leave players on the edge of their seats until later this year. I'd love to see if any detail is provided on exactly how we're getting to the moon. Exactly how narrative will be split across the two-part patch remains to be seen, but I hope it's evenly distributed to keep us satisfied.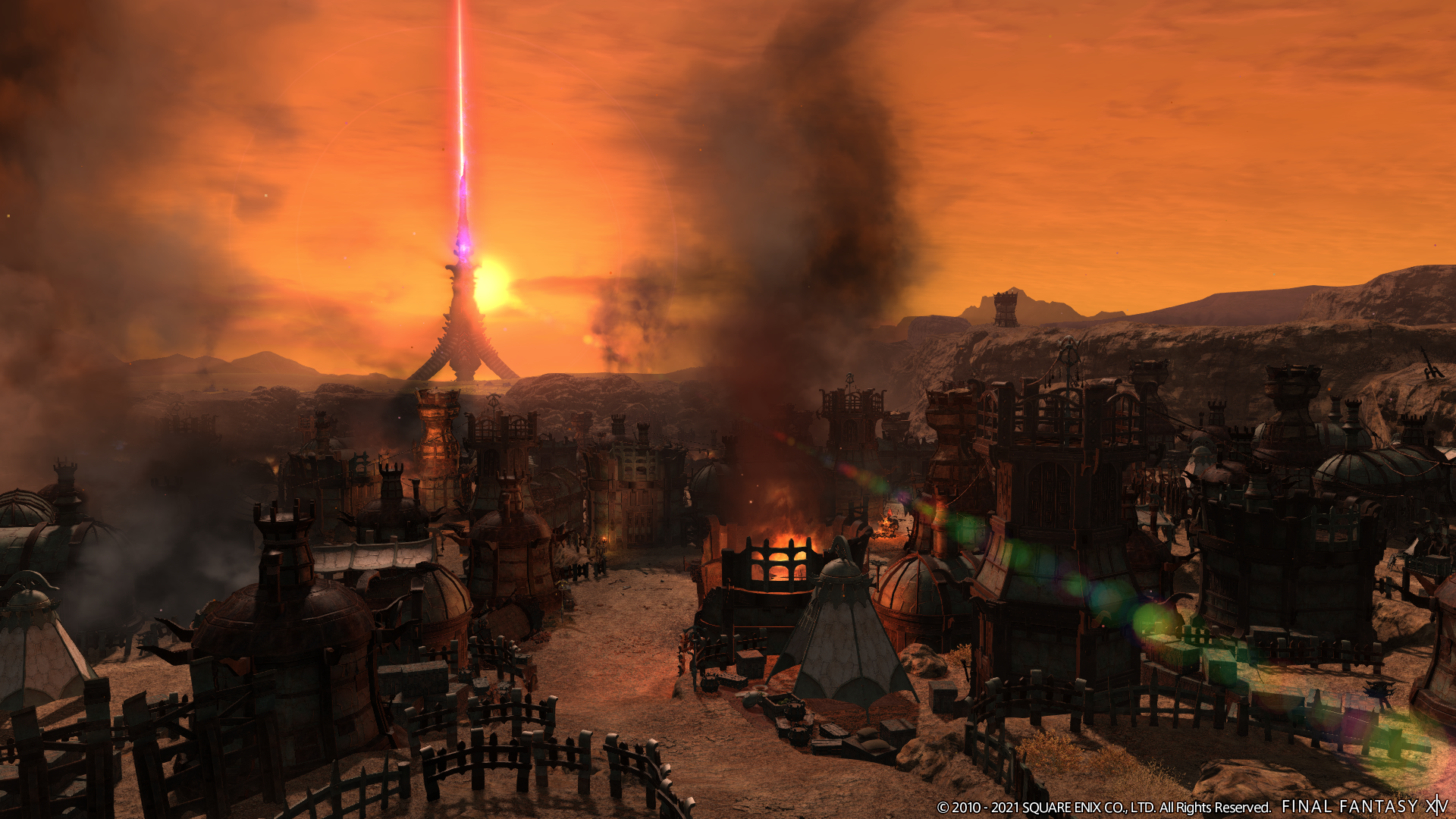 Final Fantasy 14 Patch 5.5 Dungeons – What has been confirmed?
Death Unto Dawn will receive a new dungeon in the form of Paglth'an: 'Though the herding of livestock keeps the nomadic Amalj'aa constantly on the move across the sweeping plains of Paglth'an, the permanent settlement of Zolm'ak offers respite for the weary and a venue for gatherings both political and social. Yet without intervention, it may not long be so…'
It seems this battleground will be integral to the narrative, and will likely follow the Scions of the Seventh Dawn as they fight to protect the Zolm'ak settlement from a number of dangerous threats. The released screenshots look lovely, and hopefully the mechanical creativity proves to be equally as impressive. We'll be sure to update you once we know if the second part of 5.5 will include an additional dungeon.
Final Fantasy 14 Patch 5.5 Trials – Are we fighting a weapon?
Square Enix has confirmed that in Death Unto Dawn we will do battle with a legendary weapon aboard Cid's airship. 'The Cloud Deck' is a new trial which will see you and a number of other players going up against a seemingly unstoppable enemy with a bunch of challenging new mechanics to conquer. The Whorleater (Unreal) is also being introduced for those who love a bit of high-level content. I'm personally not ready to be washed overboard for the thousandth time.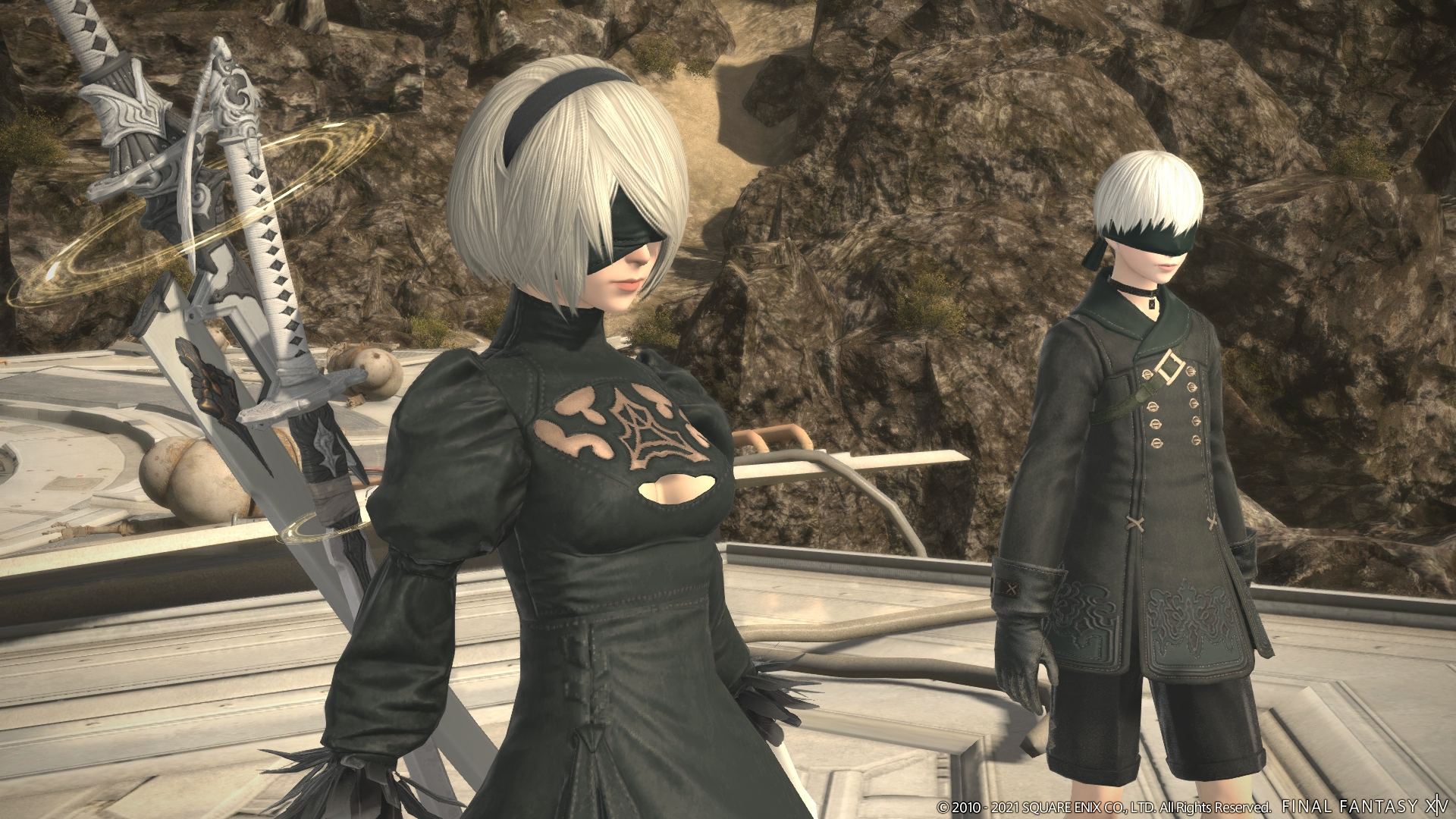 Final Fantasy 14 Patch 5.5 Nier Alliance Raid – 2B and 9S are making a return
The wait is over! Death Unto Dawn will introduce the next chapter in Yoko Taro's selection of alliance raids inspired by NieR: Automata. Known as The Tower at Paradigm's Breach, here's what the official website has to say about it: 'The white-garbed 2P's discovery was the first domino to fall in a series of conflicts that have only escalated since the arrival of the black-shrouded 2B, the pattern they form growing ever more complex. The time of revelation may be at hand, but is this tale one of hope…or despair?'
Screenshots look luscious, teasing a number of familiar characters alongside architecture and enemies from both Automata and the original NieR. With its remaster set to arrive later this month, perhaps we'll also see it crossover with FF14 in some way or another. Much like the MSQ, you will need to have cleared all previous raids and quests related to the Nier Alliance Raid to experience all of the new offerings, so you've got just over a week to make sure you're all ready. 
Final Fantasy 14 Patch 5.5 Trailer – How does it look?
You can watch the full trailer for Patch 5.5: Death Unto Dawn below.
Final Fantasy 14 Patch 5.5 Features – Any other new additions?
A new Save The Queen battlefield know as Zadnor will be coming as part of 5.5, and Square Enix has also confirmed that further advancements will be made to the Ishgardian Restoration before players can finally start jumping in, claiming plots, and calling it a home.
We likely won't see all of these efforts materialise to their fullest until the arrival of Endwalker later this year, though. You can check the official website for word on every little thing that's been announced for Death Unto Dawn before it drops next week. 
Next: Monster Hunter Rise Complete Guide And Walkthrough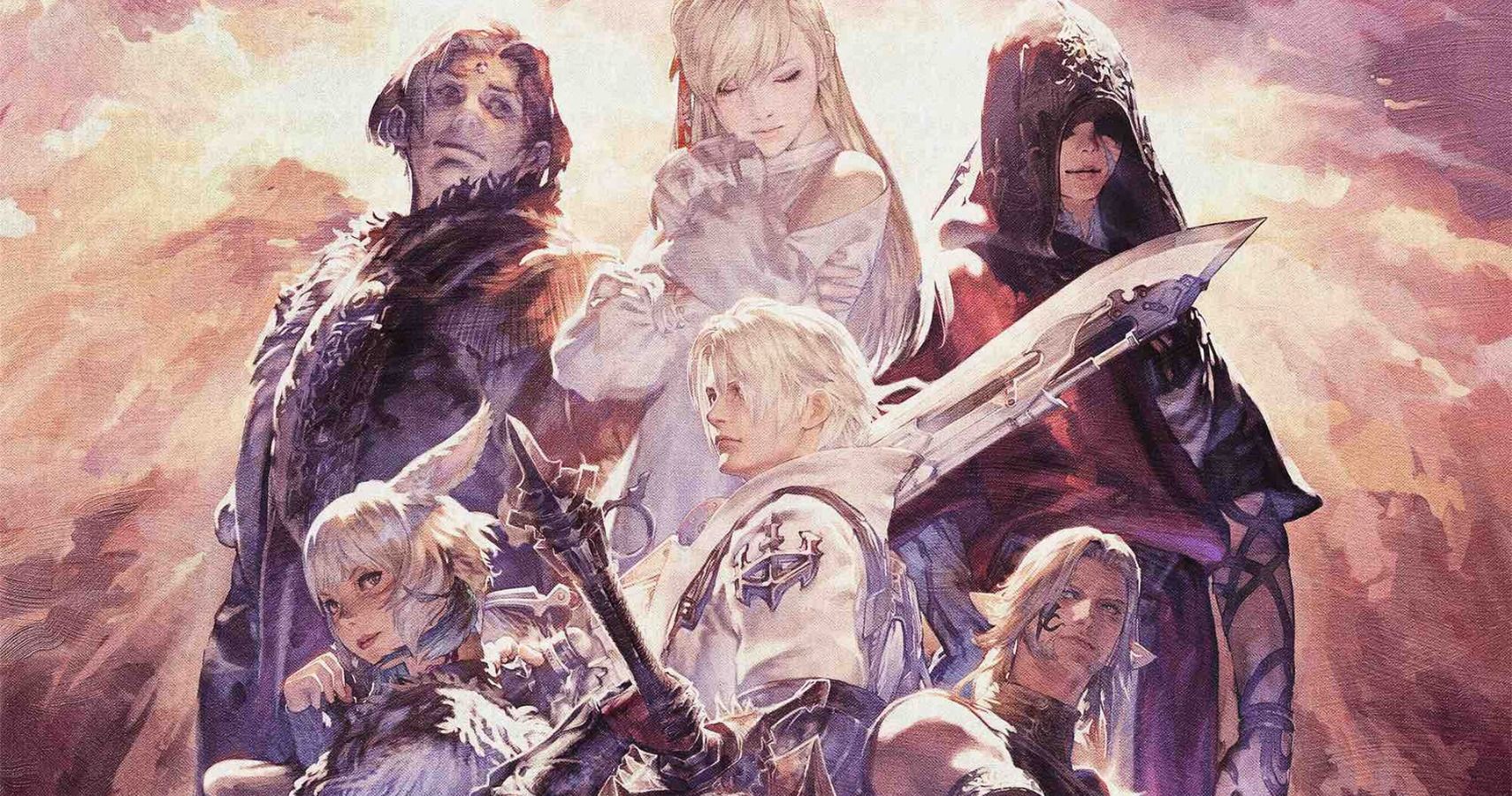 Guides
Final Fantasy
PC
Square Enix
Ps5
ps4
Shadowbringers
Final Fantasy 14
Jade King is one of the Features Editors for TheGamer. Previously head of gaming content over at Trusted Reviews, she can be found talking about games, anime and retweeting Catradora fanart @KonaYMA6.
Source: Read Full Article