Embracer Group In Process Of Acquiring Aspyr Media
THQ Nordic's parent company, Embracer Group, continues to gobble up companies, with a planned purchase of Aspyr Media for a deal of up to $450 million ($60 million in cash and $40 million in shares will be paid upfront). According to the press release, the studio will remain independent.
Aspyr Media, a team of 140 employees, will be working under Saber Interactive for Embracer Group's growing library of games. Gematsu reports that the studio has a "major" project in development that has a $70 million budget. Embracer Group says that this product will be important for the company going forward. Aspyr has a history of porting fan-favorite Star Wars games over the past few years. They've brought Star Wars Episode 1 Racer, Star Wars Jedi Knight: Jedi Academy, and Star Wars Jedi Knight 2: Jedi Outcast to modern consoles.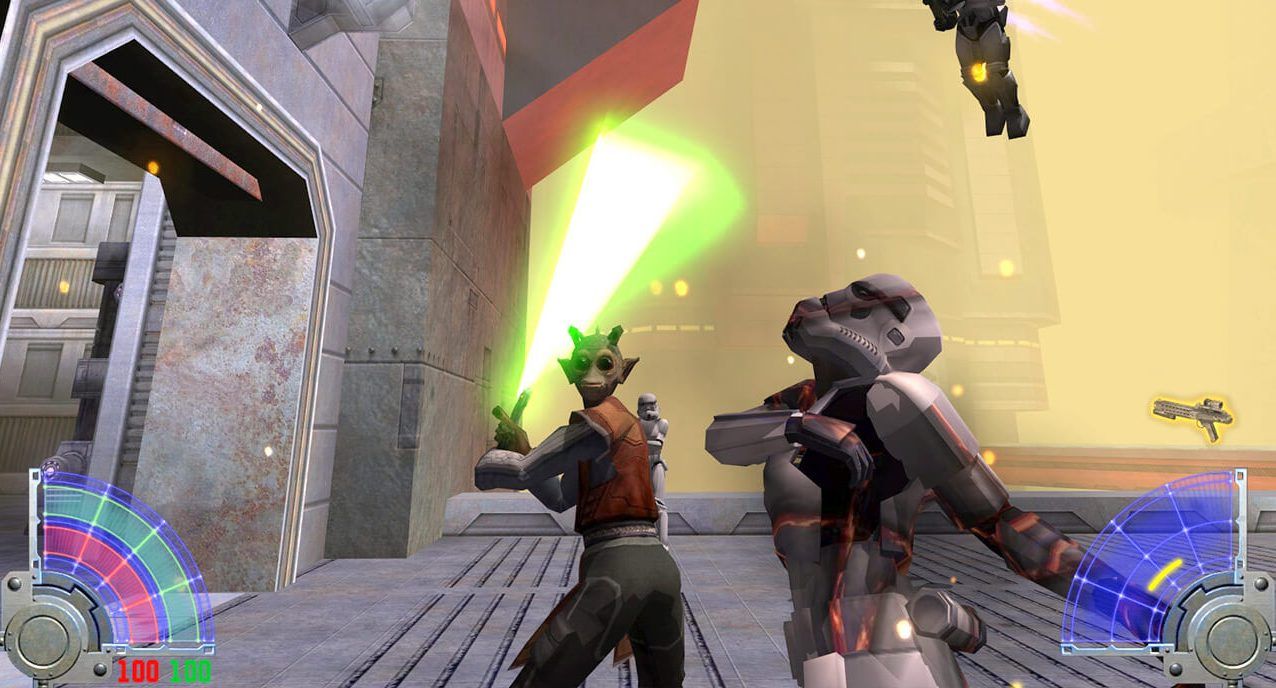 Perhaps  after these successful releases, Disney has trusted Aspyr enough with a new game set in a universe in a galaxy far far away, but we'll have to wait and see what this major project is. EA's exclusivity deal with the Star Wars franchise has thankfully faded away with new projects on the horizon. Ubisoft will be making a new AAA Star Wars open-world title with The Division developer, Massive Entertainment at the helm.
"Together we will be able to greatly expand our development and publishing activities here in the US," said Matthew Karch, CEO of Saber Interactive and Director of the Embracer Board, "Today is a truly amazing day for Saber and the entire Group."
Embracer Group seems to be continuing the race for having the best gaming catalog possible. Just this week, the company announced that it will be purchasing developer and publisher Gearbox Software for $1.3 billion if it matches its financial targets over the next six years. $188 million was given in cash with $175 million in shares upfront. Randy Pitchford is still the head honcho at the company, despite multiple controversies. A magician never reveals his secrets, we guess.
Microsoft reportedly tried to purchase Gearbox Software earlier but backed out of the deal. The tech giant had major profits over the past year, so we expect Xbox to acquire some new first-party exclusives soon.
Source: Read Full Article