Dying Light: Platinum Edition Listed On Microsoft Store
It seems Microsoft has once again leaked a new game's edition through the Microsoft Store. This time the culprit is Dying Light: Platinum Edition, which is a bundle with all previously released DLC coming on May 27.
The appearance of the Platinum Bundle appears to be a mistake on Microsoft's part, as there has been no announcement or hints from Techland regarding a re-release. With the Dying Light Twitter account teasing news about Dying Light 2, it seems like the re-release was likely planned to be announced around the same time, as sources indicate Techland is about to hold an event dedicated to the franchise. Some new intel regarding the long-anticipated Dying Light 2 is expected soon, too.
As of right now, the Platinum Edition page isn't available on the Microsoft Store having been taken down, but screenshots of it have already spread across the web. We don't know how much this bundle will cost, as there was no pricing information shown.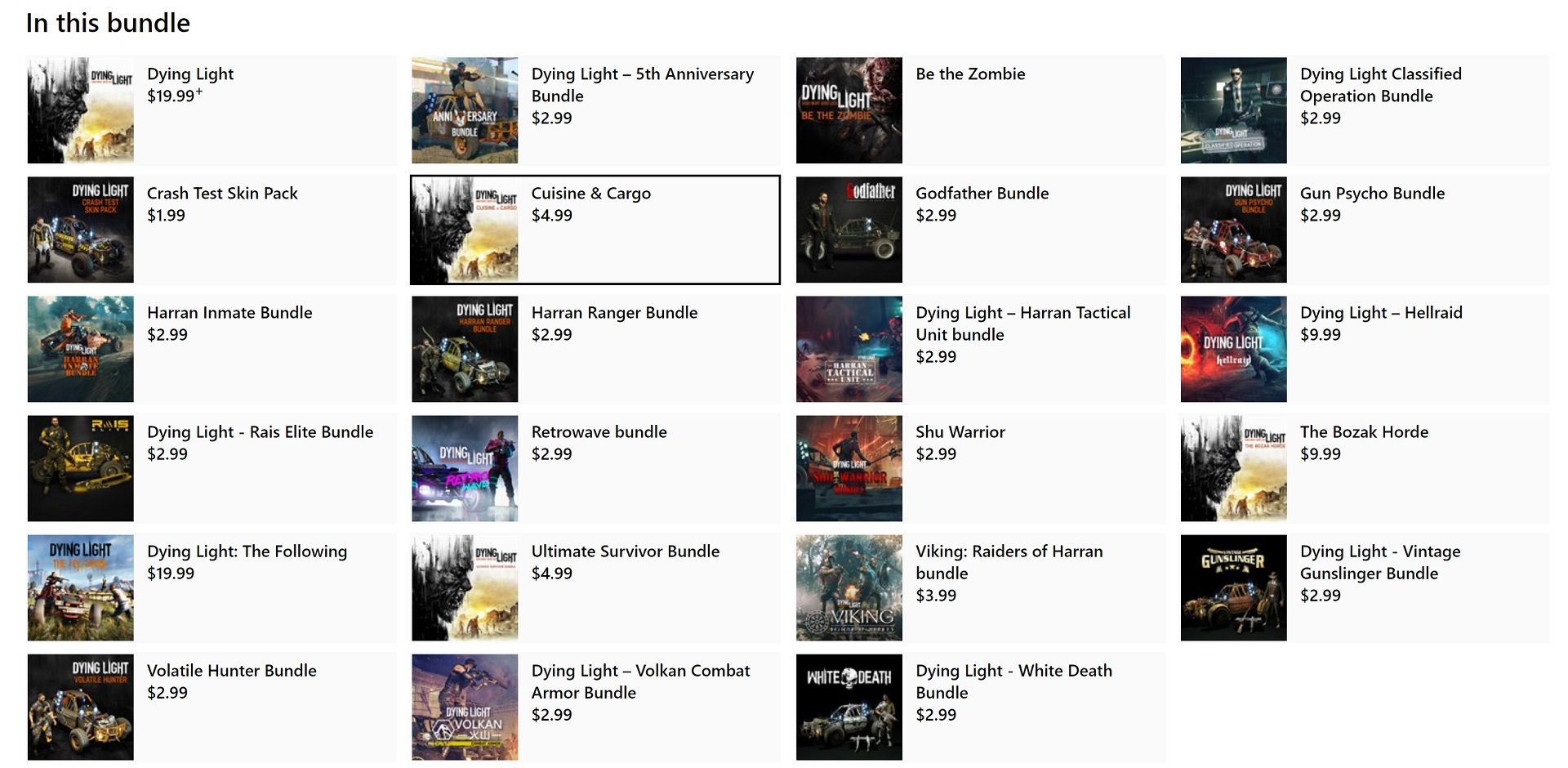 The description said Dying Light: Platinum Edition will include all four major expansions for the original first-person action game, such as The Following, Hellraid, Cuisine & Cargo, and The Bozak Horde, as well as 17 additional small DLC packs with extra weapons and skins. With all that in mind, it looks like Platinum Edition might be just an extension of the already existing Anniversary Edition, which is already available on PS4 and Xbox One.
Sadly, no information was found if Dying Light will get native support on next-gen platforms PS5 and Xbox Series X|S with the release of the Platinum Edition. The game originally launched in 2015 and is available on new platforms at 30 fps via backward compatibility, so it would benefit from a boost.
According to the developers, Dying Light 2 will get a map double the size of the first game's world, with hundreds of buildings, skyscrapers with multiple floors, and bridges. To keep things focused on first-person exploration and melee combat, the game will not include firearms or vehicles.
Source: Read Full Article