DOOM Eternal Has "Games As Service" Plans
DOOM Eternal wants to make slaying demons a seasonal affair, complete with in-game events that provide unique rewards.
Games today don't just stop at wanting a player's money. Today's games also want a player's time too. They want to keep that player hooked on the game with events, rewards, and social factors, ensuring that they just keep playing their game and nobody else's.
For players, it can be more than a little exhausting. Now we have DOOM Eternal saying they're going to do the same thing as everyone else.
In a recent interview posted on YouTube, DOOM Eternal executive producer Marty Stratton sat down with game director Hugo Martin to discuss how Eternal won't just stop at letting you play a fun single-player campaign. Eternal will be a "primarily online experience," according to Stratton, filled with events that require the player to always be online in order to participate.
Although Stratton didn't go into detail, he did say that DOOM Eternal will have seasons for its multiplayer game modes and those seasons will have events that reward XP and cosmetics like player skins, weapon skins, nameplates, and podiums. Skins, in particular, are presented as collectible items that should draw the player to participate in these online events.
Martin went into more detail on those skins, admitting that he actually went out and purchased a bunch of action figures and toys in order to draw inspiration for DOOM Eternal's skins. "Because I am 43 years old and I choose to spend my money on toys," said Martin. "I do whatever I want."
With a greater focus on multiplayer game modes, DOOM Eternal will have to grapple with the toxic gamer problem that seems pervasive in primarily online games. Eternal will have a novel solution to that problem called the "booster." It works sort of like a "like" button–after playing a match with someone, you can select that player to be your "booster." This gives that player bonus experience throughout the season, so players have an incentive to play nice in order to get "boosted" by other players.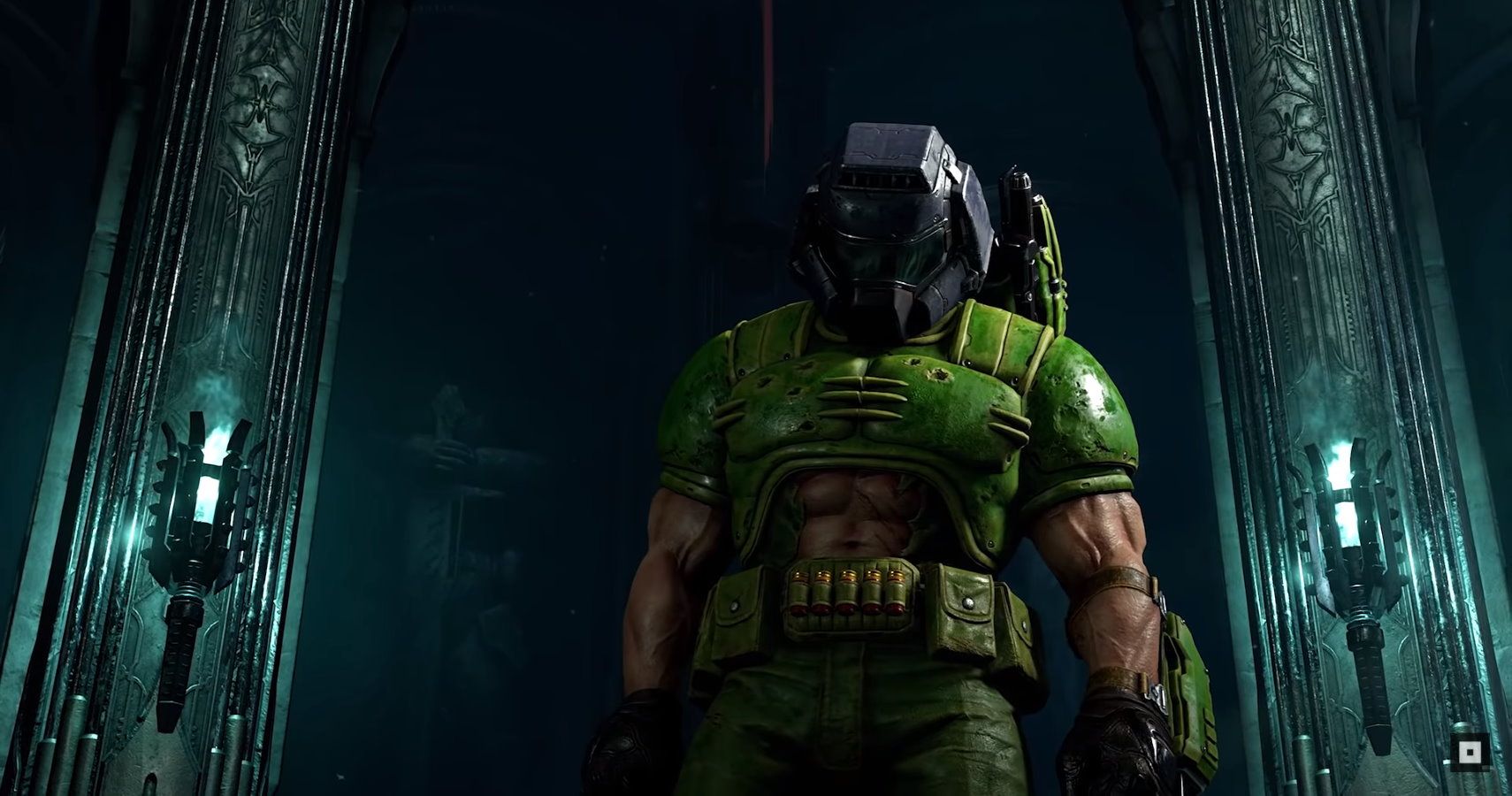 Boosting doesn't take anything away from the person who provides the boost, and is a great idea to encourage good behavior.
While events and seasons will require an internet connection, you won't necessarily need to play online in order to participate. You can gain XP towards events just by playing the single-player campaign. And if you really want to just play by yourself with no internet connection, you can do that too.
DOOM Eternal takes you to Hell on Earth on March 20. Oh, and you'll need a Bethesda account to participate in events. Sign up details are below.
Source: Read Full Article