Diablo 4 Will Expand Customization Options With Its Dye System
Today, Blizzard Entertainment offered an update on the progress of the highly-anticipated Diablo 4. In a blog post on its official website, the studio shared a quarterly update that offered a new look at character art and some of the customization options that will be available in the dungeon crawler. Specifically, it was revealed that players will have more customization options than ever before with the newly renovated dye system.
In the update, lead character artist Arnaud Kotelnikoff offered a deep dive into the character customization and visual improvements that Blizzard had created for Diablo 4. According to Kotelnikoff, the RPG will have "more in-depth customization for your characters than in any previous Diablo games". As such, players will be able to change the face of their character as well as their hairstyle and facial hair. Jewelry can be added to characters along with makeup, tattoos, and body paint. While a few of these elements will be class-specific to support each classes' unique background, many will be shared allowing even more opportunities to mix and match to create a unique character.
Related: New Look At Diablo 2 Resurrected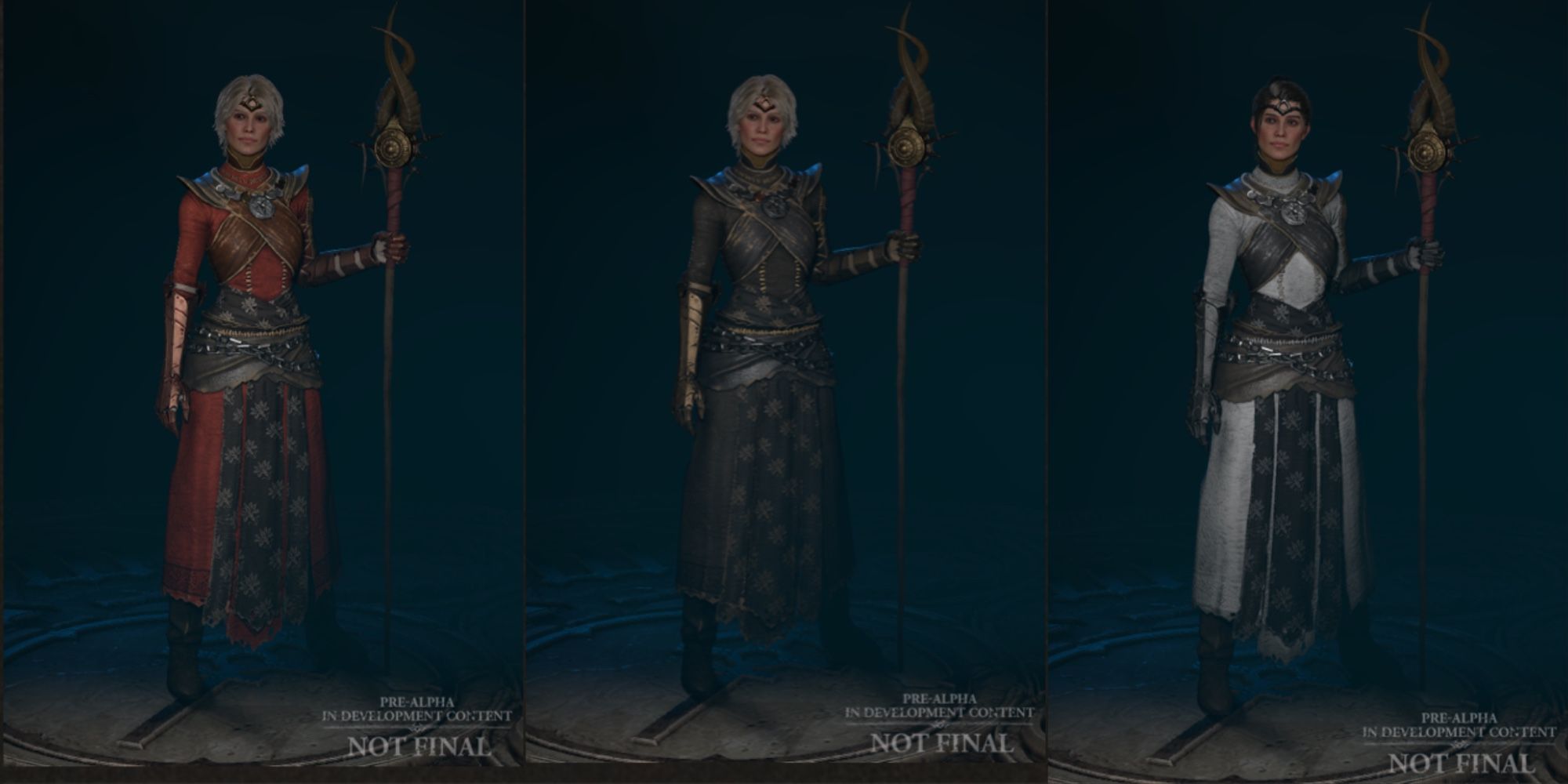 Kotelnikoff also shared details about the dye system and how it will allow for further customization. The system will allow players to change the color palette of their armor pieces including the helmet, chest, gloves, legs, and boots. Each piece can be individually dyed, or the same color scheme can be applied to all of them. This was an important factor in the creation of Diablo 4 because, according to Kotelnikoff, "tools that empower players to customize the look of their characters help build a stronger connection to those characters and the game".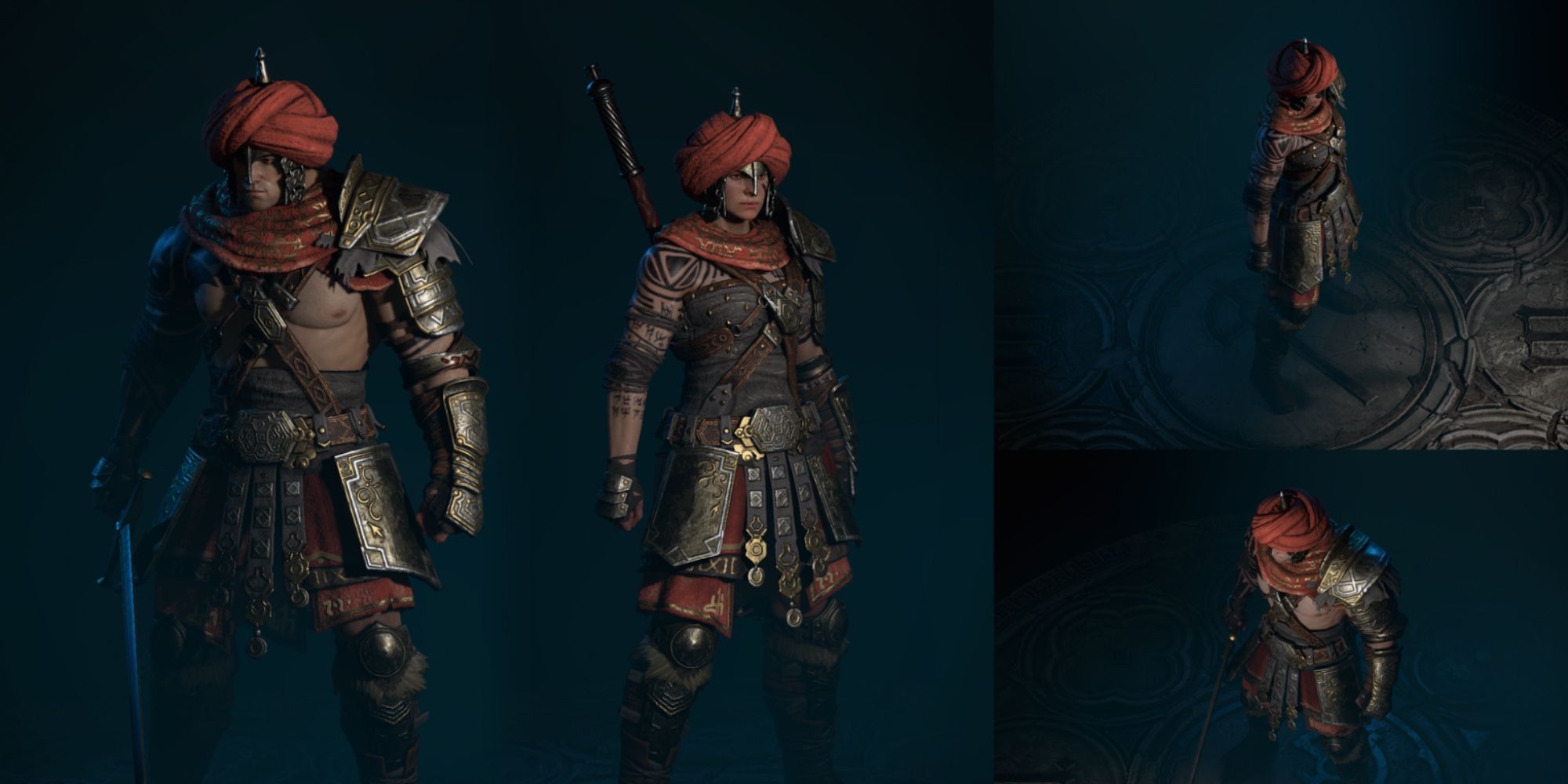 Though, implementing such a system was not without its challenges. To achieve a sense of reality within the fantasy world of Diablo, the developers decided to implement physically-based rendering or PBR. This means that materials look and react to light in a realistic way. Because of this new system, materials like metal do not allow themselves to be dyed non-traditional colors. To combat this, the team had to add data to the in-game armor that "identifies specific material types and tells the dye system what color goes on what material, such as leather, fabric, metal, and other specific surfaces". This allowed for metals that can be dyed but still retain a sense of realism in the Diablo universe.
Diablo 4 is shaping up to be the most customizable and realistic-looking entry in the series yet. While no release date has been revealed for the game, the amount of detail going into the title is sure to make it worth the wait.
Next: Xbox Acquisitions Are Bearing Fruit, And Sony Should Be Worried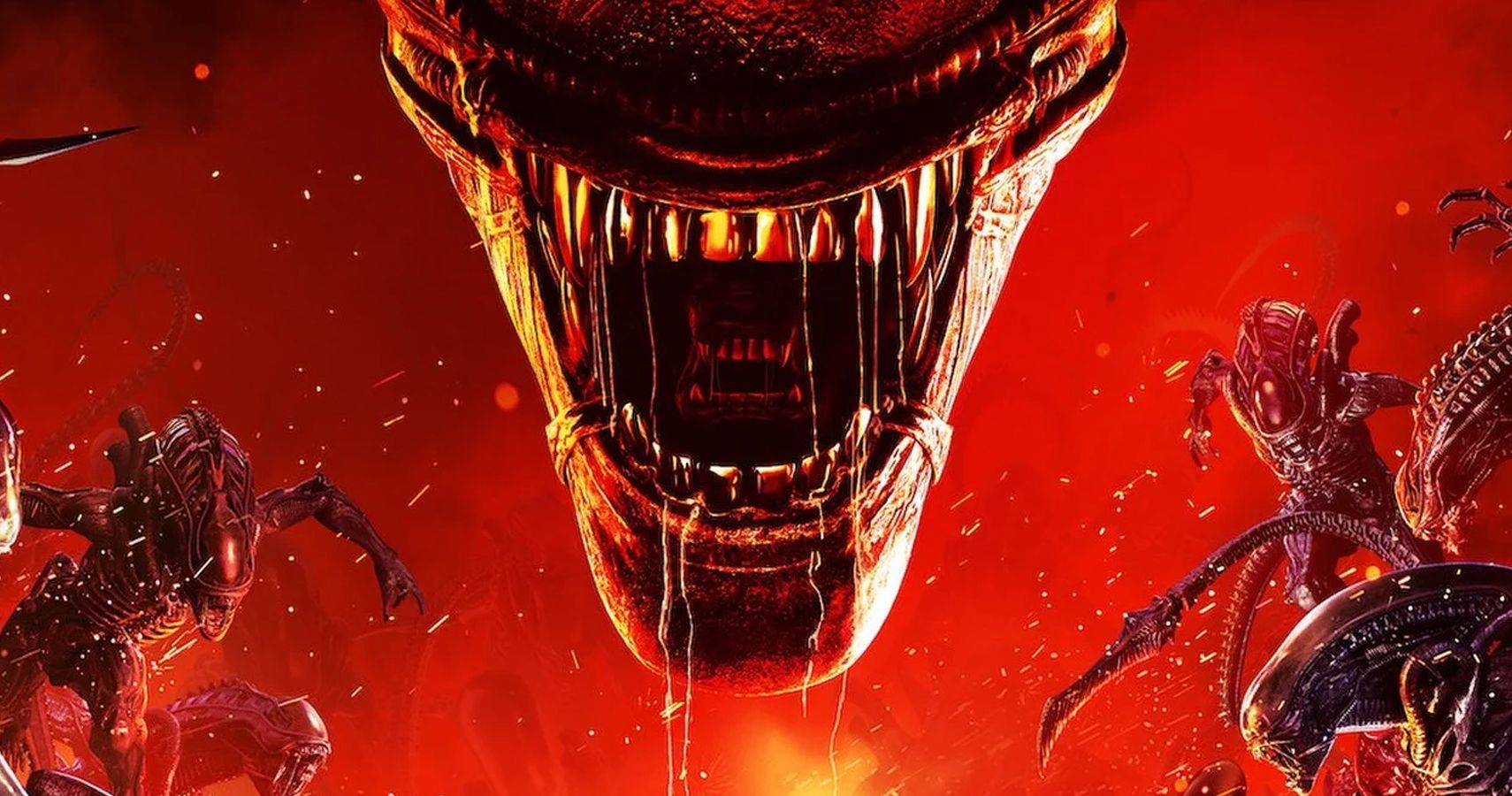 If you were hoping to play with your buds on other platforms, then you're out of luck.
Source: Read Full Article