Deep Rock Galactic's New Biome Update Brings Azure Weald, Hollow Bough, And New Bosses
February 4 is the next big date on Deep Rock Galactic fans' calendars, as it introduces the game's Update 33. The vibrant co-op FPS is attractive enough without additional content, but this new update will add two new biomes to navigate as well as new mutations to exterminate.
Titled "New Frontiers", Update 33 entered the Experimental branch on Steam at the beginning of the week – for keen players to get a taste of a freshly brewed Glyphid Slammer. Developer Ghost Ship Games also hosted a Twitch stream showcasing the new biomes, and added a handful of new screenshots to the game's update page on Steam. It was also confirmed that the Xbox/Win10 version of Update 33 would release a week after the Steam version on February 11.
Azure Weald is the first expanse up for exploration, which presents a trippy and tantalizing environment to wander through. As the bioluminescent coral reef illuminates your path – similar to the sights seen in Pokemon Sword and Shield's Ballonlea – there are also creatures that you can fly through the caverns with. The second biome is the not-so-inviting environment of Hollow Bough – producing jagged, red vines that look like The War of the World's red weed on steroids. You'll feel relatively comfortable jogging through Azure Weald, however, Hollow Brough should be navigated with caution. These vines are everywhere, and while some are relatively stagnant, others are a little more aggressive – grab your flares.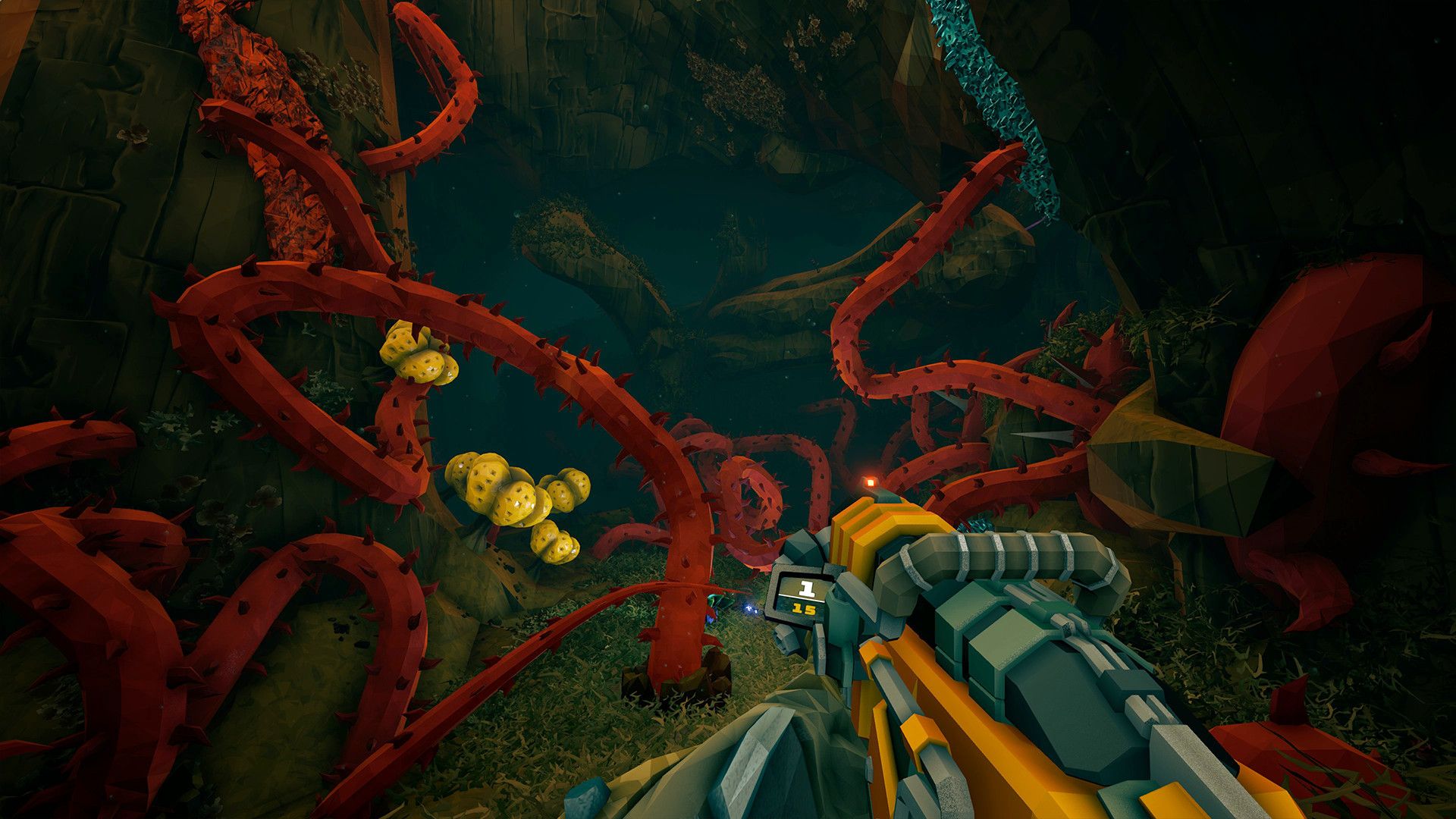 The last highlight of Update 33 is the introduction of new enemies: the Glyphid Dreadnought twins Arbalest and Lacerator – which look like two-legged spiders with teeth like World of Warcraft Orcs. Two other foes designed to pester your endeavors are the Mactera Tri-Jaw and Mactera Brundle – flying mutations with the same design and level of annoyance as pesky blue bottle flies.
Ghost Ship Games also highlighted that there would be a few "tweaks and changes" to current mission types, including the ability to retrieve Doretta's control unit in Escort missions, downloading the location M.U.L.E. legs, and the ability to build fuel lines in Salvage missions.
Deep Rock Galactic has no short supply of fans, as its players managed to get the game to gold after selling 2 million units. The FPS was a triumphant dark horse last year that easily stands as one of the best alien-themed games in the galaxy.
Source: Read Full Article