Animal Crossing: New Horizons – How To Change Your Appearance
If you want to get straight to the action in Animal Crossing: New Horizons, here's a fun tip — don't worry about creating the perfect character at the beginning of the game. Although the options are fairly limited to start with, you can still end up spending a significant chunk of time working your way through all the hairstyles, eyes, and noses at your disposal. Fear not, as your little villager is completely customizable once you land on your island. Here's how it works.
Change Your Appearance With A Mirror In Animal Crossing: New Horizons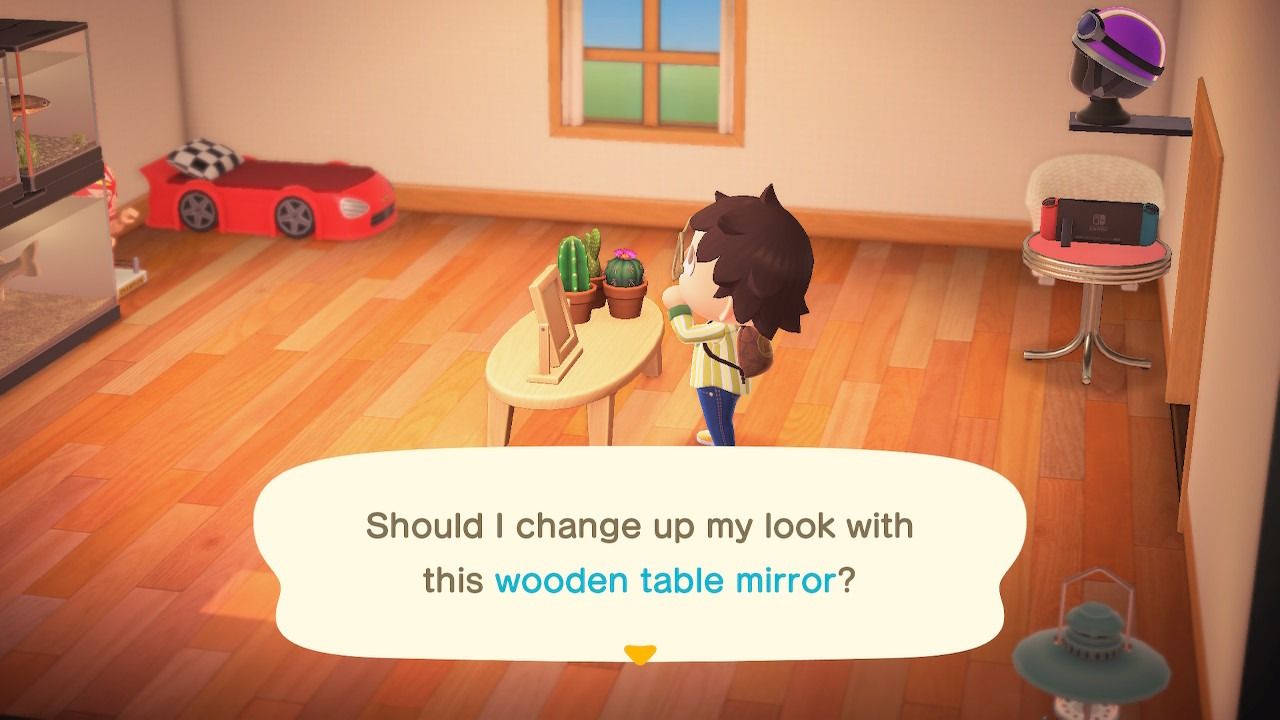 To mix up your appearance, you'll first need to find a mirror. These aren't passed out as rewards for any particular task, but there are plenty of ways to acquire one. For example, we've stumbled upon DIY recipes for them in Message Bottles on the beach, purchased them from Nook Stop, and you can even find them in presents floating across the sky. As you explore your deserted island be sure to keep your eyes peeled, as you never know where the next cool item will come from.
Once you've snagged a mirror, simply place the item in the world and interact with it. This will open the character editor that you used at the beginning of the game, allowing you free reign to change up your looks. You can even unlock more options by purchasing certain packs at the Nook Stop in Resident Services — including the "Top 8 Cool Hairstyles" pack.
Customize Your Clothing At A Wardrobe
While you can change your clothing on the fly by simply equipping the item from your inventory, later in the game you'll be able to get your hands on a wardrobe to make the process a bit more engaging. Interact with the wardrobe and you'll open a menu that lets you try on different clothes, previewing what the final product looks like before putting them on. When you eventually bring the Able Sisters to your island, you'll be able to do the same thing at their shop — with the added benefit of checking out products in different colors.
There aren't many decisions in Animal Crossing that are permanent, including your own appearance. So kick back, relax, and explore the island slowly. Before you know it, you'll stumble upon a mirror and the ability to change your looks on demand.
Source: Read Full Article