Angry Birds Casual Has Soft-Launched, Brings The Series Back To Basics
The the birds are back, and they're angrier (but also friendlier!) than ever. Angry Birds Casual, the latest title in the Angry Birds gaming franchise, has just soft-launched for iOS devices. Rovio Entertainment, the creators of the Angry Birds games, describe Casual as a back-to-basics game that offers "an easy-to-learn experience that strips away some of the complexity of the more recent entries in the incredibly popular Angry Birds series."
Angry Birds Casual dropped earlier this week, featuring adorable renderings of the "angry birds" players know and love. In this title, the birds venture out on an epic (but super fun and adorable!) quest to reunite fireflies with their soulmates. Yup, it's just as wholesome as it sounds.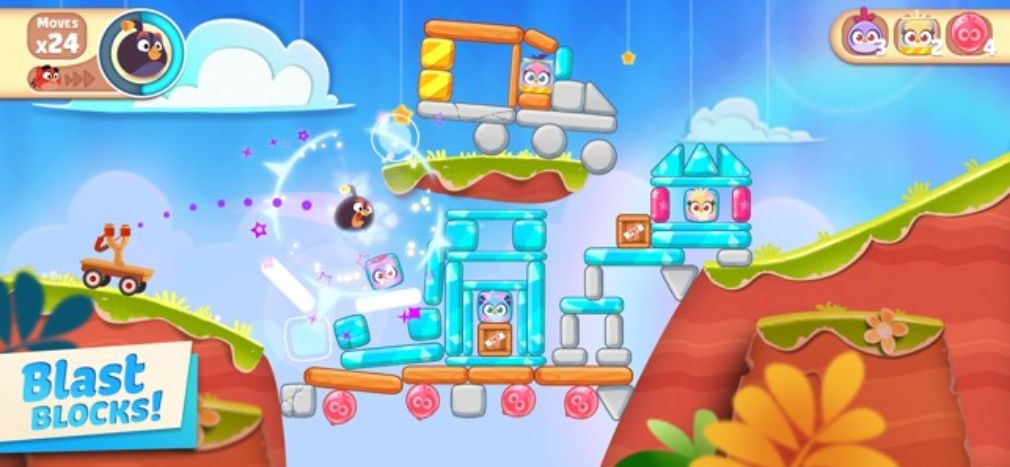 The soft launch status means that the game has not been officially released at this time; more accurately, the game is being tested in the US, Finland, Poland, and Sweden for the next couple of months for iOS devices. A global release date and a port for Android devices are yet to be announced at this time. Hopefully, it's not too far away.
This is the second soft launch of an Angry Birds game as of late; just a few weeks ago, Angry Birds Tennis soft launched in the US, a new arcade-style tennis game that featured fan-favorite characters from the franchise as well. A global launch date for that title has yet to be confirmed as well.
Angry Birds is a highly popular video game series created by Rovio Entertainment, which focuses on the eponymous angry birds themselves as they try to save their eggs from green-colored pigs. The success of the original game, released in 2009, has spawned a number of sequel games, spin-offs, and even a movie and several animated series.
Angry Birds Casual is now available in the App Store as a free-to-play downloadable game in the US, Finland, Poland, and Sweden. Availability in other countries or for other mobile devices has not been announced or confirmed yet.
Source: Read Full Article