Among Us Searches Have Sky-Rocketed On Popular Adult Site
Among Us's popularity escalated recently, and not just when it comes to the number of people playing the game itself.
Fall Guys released on PS4 and PC in August and took the gaming world by storm. However, as is often the case, it wasn't too long before the next craze was ushered in. This time around, it took the form of Among Us, and it took less than a month for the murder-mystery mobile game to take away a chunk of the popularity that had befallen Fall Guys.
Among Us was actually released all the way back in the summer of 2018. However, it didn't get its big break until popular YouTubers and streamers started to play the game about two months ago. Since then it has blown up, and just about everyone wants to play it. Even congresswoman Alexandria Ocasio-Cortez has been playing.
For some people, playing a game isn't enough. Even watching others play it on Twitch isn't enough. Just about anything that enjoys a modicum of mainstream success will be transformed into incredibly crude adult entertainment if you get what we mean. Adult parodies of Among Us are already out there for fans of the game who are looking to scratch that itch, and according to new research, a lot of its players are pretty itchy.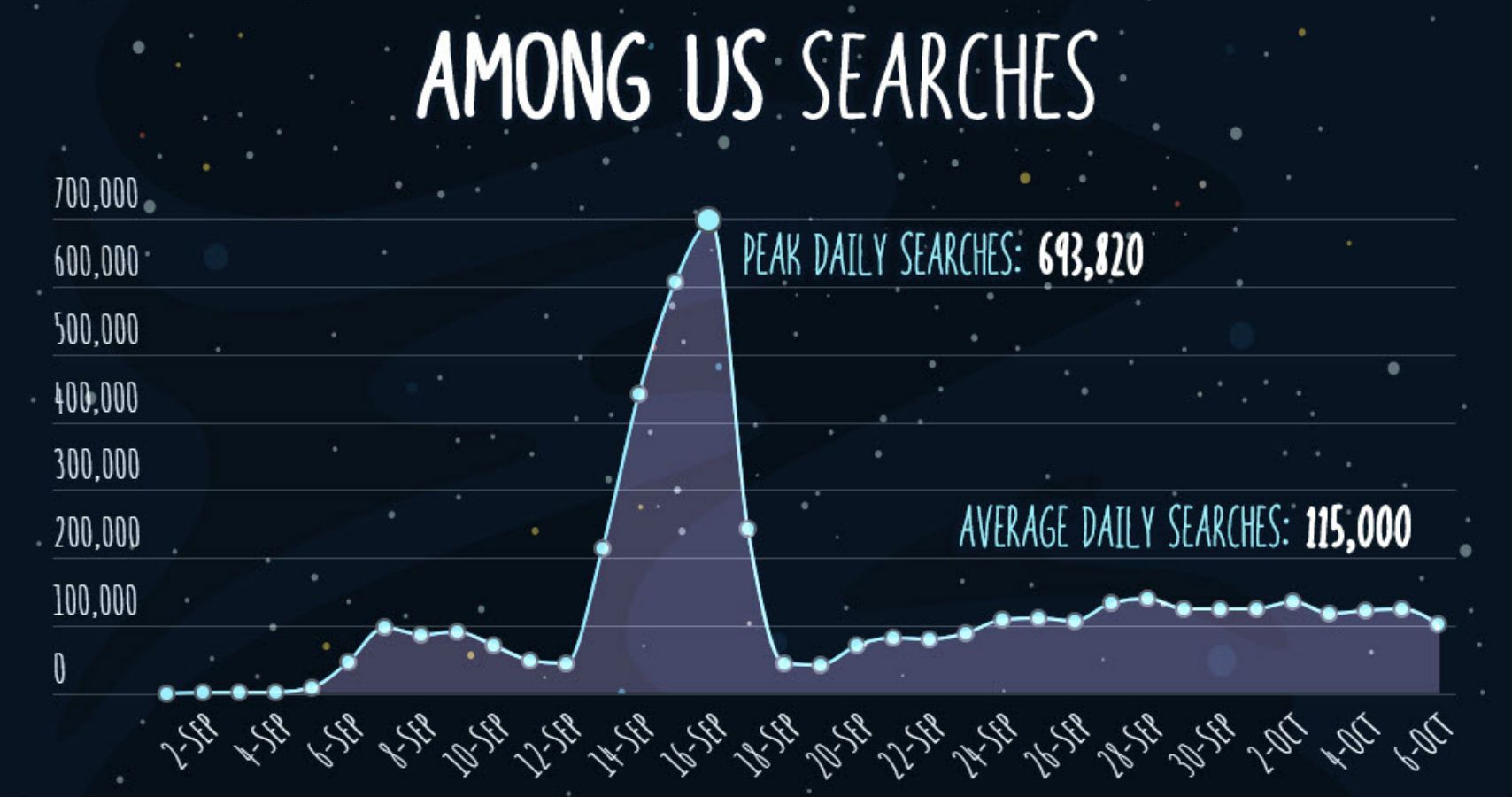 Adult site Pornhub has revealed via its Insights section that as soon as people started playing Among Us at the start of September, they also started searching for it on its site. The number of daily searches on the site for Among Us started to swell during the first week of September. Less than two weeks later they had peaked at almost 700,000 searches in a single day. Since the start of September, Among Us has been searched for on the site an average of 115,000 times per day.
Why anyone would want to watch Among Us videos of this nature is beyond us. It's also unclear what exactly they'd look like. We'll leave that to your imaginations, or your search engines. This isn't an isolated incident either. Searches for Final Fantasy 7 on the site significantly increased when its remake was released earlier this year, and Apex Legends was one of its most searched terms in 2019.
Source: Read Full Article