A Kojima Productions Employee Has Tested Positive For Coronavirus
In a sad bit of news, an employee from Kojima Productions has recently tested positive for COVID-19. The company made an announcement on Twitter today and has stated it will be enacting precautionary measures to prevent other employees from getting the disease. Much like other companies, Kojima Productions will be temporarily closing the office, sanitizing the entire facility, and having employees work remotely until the necessary time has passed.
In a PDF on the company's official website, it was noted that the employee that tested positive hasn't been to the office since March 20, 2020. Likely home because of symptoms, they underwent a PCR test and the results came back today. While it isn't mandatory for the company to shut down, Kojima Productions is erring on the side of caution so that no one else is harmed.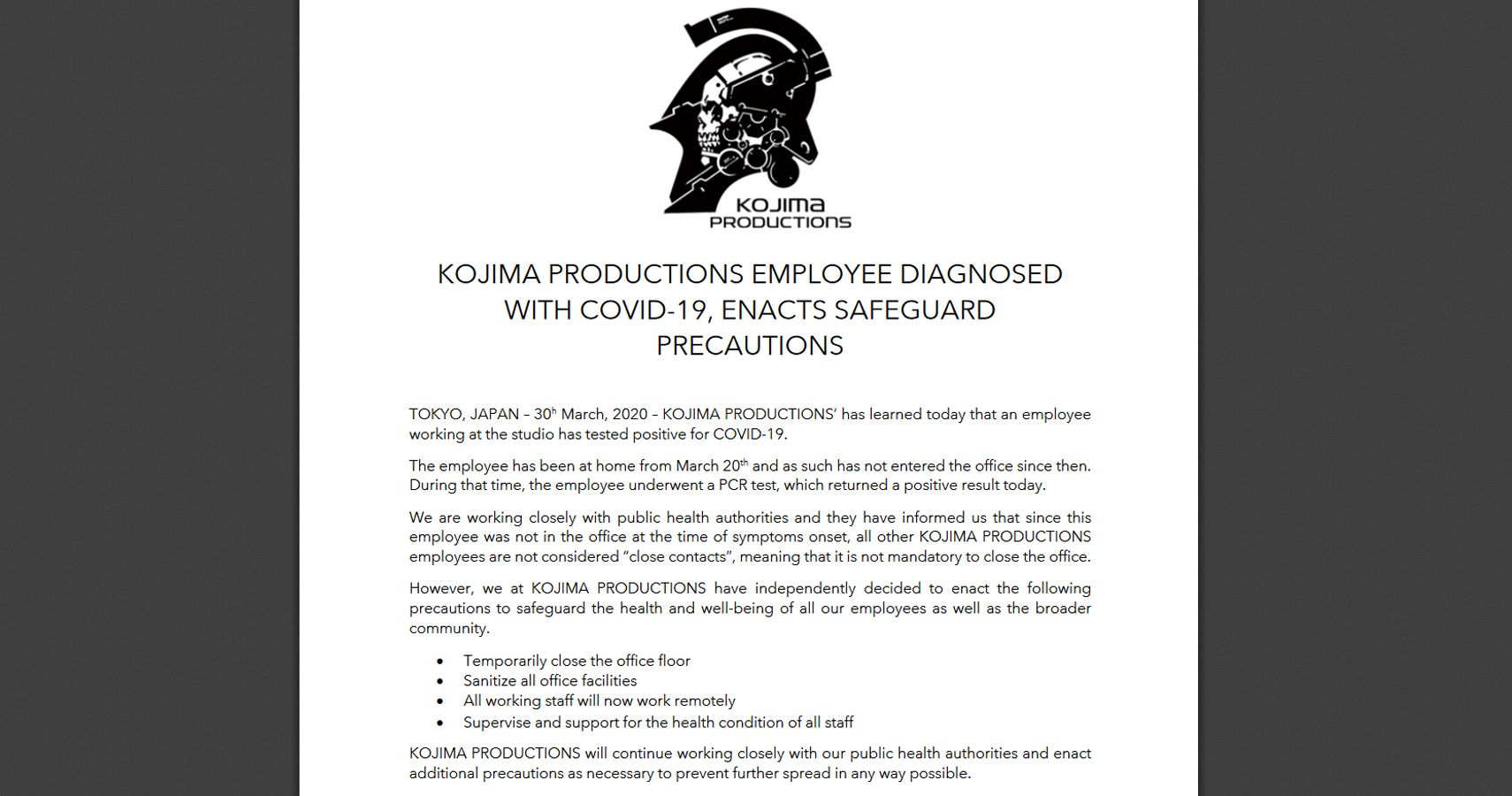 Moving forward, Kojima Productions is set to work closely with health officials to prevent the virus from spreading elsewhere. It's unlikely that the employee was being reckless and more that they simply caught it like anyone else. Even the safest of people aren't immune to getting coronavirus.
We'll update you with any further information should Kojima Productions share it. Here's to everyone returning to work happy and healthy in the near future.
Source: Read Full Article