16-Bit Action Platformer Super Catboy Ready To Pounce Onto Your PC Fall 2021
Developer Pixelpogo and publisher Assemble Entertainment recently announced Super Catboy, an action platformer inspired by the 1990's golden era of 16-bit platformers, currently scheduled for a Fall 2021 launch on Windows PC and Mac. The announcement comes with a newly-posted trailer on Assemble's YouTube channel.
With the internet being primarily designed for the sharing and watching of cat videos, it makes sense that there should be more cat-focused video games, as well. According to the official press release, Super Catboy "combines the charm of cat videos and the thrill of intense shooters to create a one-of-a-kind cat-tastic escapade." Initial game details are sparse, but the story seems to be that the furry fury is on a quest "to dismantle the shady plans of his evil creator so that he can go back to doing…cat things…in peace".
Super Catboy will be accompanied by WeaponGirl, "a young girl armed to the teeth with more weapons than you can PSPSPSPS at". Sinister anthropomorphic dogs also seem to play a part as Super Catboy's nemeses, and there's a brief shot of what's possibly them in the announcement trailer, along with another figure shrouded in darkness who could possibly be human. Hopefully, more info on these characters will be released soon.
Looking at Super Catboy's Twitter feed, it seems the game has been in development since 2017. Clawing through there is an interesting distraction and look behind the scenes of indie video game development, and provides a few more details about the game. For one, there may be a Nintendo Switch version of Super Catboy being planned, which makes sense for a platformer like this.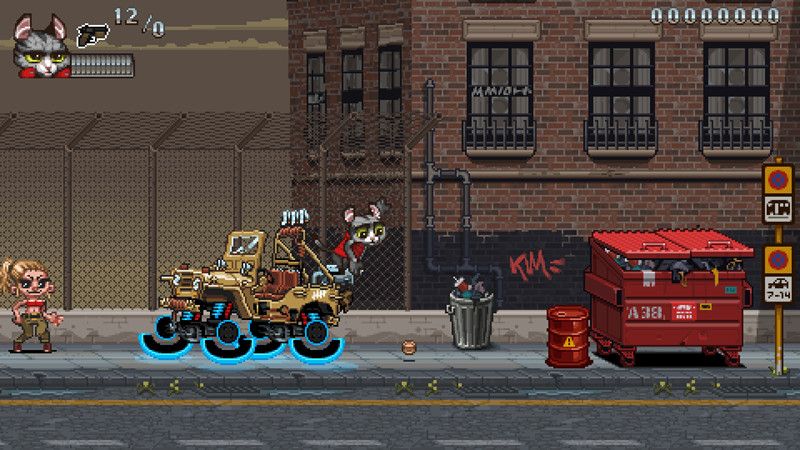 Credit: Pixelpogo / Assemble EntertainmentThere are plenty of screenshots available for you to purr-use on Super Catboy's website, as well as on its Twitter, Facebook, and Instagram channels. And if you'd like a deeper look into the game, there is also a pre-alpha demo download available on the website.
Source: Read Full Article