Everything You Need to Know About DOTA Summit 12
Beyond the Summit's organized event, DOTA Summit 12, which is also the twelfth edition of the tournament, commenced yesterday. The tournament features a prize pool of $150,000 that's to be shared among six professional teams. From who's attending to who's hosting and when to watch your favorite teams, here's all you need to know about DOTA Summit 12.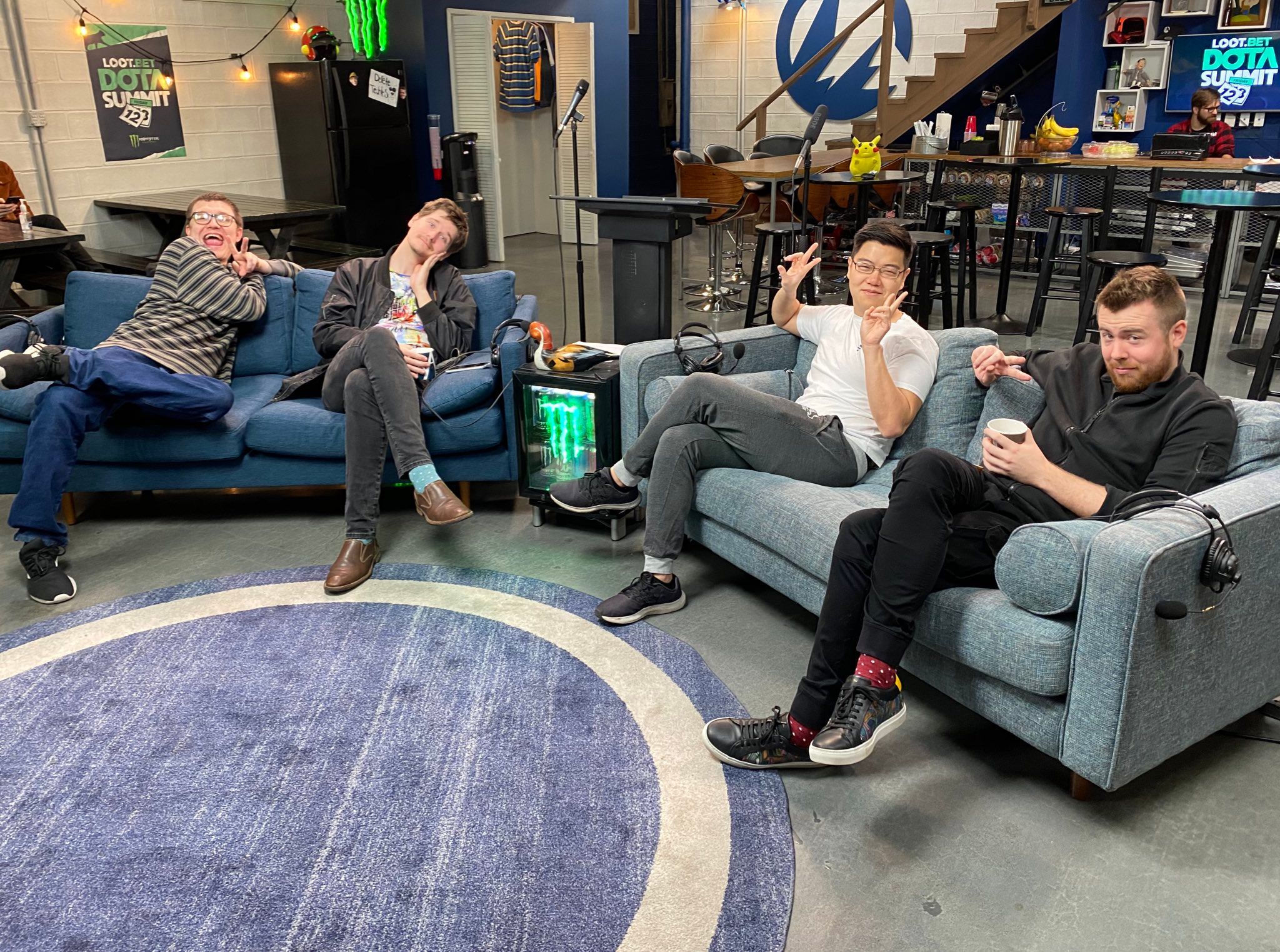 Tournament Details
The tournament began yesterday on March 10th and will end on the 13th, lasting for four eventful days at the Beyond the Summit Studios in Los Angeles, California. The Dota 2 competition features a prize pool of $150,000 that's to be shared between six teams. The tournament consists of two stages, the first being the Group Stage wherein the six teams will attempt to clash it out for points in an attempt to secure a spot in the next step. Once the Group Stage has ended, four of the top teams will move into the Playoff Stage; wherein all teams will battle it out to be the champion of the tournament.
The Group Stage
The Group Stage runs from March 10-11, lasting two days. The stage consists of a round-robin format wherein all games are best-of-two. The four top placing teams will advance into the Playoffs.
The Playoff Stage
The Playoff Stage starts after the Group Stage, running from March 12-13. The stage consists of a double-elimination bracket wherein all matches are best-of-three except the Grand Final.
Participating Teams and Attending Talents
The best professional Dota 2 teams in the world are participating in the tournament. And to guide the crowd along, the best esport talents around the globe will be attending too.
Here are the teams that are participating in the tournament:
Evil Geniuses – Artour "Arteezy" Babaev, Abed Azel L. Yusop, Roman "RAMZES666" Kushnarev, Andreas Franck "Cr1t-" Nielsen, and Tal "Fly" Aizik.
Fnatic – Nuengnara "23savage" Teeramahanon, Kam "Moon" Boon Seng, Daryl Koh "iceiceice" Pei Xiang, Djardel Jicko B. "DJ" Mampusti, and Anucha "Jabz" Jirawong
OG.Seed – Omar Mohammad "Madara" Dabachach, Rasmus Johan "Chessie" Blomdin, Andreas Per "Xibbe" Ragnemalm, Zakari William Lee "Zfreek" Freedman, and Petu "Peksu" Vaatainen
Team Liquid – Michael "miCKe" Vu, Max "qojqva" Bröcker, Samuel "Boxi" Svahn, Tommy "Taiga" Le, and Aydin "iNSaNiA" Sarkohi
Thunder Predator – Alonso "Mnz" León, Leonardo "LeoStyle-" Sifuentes, Frank "Frank" Arias, Farith "Matthew" Puente, and Romel "Wu" Quinteros
Cloud9 – Jacky "EternaLEnVy" Mao, Marcus "Ace" Hoelgaard, Jingjun "Sneyking" Wu, Rasmus "MISERY" Filipsen, and Johan "pieliedie" Åström
Here are the talents attending the tournament:
Tournament Scheduling
The competition will last for four days. Two days for the Group Stage and two for the Playoff Stage. Here is the schedule:
DOTA Summit 12 will crown its champion this Friday.
Source: Read Full Article